JPMorgan Exploring Bitcoin and Cryptocurrency Clearinghouse Options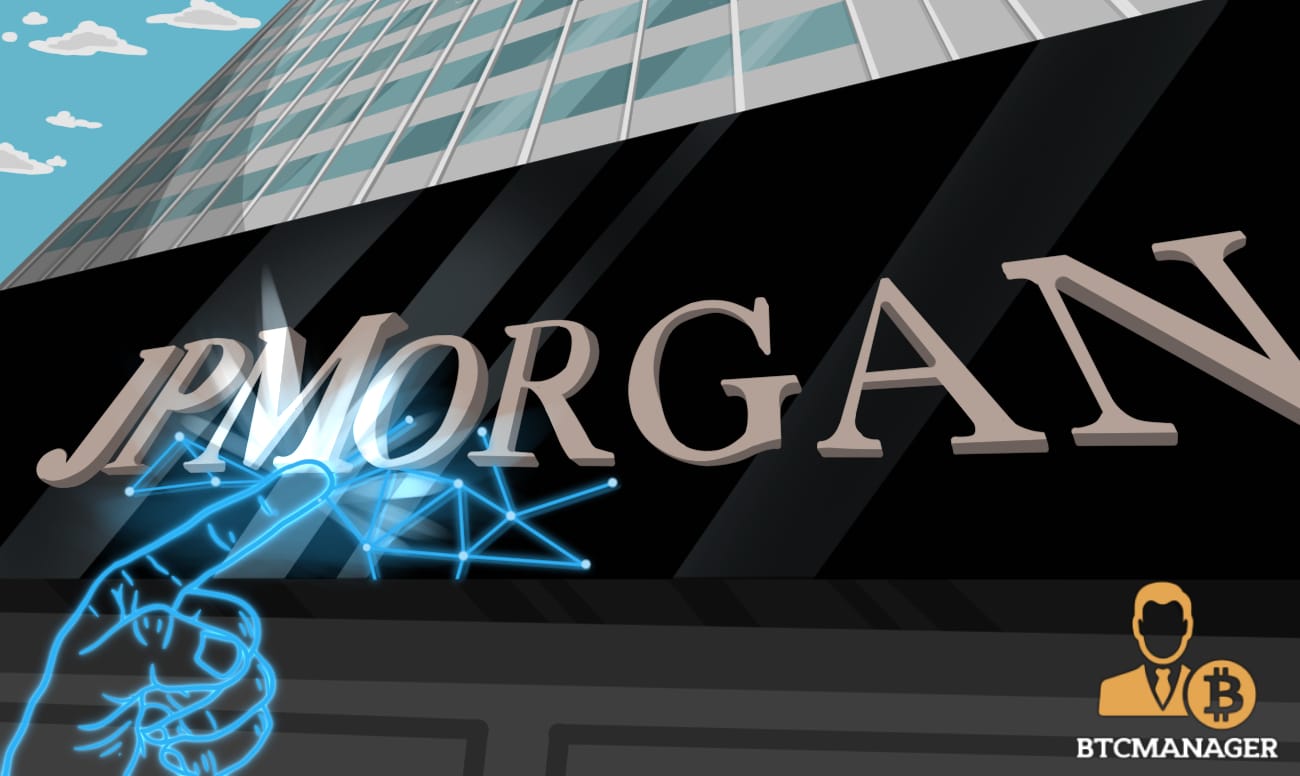 U.S banking giant JPMorgan is reportedly exploring adding bitcoin and cryptocurrency clearinghouse options to its existing cryptocurrency services.  
JPMorgan Exploring Crypto Clearinghouse Option
U.S news outlet Forbes reported today, that JPMorgan is considering adding new cryptocurrency-based services. It further stated that the bank was exploring focusing on developing a cryptocurrency clearinghouse service. 
The rising price of Bitcoin and altcoins has led to immense popularity among retail and institutional investors in recent months. However, trading within the crypto markets is still in its early development stages, and traders have to deposit funds via over-the-counter trading desks and exchanges. 
OTC desks currently have to take responsibility for cryptocurrency custody during this crucial stage of funds transfer. Clearinghouses are designed to serve as an intermediary between trades and guarantee payment if either party defaults. This provides a safe trading environment and ensures that trading desks can handle orders. 
It is understood that JPMorgan is looking to create a service that will be a middleman between OTC desks and traders to guarantee the enforcement of trade and create liquidity in the market. 
An anonymous senior executive at JPMorgan alluded that the bank needs a crypto clearinghouse.
"We will fundamentally need a crypto clearinghouse to see that liquidity. Once that exists, banks will move their liquidity to it," he stated. 
The executive also added that it was important that brokers and executives have a clearinghouse system liquidity problems. "Cryptocurrency brokers and exchanges need to avoid the kind of liquidity problems that trading app Robinhood ran into."
Trading app Robinhood temporarily stopped users from buying the controversial stocks of gaming firm GameStop due to cash flow issues. This problem could have been mitigated if a clearinghouse system was in place. 
Wall Street Firms Turning to Cryptocurrency Services
Wall Street firms have increasingly turned to either purchasing cryptocurrencies or offering crypto-based services. Earlier in March, investment bank Goldman Sach revealed that it would revive its bitcoin and crypto trading desk after a three-year break. 
According to industry insiders, this decision was buoyed by the growing demand for bitcoin by the institution's client. JPMorgan is no stranger to crypto services and currently runs a blockchain solution for banks and institutions. 
BTCManager reported in February that India's largest bank, the State Bank of India, collaborated with Wall Street giant JPMorgan to utilize the latter's blockchain solution for efficient cross-border transactions.