Kawaii Islands NFT Play-to-Earn Game Launching IDO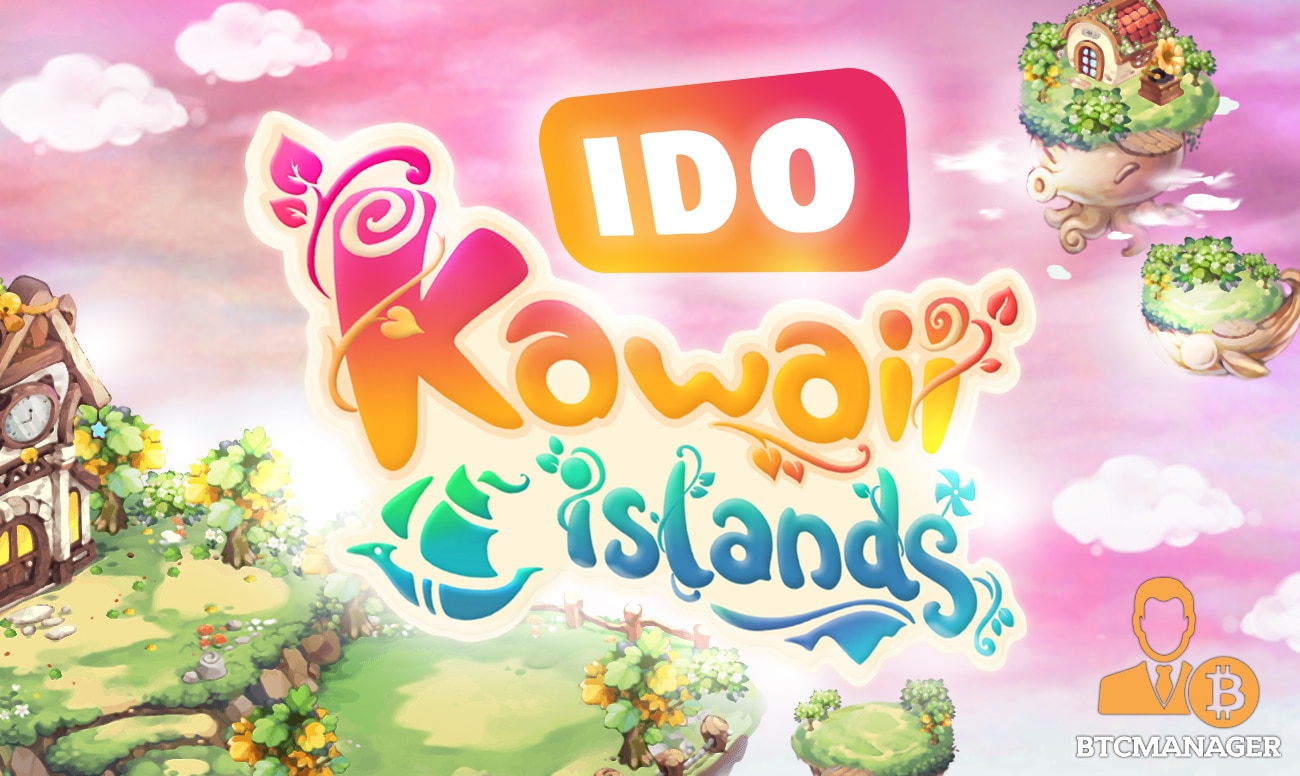 Kawaii Islands (KWT) is launching its initial decentralized offering (IDO) on Polkastarter on October 12, 2021, at exactly 13:00 UTC. The event will also take place on PancakeSwap's TGE at 14:00 UTC on the same day. Kawaii Islands hopes to raise $250,000 via the IDO.
Kawaii Islands IDO Goes Live
Barely one month after going live, Kawaii Islands, a non-fungible token (NFT) play-to-earn game whose market cap has already skyrocketed to $800,000 and counting, has decided to open its ecosystem to the masses via an IDO on Polkastarter and TGE.
Since its September 2021 launch, Kawaii Islands has reached several huge milestones, including a $2.4 million private token sale from top investors, three successful NFT sale events with more than $600k in revenue, 10,000 daily active players, more than $1.2 million in total trading volume and over $320k in total players earnings within 10 days of its Alpha version launch.
That's not all, Kawaii Islands has risen to the 7th position on the Binance Smart Chain top decentralized applications leaderboard.
At press time, Kawaii Island's KWT token is trading around $0.03 and the team is aiming to raise a fresh $250,000 from the IDO to further boost its rapidly evolving ecosystem.
Mr. Minh Do, CEO of Kawaii Islands and IMBA Studio, said:
"We would like to express our deepest gratitude to all the supporters of the project. Since day one, we've been continually in the good graces of many wonderful investors, partners, and our thriving community. We are really looking forward to the journey ahead and further developments of the Kawaii Islands project to provide the best NFT gaming experience for our community."
More Exciting Kawaii Stats
Kawaii Islands has already established itself as a credible project, as the team says the KWT private token which was led by MapleBlock and Signum, also attracted several other notable investors, including Polygon, OKEx Blockdream Ventures, KardiaChain, DFG, JSquare, AU21, Rikkei Capital, SL2, Chainboost, and Polkastarter, amongst others.
For those who are unaware, the Kawaii Islands anime metaverse is designed to unleash the full creativity of players, allowing them to craft, decorate and manage their own Web 3.0 economy while also earning real money in the form of KWT.
The Kawaii Islands community has witnessed explosive growth in recent weeks. The project says it now has over 33,800 Telegram members, 38,400 Twitter followers, 26,400 Discord members, 11k Facebook likes, and over 500k weekly website visits.
The Kawaii Islands roadmap includes a future where players will be able to farm NFTs, stake KWT, launch their online business on-chain, participate in seasonal events, and more.
"Kawaii Islands creates a fantasy universe on the cloud for players to experience a whole set of simulation gaming, including designing, building, crafting, farming, and social networking. Through the gamification of several DeFi mechanisms, Kawaii Islands will bring players a new dimension of mixed entertainment and earnings," the team added.