KeepKey Launches Bitcoin Hardware Vault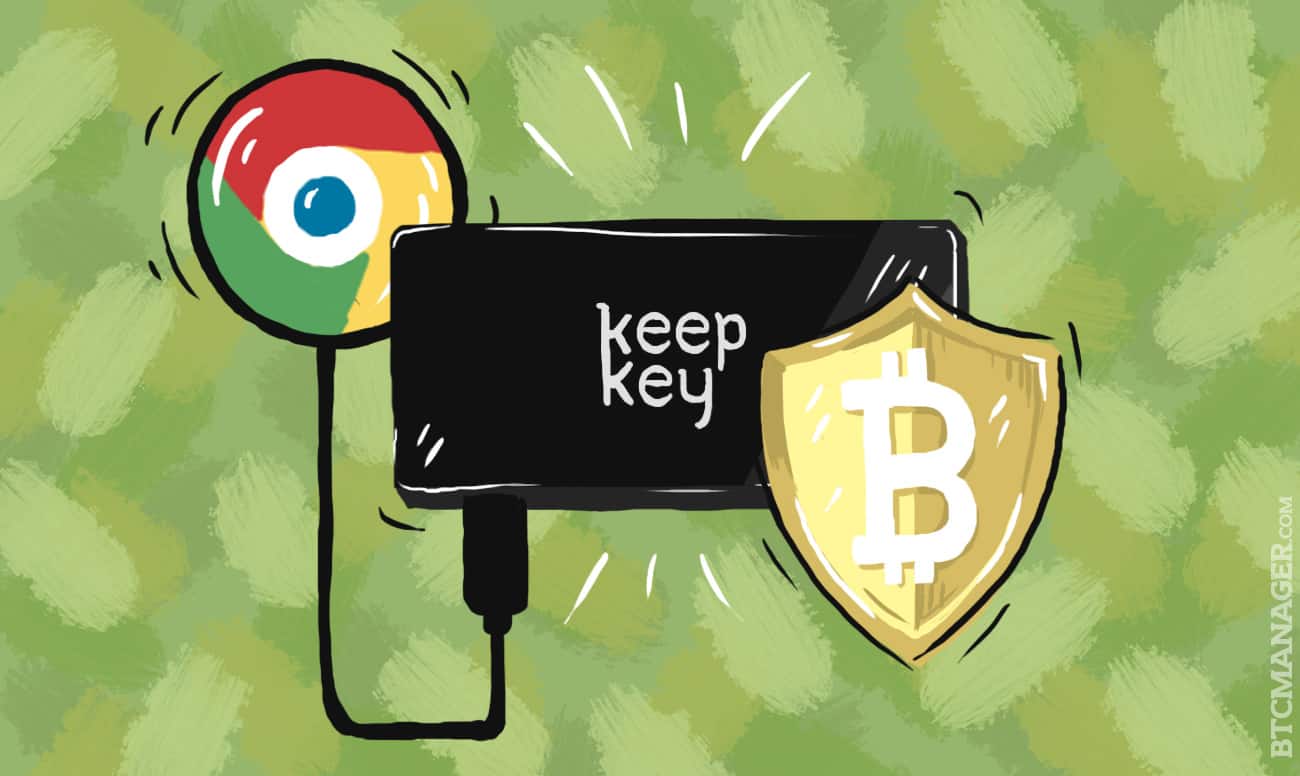 The increase of hacking incidents, data breaches and server failures in bitcoin wallet platforms have led to the emergence of hardware bitcoin wallets or vaults, like Case, Ledger, Trezor and BitSafe. With an aim to granting users complete control over private keys and enabling them to overcome security problems in online bitcoin wallet platforms, KeepKey has launched a Google Extension-based USB Bitcoin Wallet.
"The KeepKey security model was designed to ensure that the user always has complete control over their private keys. We feel that relying on trusted third parties degrades the security and privacy that the bitcoin ecosystem offers," said Ken Heutmaker, KeepKey software engineer.
The pocket-sized "virus and malware proof" bitcoin hardware wallet works directly with Google Chrome extension software. Upon first installation, users are required to set a PIN code for security purposes, and to connect the device to the application. The private key is both generated and stored on the device, and it never leaves the device.
KeepKey can be used for both online transactions / payments and simple transactions. Once a payment has been made, the transaction details are displayed on the KeepKey OLED screen, allowing users to confirm and verify the transaction.
"Keeping bitcoins in your computer is problematic; because it is hard to secure. There is a private key in your wallet. If someone gets that key, they can get all of your bitcoins. If you lose the key, you lose the access. The key is the key to everything in the bitcoin world," explained Heutmaker
KeepKey makes it simple. "It is very hard to do the wrong thing when you're using a device like this," Heutmaker added.
At $239 USD (including worldwide shipping), the KeepKey bitcoin hardware wallet is by far the most expensive bitcoin hard wallet currently on the market. The recently released biometric security based bitcoin hardware wallet Case is now shipping for US$199, Trezor is priced at US$99 and a USB bitcoin wallet Ledger is being sold at US$39.
However, the KeepKey provides bank-grade bitcoin security with simple user-interface and platform; services which are not offered by other hardware wallets in the market.
"Our guiding principle is to empower individuals and organizations with bank-grade bitcoin security. This is what our device does, and it is simple to use. Other products that are available require a high level of sophistication to operate. With KeepKey, it is very difficult to do the wrong thing," said KeepKey founder Darin Stanchfield.