KILT Protocol Emerges as the Winner of the Sixth Kusama Parachain Slot Auction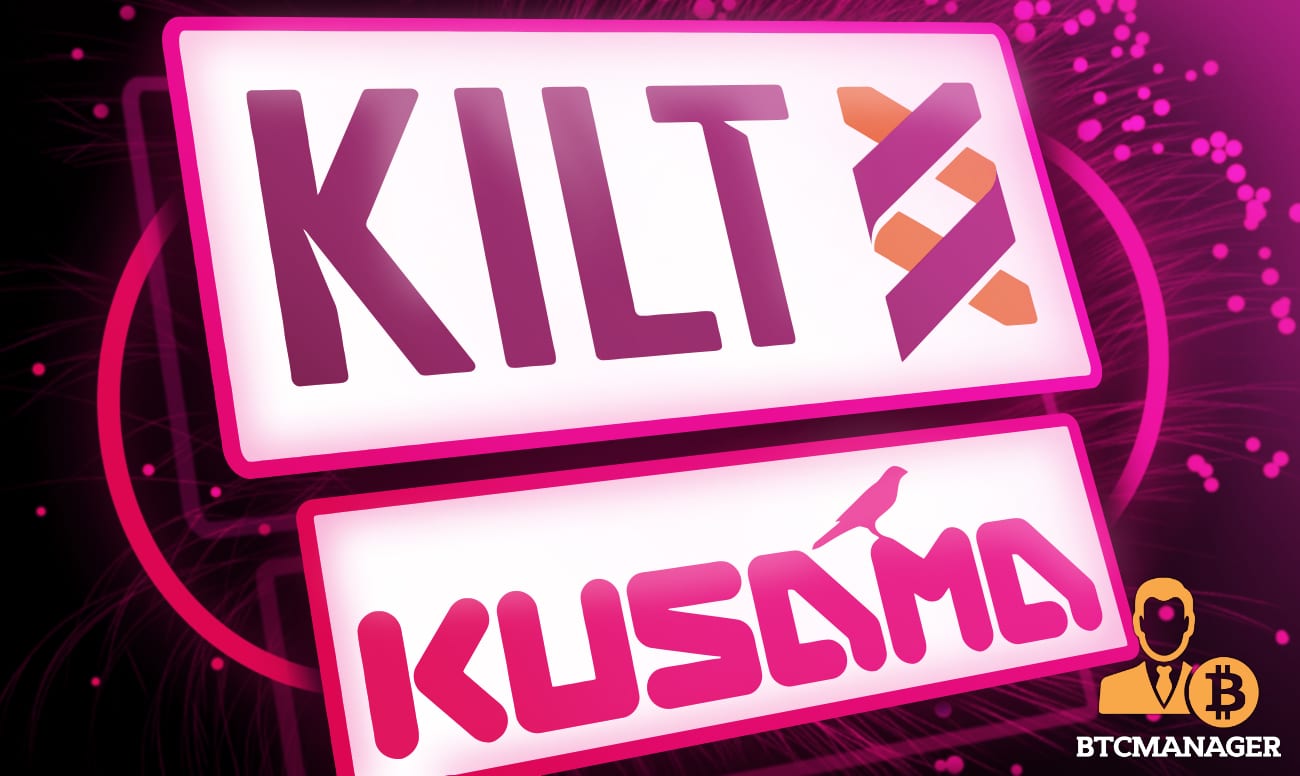 Blockchain protocol KILT has emerged as the winner of the sixth Kusama parachain slot auction. 
Major Milestone
According to an announcement issued on Wednesday, September 8, 2021, KILT pulled support from over 8000 entities who loaned their Kusama (KSM) tokens to add the decentralized identity platform as the sixth Kusama parachain. 
In total, KILT locked up over 200,000 KSM, currently valued at $68.4 million based on the Kusama market price at the time of writing.
The auction win secures KILT a 48-week lease to build on Kusama, Polkadot's canary network. 
Networks like Polkadot, Cosmos, and Solana are providing developers with a way to avoid the increasing cost and congestion on Ethereum that has come with the explosion in the DeFi market.
Kusama shares much of the same code as Polkadot but allows for more experimentation and faster upgrades, making it a highly sought-after platform for projects within the Polkadot ecosystem. 
KILT protocol has gained popularity in recent months, with the platform hitting 30,000 followers on Twitter, and this growing community was leveraged to achieve this significant milestone. 
KILT was launched in 2018 and aims to become the standard solution for decentralized identities and verifiable credentials for all projects within the Polkadot Ecosystem.
The company is already in discussion with other blockchain projects to collaborate and increase existing functionalities. 
KILT to Launch Mainnet 
KILT also stated in the announcement that it had launched its mainnet, which represents a significant milestone for the blockchain protocol. It plans to begin onboarding a global network of collators that will secure the data of KILT blockchain and build blocks. 
KILT will also make a runtime upgrade that will introduce governance and treasury to its blockchain ecosystem. The governance system will be tested internally, and future runtime upgrades will include the deployment of functionalities like Decentralized identifiers (DID) and verifiable credentials. 
KILT protocol added that the entire testing phase is expected to be completed in the next 2-3 months and will bring full decentralization to its ecosystem. 
A Decentralized Identity Blockchain Protocol
KILT is an open-source blockchain protocol for issuing claim-based verifiable, revocable, and anonymous credentials for Web 3.0 applications.
It allows end-users to claim different attributes about themselves, get attested by trusted entities, and store the claims on the blockchain in the form of certificates.
KILT is building a new business model for anyone who owns trust or wants to build up trust in identity systems. It allows parties to claim arbitrary properties about themselves and provides mechanisms to define the content of claims in a structured way. These parties are known as Claimers and can be an individual, object or organizations. 
These claims can be taken up by trusted attesters who confirm claims and issue certificates to the Claimer.
The Claimer can then present the credentials when needed which can be confirmed on the Polkadot blockchain.
KILT ensures that the entire process is fully decentralized, increasing safety and enabling the privacy of users' data. Furthermore, since it is built on smart contracts, the entire process is permissionless and difficult to manipulate. 
You can learn more and keep up with the latest development about KILT on the website Kilt.io and the official Twitter and Telegram channel.