Korea Blockchain Week 2023 to present web3's leading voices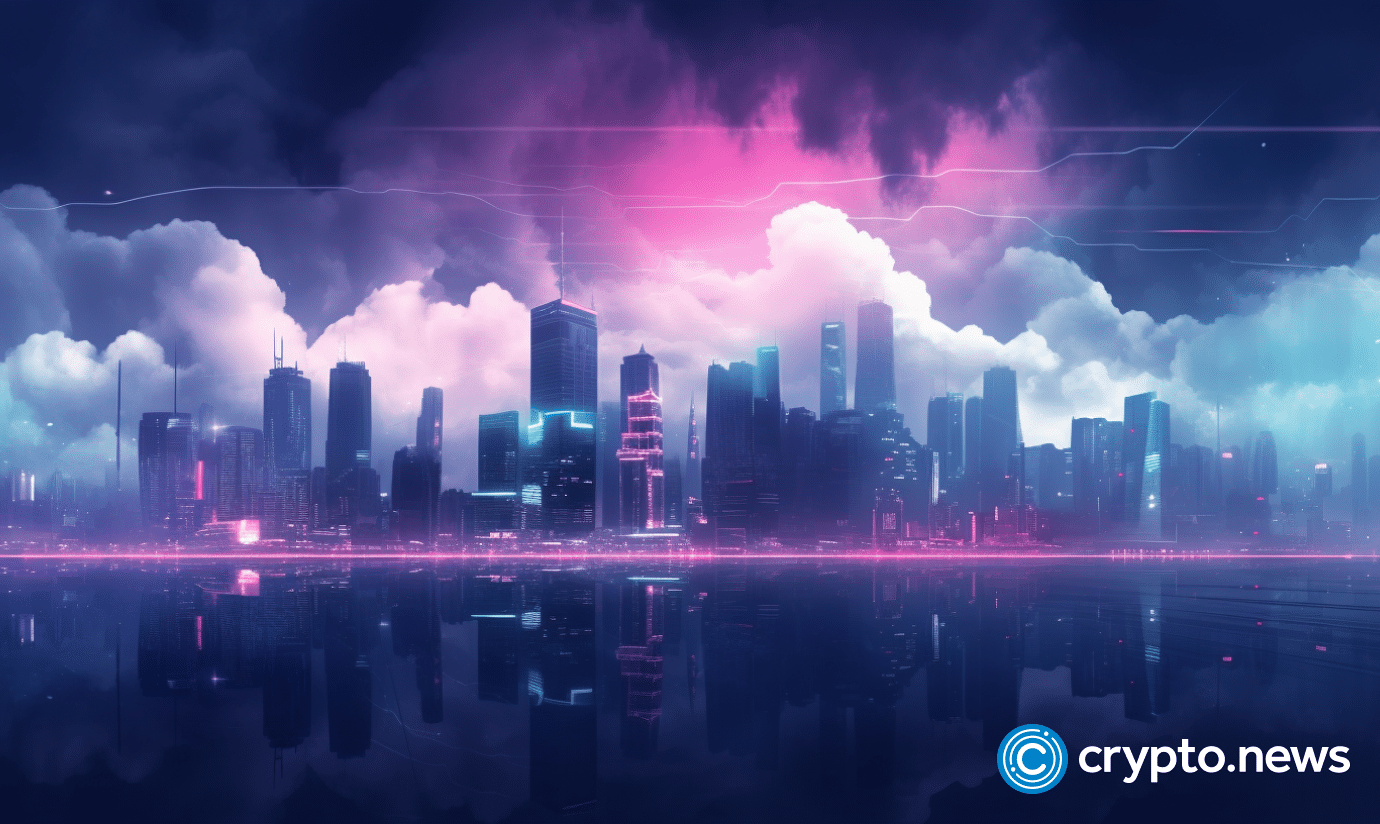 Seoul, South Korea, Aug. 30, 2023, Chainwire
FactBlock, the web3 ecosystem accelerator, and its co-host Hashed, a South Korean web3 venture fund, are thrilled to announce that the 6th Edition of Korea Blockchain Week (KBW2023) will feature industry leaders sharing their insights on crypto, web3 infrastructure, and more. The event aims to shape the future agenda with the industry's foremost influencers and change-makers.
This year's speaker lineup features more than 200 thought leaders and builders including Ethereum co-founder Vitalik Buterin, Circle CEO Jeremy Allaire, Wemade CEO Henry Chang, Maelstrom CIO Arthur Hayes, Hashed CEO Simon Kim, BitGo Co-founder and CEO Mike Belshe, Polygon co-founder Sandeep Nailwal, Line Next's business director Woosuk Kim, and SkyBridge Capital's founder and managing partner, Anthony Scaramucci.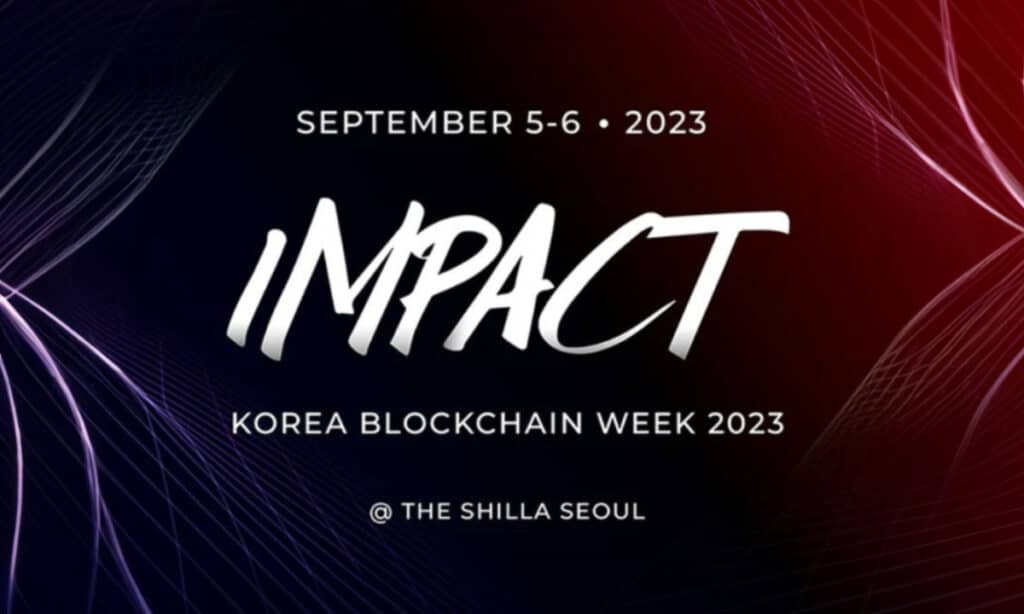 Seonik Jeon, CEO of FactBlock, said:
"Established in 2018 to rectify information imbalances in blockchain and cryptocurrency, KBW now enters its sixth year. Evolving annually, we provide global crypto communities with insightful knowledge, networking, and entertainment. This year, in addition to featuring renowned speakers and diverse sessions to share insights at the Impact conference, we are launching a web3-based art and music festival. We anticipate all KBW 2023 participants will relish an immersive week-long engagement with shared knowledge, art, music, and culture in Korea."
Attendees will also have more opportunities for networking, collaboration, and discussion. KBW2023, Asia's premier blockchain event, will offer a week-long platform for global blockchain enthusiasts to explore the future of Web3 and its influence on diverse industries and cultures. Mark your calendars from Sept. 4 to 10, with the main event, KBW: Impact, scheduled from Sep.5-6 at The Shilla Seoul.
Simon Kim, CEO of Hashed, stated,
"KBW is establishing itself as a B2B platform beyond mere conferences and events, generating practical multinational business collaboration opportunities. In this event, we can anticipate the participation of exceptional speakers as mentioned above and the excitement of more than 150 diverse side events scheduled to take place."
In the context of advancing technology, growing institutional interest, and widespread adoption, KBW2023 is designed to be a hub rather than an insular space. This event brings together creators, investors, traditional finance leaders, policymakers, and newcomers intrigued by crypto, fostering idea exchange, collaboration, and problem-solving for the industry's most challenging issues.
The biggest highlight of the upcoming conference will be KBW: IMPACT. This main 2-day event brings together thought leaders and crypto-curious from around the world to spark discussions along the following core themes:
Fundamentals: aims to answer fundamental questions of blockchain and crypto.
Kingdom of Ethereum: shines the light on the future of Ethereum infrastructure and community.
Oil the wheels: addresses subjects that make blockchain ecosystem and developers' growth.
Way to billions: analyzes key challenges and contributors to mass adoption.
What's on chain: showcases and harnesses the power of on-chain data for research, analysis, decentralized finance (defi), risk management, and more.
Regional taste: explores the unique strengths of markets like Korea, Japan, India, and Southeast Asia that are helping them embrace blockchain technology.
Tech unleashed: dives into emerging trends and technologies such as zero-knowledge, shared sequencing, order book DEXes, privacy, interoperability, and more.
Digital nation: explores how the blockchain will shape the social structures with DAOs, decentralized social graphs, and metaverse.
Institutional fever: dedicated to the B2B side of blockchain, it would serve as a bridge between web2 enterprises, financial conglomerates, and web3 projects.
Code in law: seeks to help the industry players understand the regulatory landscape.
The week-long industry gathering will spotlight three main events, an official afterparty, and almost two hundred side events. Highlights include the two-day keystone conference "Impact" on Sep. 5 and 6; the two-day immersive digital art experience "The Gateway: Korea" with nft now on Sep. 7 and 8; and the two-day music festival "Micro Seoul: Seoulbound" as the official closing ceremony of KBW. Rounding off the week, "Beyond Seoul" will take center stage as the official KBW afterparty from Sep. 7 to 10, celebrating the intersection of technology, culture, and self-expression. With over a hundred registered side events, attendees can expect a week brimming with engagement and insight.
About Korea Blockchain Week
Korea Blockchain Week is Asia's premier blockchain and crypto event, bringing together industry leaders, investors, and enthusiasts worldwide to discuss and explore the latest developments and trends. Organized by Factblock and co-hosted by Hashed, the conference features a series of speeches and panel discussions by the leading minds of the blockchain space, as well as a rich selection of side events and networking opportunities to foster collaboration within the Korean and global blockchain community.
Contact
Itai Elizur
MarketAcross
Disclosure: This content is provided by a third party. crypto.news does not endorse any product mentioned on this page. Users must do their own research before taking any actions related to the company.