Kucoin and the KCS and POL Tokens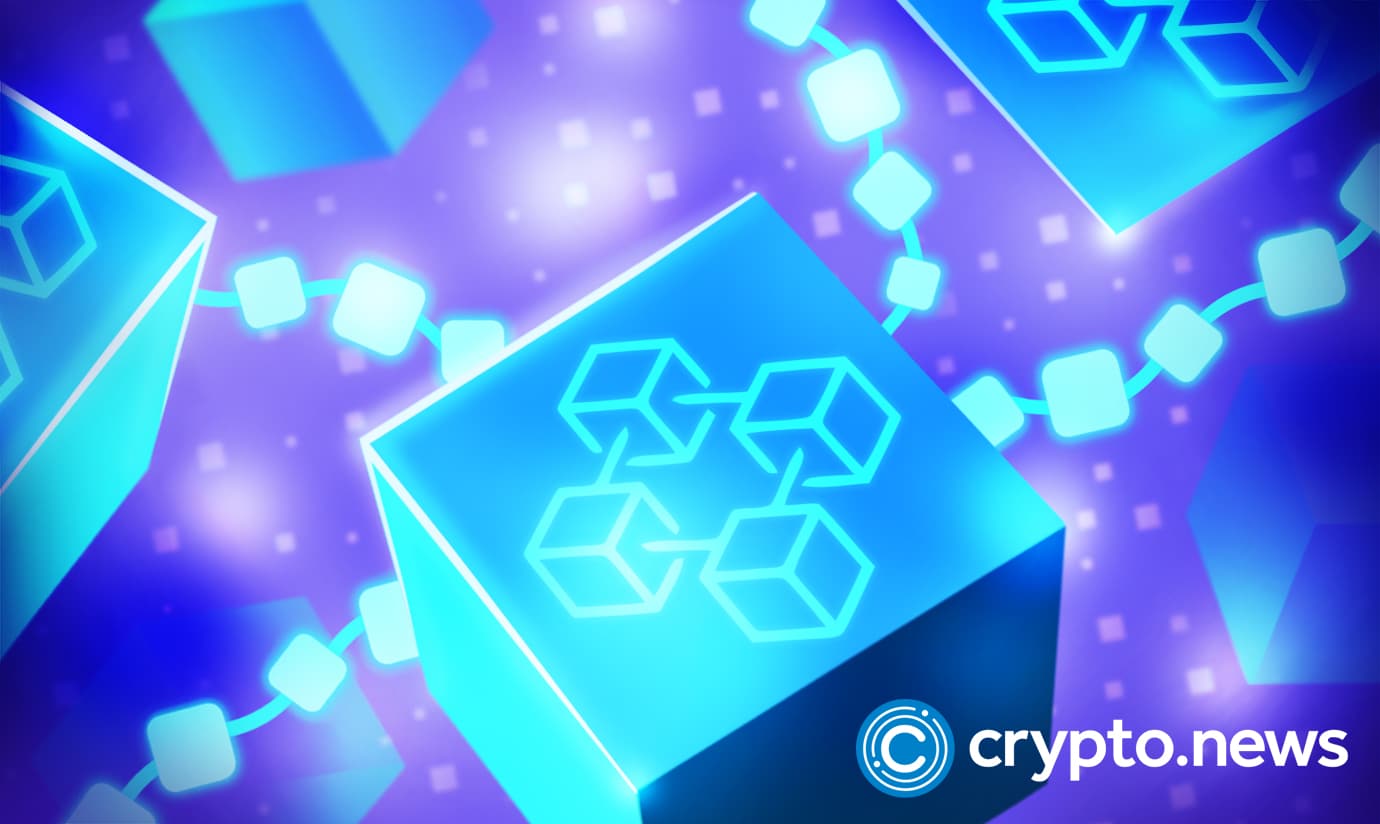 KuCoin is a Seychelles-based crypto exchange that was launched in 2017. The exchange is best known for competitive fees, high liquidity, and multiple methods of passive earning. It also has some of the most secure protocols, although it was a victim of hacking sometimes back.
Since its launch, the exchange has grown over time to claim the top spots in terms of the trading volume. It has grown to post a daily transaction volume of over $2B. It also serves over 10 million people globally.
The exchange fits both new and experienced traders since it has a simple user interface that allows almost anyone to use it without much effort. It has a native token called the KuCoin Token that has a supply of 200M coins. The coin serves as the utility token within the platform's ecosystem.
The Proof of Liquidity token (POL) also has another token. This coin has utility within the Pool-X protocol, where the exchange users stake their holdings. The POL token can also be used for trading in the P2P section, making KuCoin Staking one of the most special protocols in terms of liquidity.
Below is more information on KuCoin, the KCS, and the POL tokens.
Company Overview
KuCoin was launched in 2017 and is based in Seychelles. Since its founding, the exchange has undergone a great growth beating some of its predecessors to become one of the largest exchanges by trading volume. It now has over 10M users and operates across 200 different countries.
The exchange struggles to comply with regulators and even has a KYC protocol, but it is not allowed to operate in certain countries like the US. If anything happens to KuCoin and US citizens are affected, their regulators cannot help them, or it may take longer to get them the necessary help.
Key Features of Kucoin
Wide selection of crypto assets
KuCoin is one of the exchanges with the largest selection of supported cryptocurrencies. It supports over 600 assets much larger than most of its competitors, like Coinbase, which supports over 150 assets.
Such a selection of assets allows users to interact with the crypto market better as they have a larger range of assets. Also, it makes it easier to single out the best alternatives and diversify investors' portfolios.
A large number of supported fiat currencies
Similar to its selection of crypto assets, KuCoin also supports many fiat currencies. It supports a selection of over 45 fiat currencies featuring main ones like USD, EUR, and GBP. These currencies ensure that its users can trade from almost any part of the world and easily convert the money to fiat.
Competitive fees
Although the platform does not offer the lowest fees in the crypto space, it offers some competitive ones. Users are trading on it with fees of up to 0.1% per transaction, much lower than the average fees of the crypto space.
Staking features
KuCoin has different trading options, including means to earn passively from crypto holdings. Users can lock their assets in the staking protocols of the exchange and earn passive income from it.
Straight forward user interface
The user interface in KuCoin is straightforward, and almost anyone can use it. That feature makes it a lot for different traders, including beginners.
Bank-level funds security features
Although KuCoin has been hacked before, it is one of the few crypto exchanges that capitalize on the security of user funds. It has 2FA protocols, cold storage wallets, an additional security layer, and other industry-level features.
The KCS Token
KuCoin has a native token, the KCS token. This crypto asset serves as the utility token within the exchange. It can be used in different protocols and in paying gas fees for most transactions in the exchange. It trades at $13.7 and lists as number 44 on CoinMarketCap showing that it is one of the strongest assets in the crypto space.
The coin was launched in 2017 as a profit-sharing vehicle for traders to draw value from the platform with an initial supply of 200 M coins. The exchange has planned to buy back half of the coins for burning, reducing, and capping its supply at 100M.
The token is unique from most of its competitors as users who hold at least 6 of them get a daily dividend from 50% of the revenue collected from the exchange that day. The amount of the dividend that users are offered depends on the number of KCS they hold and the volume on the exchange.
The coin can be traded on different exchanges, including HitBTC, ProBit Global, AscendEX/ BitMax, and Kucoin.
KCS Token Price Prediction
Currently, the KCS token is trading at $13.7 with a 24-hour trading volume of about $9.7M. Its rank on coinmarketcap is 44, with a live market capitalization of $1.34B. It has a maximum supply of 170, 118,638coins, and a live circulating supply of about 98.38M coins.
The coin maintains its value as it is a utility token within the KuCoin ecosystem. It also has an active buyback and burns mechanism that significantly reduces its circulating supply.
This coin has the potential to grow exponentially in the long term considering that it has a real-life utility within the KuCoin ecosystem and also has an active burning mechanism. The exchange plans to burn about 50% of the coins and is only 30% through with that plan. If they complete the burning of the coin, it will greatly shrink the supply, making the coin's value skyrocket.
However, it is advisable to keep in mind that the crypto space is risky, and no project is guaranteed to make any profits. Therefore, invest in KCS and other crypto projects cautiously and always DYOR before committing funds to any crypto project.
How Does Kucoin Work?
KuCoin functions in a similar way to most CEXs. It requires users to open accounts to start trading. Its process of opening an account is simple, but users must be ready to comply with AML/KYC verification and registrations.
For the KYC registration process, users should send copies of their documents that have government verified details. Such include government verification cards like IDs or driving licenses, selfies, and others specified by the exchange.
After the registration process is over, the user now saves the login details (email and password) of their accounts well for users to access their trading accounts. Then they are allowed to maneuver through the exchange features and start trading.
The platform's user interface is straightforward, and almost everyone can easily locate all the features they require almost effortlessly. Such features include different trading options, customer support services, and other protocols within the ecosystem.
How to Earn Passively With Kucoin
KuCoin Exchange is one of the crypto exchanges that allow people to earn passively from their crypto holdings through crypto staking. It offers its users a chance to earn annual interests from locking their holdings in its protocols. Here is how to stake on KuCoin. 
Pool-X Earn
The exchange has the pool-x earn protocol where users can select the type of staking method that they want to go with to lock their assets and gain interest. There are three methods of staking with the exchange:
Flexible Terms
Staking
Promotions
To use any of the above staking methods on the exchange, users must transfer their holdings from other trading accounts to the Pool-x account and then lock them in the desired protocol. Also, it's best to note that the exchange has a minimum deposit amount in the pool-x account, which is $30.
Here is more information on staking options on KuCoin.
Flexible Terms
This investment protocol offers users flexible staking options where they receive rewards for holding assets in it. It usually supports different cryptos but with a little variety. This protocol also allows users to withdraw their holdings at any time.
When choosing the asset to hold in the Flexible terms protocol, a user should look at the ROI or the seven days annulated ROI to see the difference in the profitability of the available options.
Staking
In this protocol, users can find fixed staking options that work through a subscription format where they subscribe to their tokens and withdraw them after the locking cycle. The withdrawal comes tied with the earned rewards from the staked assets.
It also functions similarly to the Flexible Terms protocol by offering different ROIs per supported asset. It also bears a redemption period for the assets in question. The committed assets must be held within the protocol for the stated period to earn full rewards.
Also, it is important to know that the subscription period depends not only on the exchange but also on the involved networks. For example, to withdraw LUNA from the terra network staking protocol on the KuCoin exchange, an investor would have to wait 21 days for the coins and rewards to be released. This is one of the ways through which most networks encourage holding rather than selling when the prices surge.
Due to the different directives on earning passively from the subscribe staking protocol, it is advisable to go over every asset's key information before locking your funds. Also, keep in mind that the exchange has many staking options with different ROIs and redemption periods which requires a close look into each.
Promotions
Promotions are staking offers for exclusive crypto assets and mostly have locking periods of 30,60, or 90 days. These offers allow users to lock their funds but with limited available positions, after which no one else will be able to add their assets there.
Similar to subscribing, users can withdraw their assets as there is no rule barring them from it. They can also filter between fixed and flexible staking. In fixed, the users have to lock their assets before unlocking them for a specified amount of time. These periods are usually denominated in days; 20, 60, 90, or 100, depending on the projects (involved crypto networks).
Introduction to Proof of Liquidity (POL) Token in Pool-X
Proof of Liquidity is a decentralized token issued on the Pool-X platform. It runs on the Tron TRC20 protocol and has completely zero reserves provided to any individual in advance. That means all of its supply was initially offered to the public for the Pool-X platform, which shows a high level of decentralization.
The asset is a utility token within the Pool-X ecosystem and serves as a bridge between the tokens in circulation and the locking protocols. Users can access instant liquidity by paying with it even when their funds are locked in the staking protocols.
The asset is an incentive for community members to help balance out the market volatility and encourage green governance. It also acts as fuel to extract resources from the Pool-X ecosystem.
The asset can also be used in the KuCoin main exchange platform, where users can exchange assets with P2P investors whose funds are locked in the staking protocols. That means POL enables the free trading of assets locked in the staking protocols regardless of whether the locked assets belong to the buyer or the seller. As a result, the token adds more liquidity options to its stakers.
Is It Safe to Trade On Kucoin?
KuCoin is one of the best crypto exchanges to trade on. It requires all users to complete their KYC registrations and other industry-level security features. However, it has been hacked before. It was a victim of a hack in 2020 where it lost funds worth over $280M from users' hot wallets. Although its insurance fund covered all the losses, such an attack is still concerning.
Away from the attack, the exchange has high-level security features like two-factor authentication protocols (2FA), trading passwords, regular logins for transaction approval, and a native added layer of security which is not common to most crypto exchanges.
How Does Kucoin Compare With Its Competitors?
KuCoin is one of the exchanges with the largest trading volumes. This fact shows that most people take it as an alternative to most crypto exchanges. Here is how it compares to Coinbase
KuCoin vs Coinbase
| | | |
| --- | --- | --- |
| Feature | KuCoin | Coinbase |
| Supported crypto assets | Over 600 | Over 150 |
| Fees | Varies but is currently lower than Coinbase's | Varies but is currently much higher than KuCoin's |
| Regulatory compliance | Has KYC registration but not allowed to operate in the US | Has AML/ KYC registration and is allowed to operate in the US |
| Supported fiat currencies | Over 45 fiat currencies including USD, AUD, EUR, GBP, and RUB. | Over 19 fiat currencies including AUD, USD, CAD, GBP, EUR, CZK, and MXN |
| Extra features | Has a mobile app, different methods of staking, two native tokens both which are utility tokens within its ecosystem, and offline storage wallets. | Has other features like a mobile app, live chat, biometric security, offline cold storage, and two different protocols for standard and pro traders. |
Final Word
KuCoin is a great alternative for investors who seek to grow their wealth through staking and other trading options like futures. It has different staking methods where users can stake their assets and gain POL tokens in return for trading in the P2P section if they need the money. The exchange also has high-level security features and competitive fees that attract users.
It also has over 600 supported crypto assets and over 45 fiat currencies that enable its users to interact with the market better. These assets allow users to diversify their portfolios which is a great move. It also allows for trading against the market through leveraged positions like derivatives.
These trading options increase the profitability of trades placed by experienced traders. However, it's advisable to research such trading options before entering them as they are risky and may lead to significant losses.
It is also advisable to research different crypto platforms as some offer better services than others. For instance, other exchanges like Binance and BitMEX could be alternatives to KuCoin in crypto derivatives trading options. Other platforms like DEXs can also be better for services like crypto staking.
Additionally, it is mandatory to be cautious while dealing with the crypto space, as even the slightest mistakes can result in huge losses.