KuCoin Launches Fiat Account Offering to Enable Seamless USD Deposit and Crypto Purchase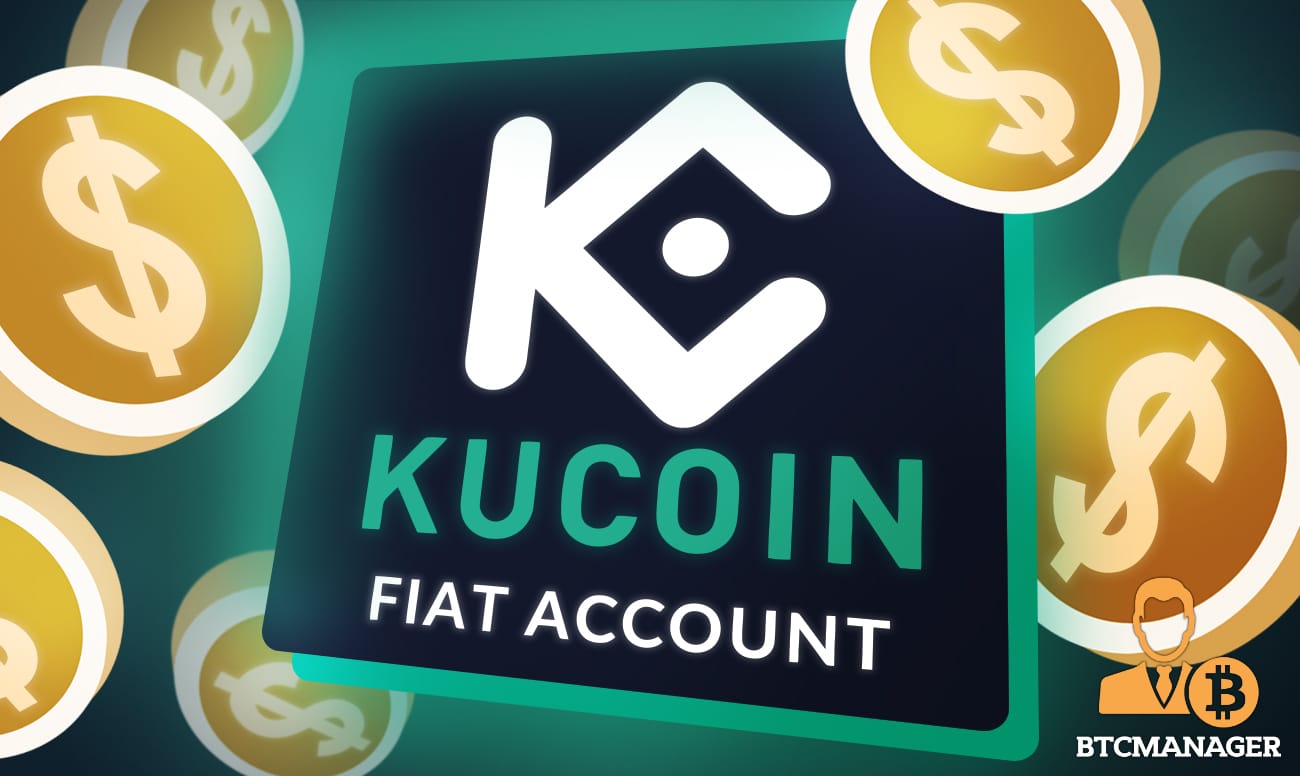 Leading crypto exchange KuCoin recently announced the launch of KuCoin Fiat Account to enable users from around the world to deposit US Dollar (USD) to the exchange via a credit card or debit card for purchasing top digital assets such as bitcoin (BTC), ether (ETH), and USDT, among others.
KuCoin Unveils KuCoin Fiat Account
KuCoin, one of the leading crypto trading platforms in the world today unveiled the KuCoin Fiat account that addresses one of the major bottlenecks hindering the entry of newcomers into the crypto industry — the lack of an efficient fiat to crypto conversion service.
KuCoin is committed to developing and offering a safe, user-friendly, and low-fees fiat channel and to that effect, has launched its Fiat Account offering. Notably, KuCoin's Fiat Account will supplement its existing fiat-related services such as P2P Fiat Trade and third-party fiat gateways such as Simplex, Banxa, and BTC Direct.
Commenting on the development, Johnny LYU, CEO, KuCoin Global, said:
"As the 'People's exchange', KuCoin continues to improve the experience for all classes of crypto investors by introducing advanced products with less complexity and lower fees. The KuCoin Fiat Account will help get more intenders on board, contributing to the mass adoption of crypto ahead."
At present, the KuCoin Fiat Account supports USD whereby Visa or Mastercard holders can seamlessly deposit the US Dollar to KuCoin before converting it into any of the supported crypto assets via Fast Buy. In the future, KuCoin aims to support more than 50 fiat currencies such as EUR, AUD, GBP, and RBP, among others.
Notably, KuCoin is also poised to hold a campaign to reward users to celebrate the launch of KuCoin Fiat Account. Every day from 18:00 on November 2, 2021 to 18:00 on November 5, 2021 (UTC), the first 100 users to buy USDT via KuCoin Fiat Account through Visa, Mastercard, or Balance will be eligible to avail a 50% discount on their purchase.