KuCoin Partners with Arwen to Provide Secure Non-Custodial Trading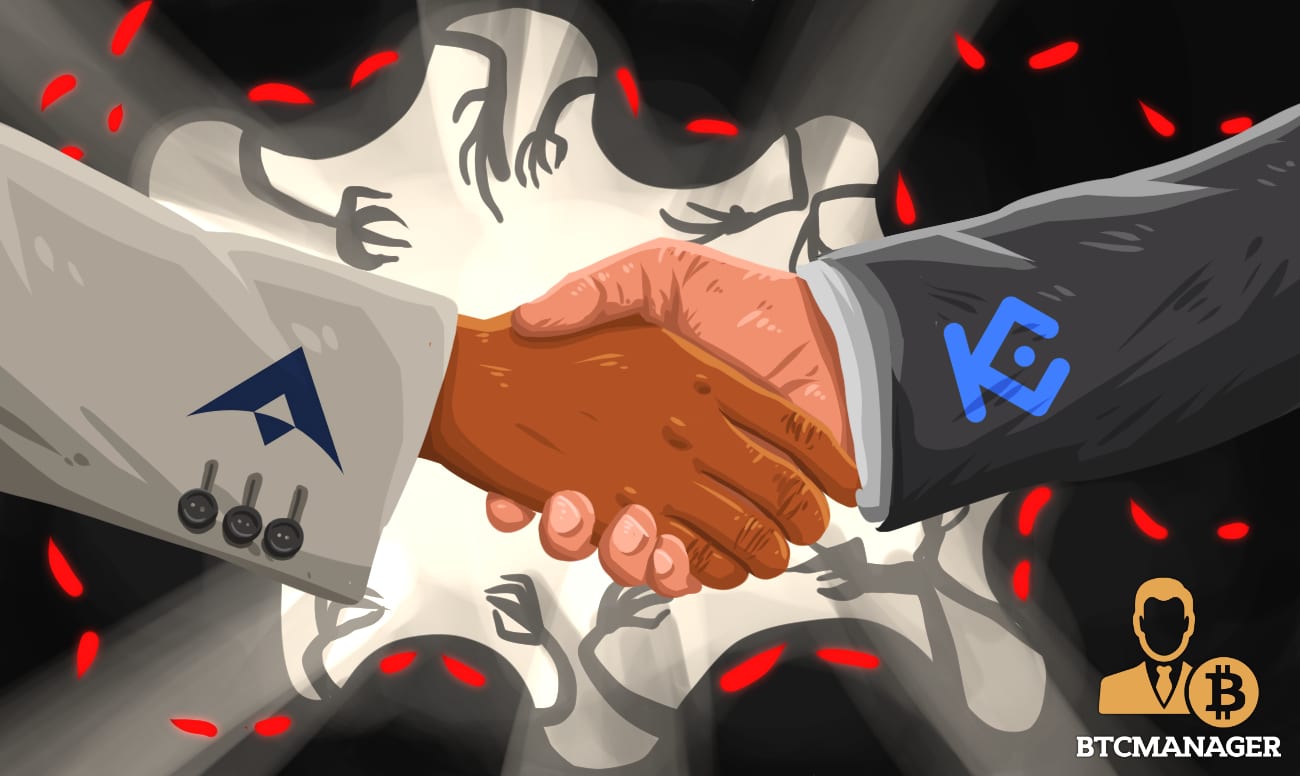 Earlier this week, January 28,  Arwen announced it was partnering with KuCoin in order to deliver a new non-custodial service to its customers which will allow them to use the exchange to trade "without exposing coins to the security risks inherent at centralized exchanges."
The Key to Security
Sharon Goldberg, Arwen's co-founder and CEO stressed:
"…centralized exchanges are valuable pools of liquidity for traders. The problem is that trading on centralized exchanges without an advanced security system is inherently risky for traders. If an exchange is compromised during a trade, customer funds are at risk. With Arwen, customer funds are secure even if an exchange is hacked."
She further stated, "if you do not hold the keys, you do not own your coins." This is what Arwen is trying to change by introducing a non-custodial service to crypto traders.
About Arwen
Arwen is a Boston blockchain company that developed a protocol that allows traders to have control over their private keys even when their coins are stored on an exchange. According to the company's official website,
"The Arwen Trading Protocol is a layer-two blockchain protocol that allows traders to securely trade cryptocurrencies at a centralized exchange, without ceding custody of their coins to the exchange. Before trading begins, traders deposit their coins in an on-blockchain escrow, rather than in the exchange's wallet."
New Blockchain-as-a-Service protocol
Arwen's new trading service is based on a Blockchain-as-a-Service (BaaS) protocol which allows traders to access the most secure method for trading cryptocurrencies on centralized exchanges.
Centralized exchanges tend to be frequently targeted by hackers because these companies usually have poor security. Right now, KuCoin is the first to introduce the Arwen protocol, but the company is already planning its expansion to several other exchanges
According to Bitcoin security expert and co-founder of Hosho, Hartej Sawhney, on average, an estimated $2.5M is stolen per day on centralized exchanges, as per a CNBC interview. With the new service, Arwen will allow exchanges to avoid being responsible for securing their customer's digital assets.
KuCoin President and Co-Founder, Eric Don commented:
"KuCoin has been working hard to ensure the security of the exchange itself. We are also exploring other ways to satisfy users who have extreme security requirements and do not trust any third party. [Arwen's] escrow mechanism enables users who have extreme security requirements to have a higher sense of security in transactions."
Securing traders assets – the options on the table
Available solutions to tackle the subject of security on cryptocurrency exchanges can be found in a range of products or services that rely on trusting a third-party, much like the escrow feature. However, this doesn't solve the problem and opens the way for decentralized exchanges, or DEXs, to offer non-custodial alternatives to the issue, but even so, by solving a few problems, new problems around liquidity start to appear.
This was why Arwen struggled to introduce its new service, to present a trustless solution capable of leveraging cross-chain atomic swaps. Arwen uses a protocol that substitutes a third party representative to secure and protect your coins, by a blockchain protocol that cannot be tampered with. With this new technique, anyone can execute trades on the centralized exchange in an effective and trustless way.