KuCoin to implement KYC in July, TOADS prices expected to surge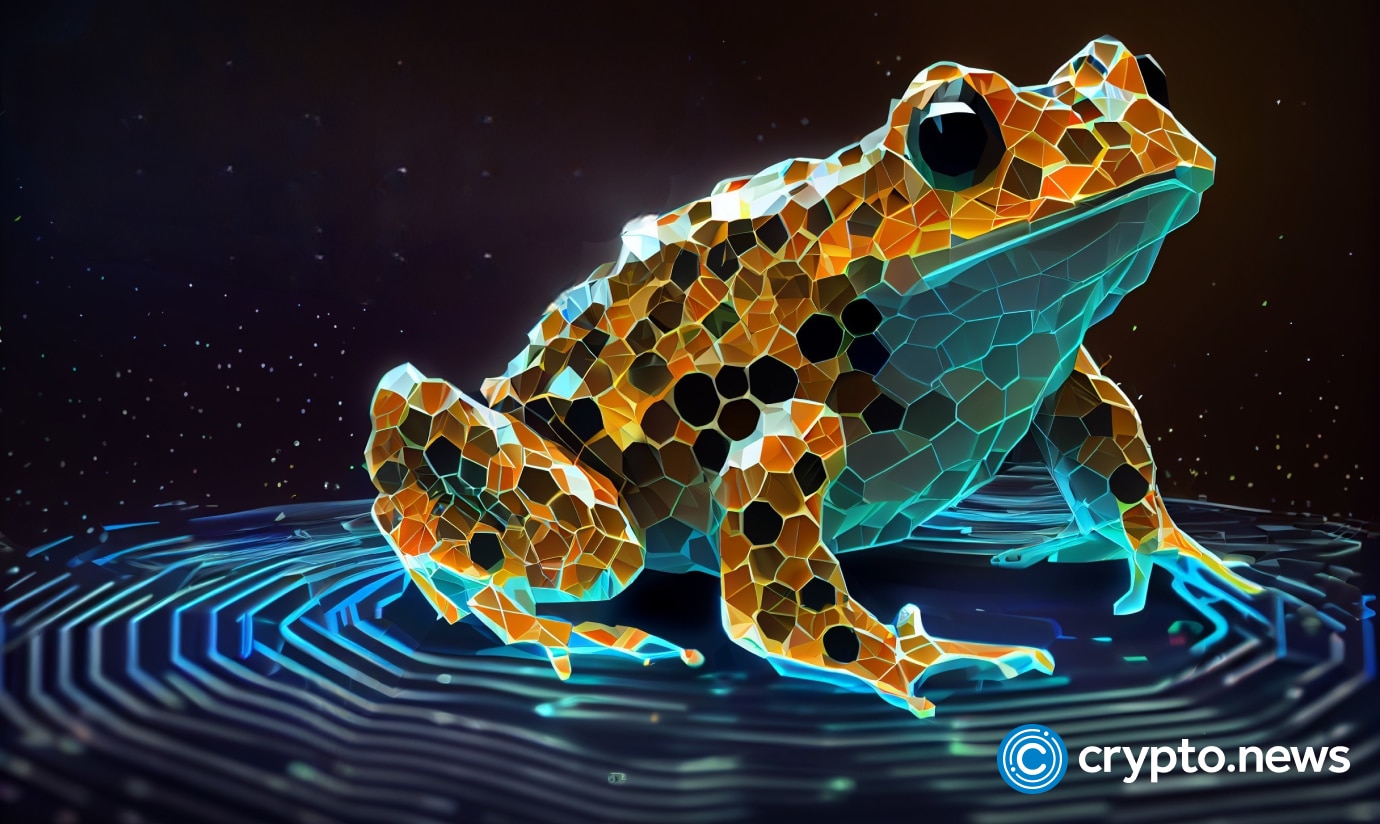 Several decentralized finance (DeFi) projects are undergoing significant developments to enhance their services and features. One notable example is KuCoin, the exchange behind the KCS token, which recently announced its intention to introduce know-your-customer (KYC) measures.
These measures aim to protect user data and strengthen KuCoin's position in the market. However, investors are currently evaluating the potential impact of this implementation on KCS, leading them to consider alternative projects such as DigiToads and its token, TOADS.
DigiToads is making its mark in the crypto industry with its play-to-earn system, non-fungible token (NFT) staking feature, and an ongoing presale. The DigiToads presale has generated significant interest among investors worldwide, with projections suggesting potential growth of up to 400% of its native token, TOADS.
In this article, we will explore the reasons behind KuCoin's decision to implement KYC measures in July and examine the factors contributing to the anticipated surge in TOADS prices.
DigiToads revolutionizing DeFi with TOADS presale ongoing
DigiToads is a cryptocurrency project that has gained recognition as an innovative initiative in the industry. Its goal is to provide its users with potential returns and profits through its presale, play-to-earn gaming, and NFT staking features.
During the presale, investors can purchase TOADS tokens at discounted prices. Each TOADS is available for $0.047 at this stage of the presale. As demand increases, TOADS prices could surge by up to 400%.
TOADS comply with the ERC-20 standard on Ethereum and are used as the primary currency to acquire training equipment, potions, and food for developing gaming avatars known as DigiToads within the DigiToads web3 game. Additionally, DigiToads incentivizes players by rewarding the top 25% of participants in the game with TOADS tokens after every gaming season to encourage continued engagement and participation.
DigiToads has launched a collection of 3,500 unique NFTs, now up for sale via live presale. These NFTs can be staked to earn rewards from the DigiToads staking pool and are open for minting by interested investors. DigiToads is a project investors can consider. In the ongoing presale, investors can buy TOADS, adding them to their diversified portfolios. 
KuCoin enables free-flow of value
KuCoin is a digital asset exchange platform allowing unrestricted, global transfers on the DeFi market. Users can access various features, including peer-to-peer exchange, futures trading, and exchange services. KCS is the platform's native token. It is an Ethereum-based ERC-20 token that covers trading fees on KuCoin. Token holders enjoy a 50% bonus on trading fees, enhancing participation and contributing to KuCoin's growth.
KuCoin recently announced mandatory KYC verifications for users to protect assets, fight money laundering, and create a more secure trading environment. This move has sparked concern among investors and crypto analysts about the possible impact this decision will have on the KCS token.
Final thoughts
In July, KuCoin will implement KYC procedures to improve security measures and protect user assets. The uncertainty surrounding this development has caused investors to shift their attention to DigiToads. DigiToads has gained significant interest from crypto investors due to its features and ongoing presale success. Considering analysts ' bullish preview of the asset and project, TOADS is a token investors can examine.
Disclosure: This content is provided by a third party. crypto.news does not endorse any product mentioned on this page. Users must do their own research before taking any actions related to the company.