Layer 2 Blockchain Scaling Platform Matic Teams up with Chainlink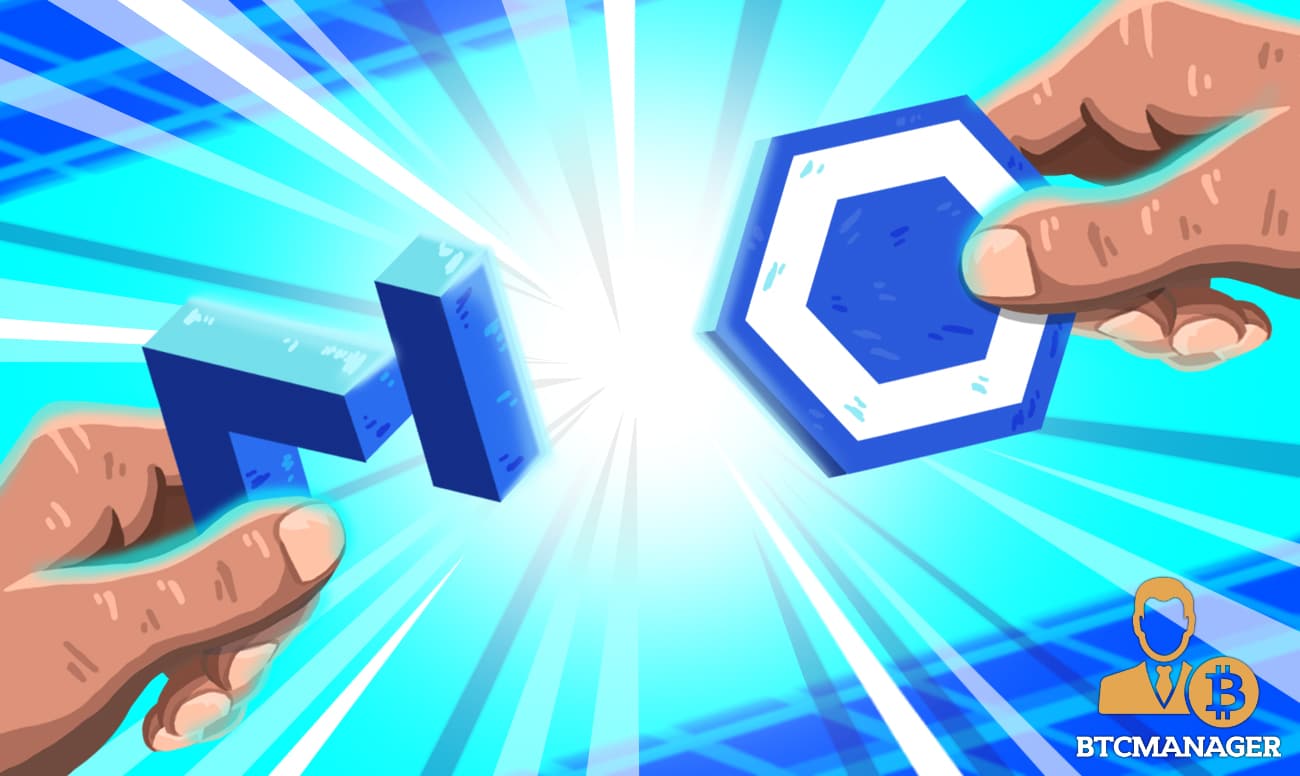 In a Medium post published on June 12, 2019, layer two blockchain scaling platform Matic Network (MATIC) announced its partnership with decentralized oracle platform startup Chainlink.
Scalability with Smart Contracts
Matic Network, a decentralized layer two blockchain scaling solution that uses a Plasma-powered sidechain network and Proof-of-Stake (PoS) consensus protocol to secure digital assets, is set to take its smart contract offering a level up.
The blockchain startup has teamed up with Chainlink whose expertise in decentralized oracle networks will help Matic smart contracts fetch trustless, dynamic, and real-world data to allow seamless execution.
A good example that highlights the importance of decentralized oracle networks for dApps is the smart contract-enabled insurance payout applications. Typically, it is challenging to initiate automated insurance payouts after a natural calamity without depending on the existing primary sources of information that release the specifics of the disaster. These details could include wind speed, amount of rainfall, to name a few.
The issue is that these sources of data are often centralized in nature, which requires a certain level of trust from Matic smart contracts and thus defeats the purpose of a dApp. However, with Chainlink's decentralized oracle network, accessing accurate, trustless, and decentralized real-world data will no longer be a pain point for Matic dApp developers.
Further, Chainlink will also develop an adapter for the Matic Network that would allow for a large amount of off-chain data feeds, APIs, and traditional payment services to all contracts on the Matic Network, the blog post reads.
Chainlink's clientele consists of major global heavyweights in the cross-border payments space, including SWIFT.
Anurag Arjun, the co-founder of Matic, commented on the development saying:
"dApp developers on Matic want easy and dev-friendly access to oracles which can enable applications to easily integrate various real-world data points in a truly decentralized manner. Matic is working to enable an extremely rich and easy developer interface for blockchain programmers, and this collaboration is one step further in that direction."
Matic Network is one of the five projects (to date) to have launched their initial exchange offering (IEO) on Binance Launchpad. On April 3, 2019, BTCManager reported details on Matic's IEO as published by Binance Launchpad.
Similarly, BTCManager reported on June 6, 2019, how Chainlink had partnered with yet another blockchain project that launched its IEO on Binance Launchpad – Harmony (ONE).