Lazio Joins Sorare's Blockchain Fantasy Football Game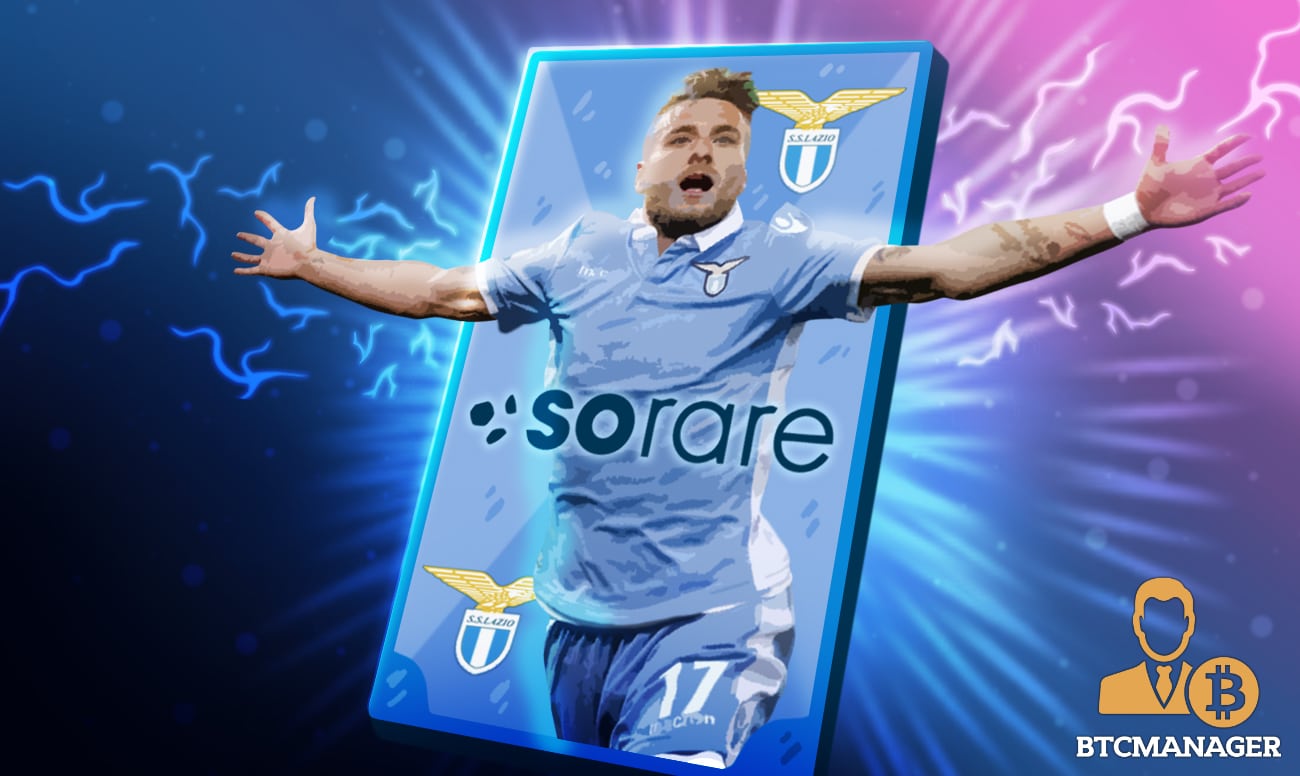 Sorare, a blockchain fantasy football game, and S.S. Lazio have signed a landmark licensing agreement to bring the Lazio players to the Ethereum blockchain.
Lazio Joins the Sorare Bandwagon
Scarce Ciro Immobile collectibles and Lazio player's collectibles will be available on Sorare's platform starting March 17th. Serie A football fans worldwide will now be able to play-to-earn prizes on Sorare's weekly tournaments.
Paris & Rome, March 17th, 2020 – Sorare leverages the power of digital collectibles in gaming, with the most well-known sport in the world to create a new way for football fans to engage with their favorite players. For the first time, football fantasy managers interested in Serie A and Lazio players will now be able to play-and-earn, turning their passion into a reward.
Sorare and Lazio have signed a licensing agreement today. Collecting and engaging with your favorite Lazio players is part of the initiative to lure more people around the world into following Serie A and Lazio players. They are joining players from renowned football clubs such as Juventus, Schalke, Atletico Madrid, and Porto already available on the platform.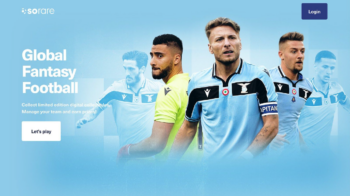 On Sorare, players are represented by limited edition crypto-collectibles: player cards. Blockchain technology (Ethereum) is used to guarantee the authenticity and digital scarcity of the collectibles. For every player and every season, Sorare issues one unique player card, ten Super Rare player cards, and 100 Rare player cards. In the past weeks, some unique cards have been collected for more than $2,000. These are then used in the game to compete every week and can also be traded in the secondary market or on other digital collectible platforms.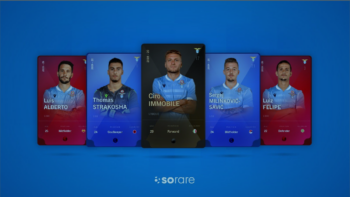 Every week, Sorare managers compose teams of five player cards to compete in different fantasy football divisions to earn rewards and unlock achievements. Managers get ranked based on the performance of their players on the pitch, and bonus points related to the power of their cards. The more skillful a manager is, the more rewards he can earn in the game (up to 2.63 ethers per week and more cards).
Nicolas Julia, CEO at Sorare, said:
"I've been following the Serie A since I was a child and I'm very proud to have signed this agreement with such a legendary club. We've seen a lot of interest from our fantasy managers to collect Lazio players to improve their teams. This agreement is a key step in our vision to create a global fantasy game."
CONTACTS
Sorare: Brian O'Hagan, Public Relations
Email: [email protected] – +54 11 5000 4729
ABOUT SORARE
Sorare is an open fantasy football game where managers can trade official digital collectibles. Launched in March 2019, Sorare is on a mission to bringing crypto to fantasy sports fans through the most popular sport in the world: football. Sorare's game has attracted 5,000+ users with a monthly volume of $50,000 in January 2020. Based in Paris, Sorare is funded by Tier 1 VCs such as Seedcamp, ConsenSys and
Kima Ventures.