Buy Bitcoin With Cash: 5 Ways to Purchase Cryptocurrency in Person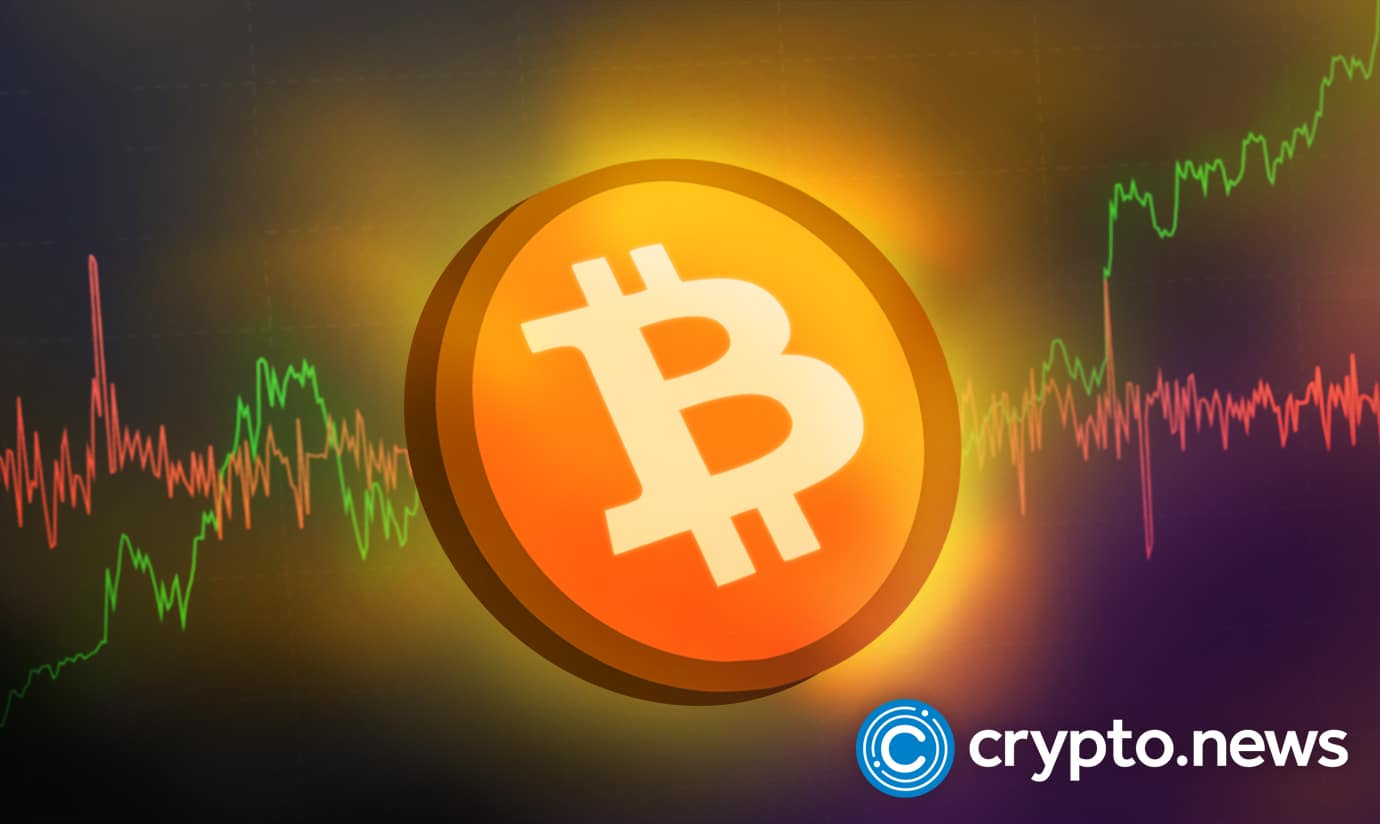 Buying bitcoin online isn't always as simple and easy as it should be. Fortunately, you can also buy bitcoin in person with cash. Read on to discover five ways to purchase cryptocurrency with cash.
How to Buy Bitcoin With Cash
P2P Exchanges That Offer In-Person Trades
P2P exchanges are one of the most popular ways to purchase bitcoin with cash. On a P2P exchange, buyers and sellers connect online with the platform acting as an escrow to provide that extra layer of security. Moreover, some P2P exchanges connect local buyers and sellers, enabling them to conduct face-to-face transactions.
Below are the steps to purchase bitcoin through P2P exchanges that offer in-person trades:
Register on a P2P exchange that allows face-to-face transactions. Some platforms may ask you to complete a KYC verification process.
Search for sellers that accept in-person cash trades.
Find sellers within your locality and confirm their reputation.
Reach a mutual agreement on a price and fix a time to meet in a public place.
Complete your transaction based on predetermined terms.
Bitcoin ATMs
Bitcoin ATMs are physical machines that facilitate bitcoin transactions. Unlike traditional bank ATMs, Bitcoin ATMs are not linked to a bank account or bank card. Instead, they allow you to buy or sell bitcoin for cash on the spot.
Before using a Bitcoin ATM, you should consider the transaction fee it charges as some ATMs charge higher fees than other methods of purchasing bitcoin. You may also need to provide a valid ID as some Bitcoin ATM operators now tailor their machines according to the AML/KYC requirements of the states where they operate.
With the following steps, you can purchase bitcoin with cash from Bitcoin ATMs easily:
Locate a Bitcoin ATM that's close to you.
Choose 'buy BTC' (if it's a machine that allows both buying and selling).
Use the Bitcoin ATM scanner to scan the QR code of your wallet address.
Input the amount you intend to purchase and insert your cash.
After some time, your bitcoin should reflect in your wallet.
Bitcoin Vouchers
Crypto vouchers are one of the simplest ways to purchase bitcoin in person as they allow you to redeem your bitcoin at your convenience.
Since bitcoin vouchers operate in similar ways to regular credit vouchers (like mobile credit or PlayStation Store gift cards), you don't necessarily need to have an advanced knowledge of cryptocurrencies to use them. As a result, anyone can use bitcoin vouchers to buy digital currency (provided they have set up a bitcoin wallet on their phone).
You can get started with the steps below.
Head over to the store and purchase a crypto voucher with your desired amount.
After you receive your voucher card, access the voucher provider's online platform to redeem it.
Enter the code to redeem your bitcoin with your voucher.
Enter your bitcoin wallet address and confirm the transaction. After some time, your coins should appear in your wallet.
Walk-In OTC Desks
Walk-in over-the-counter desks aren't so popular but have been around for a while. They offer one of the most convenient ways to purchase bitcoin. These bitcoin storefronts often provide in-person advice and a physical presence, which can instill trust among those who aren't comfortable investing online.
Customers can walk-in and purchase various cryptocurrencies, including bitcoin, with cash, a bank transfer, or a credit card. Examples of places that offer walk-in bitcoin purchases include the House of Nakamoto in Vienna, Austria, and Genesis Block in Hong Kong.
Below are some simple steps to follow:
Find a reputable walk-in bitcoin exchange within your location.
Do some research about the legality/regulatory standing of the exchange.
Visit the local store to understand the workings of the OTC desk.
If you're comfortable, buy some bitcoin. You may be asked to provide a valid ID by the desk.
The desk will transfer your bitcoin to you at the agreed time.
In-Person Trades at Bitcoin Meetups
Ever since bitcoin went mainstream, enthusiasts, miners, and traders have organized a series of meetups where they discuss the potential and future of the cryptocurrency. This also serves as an avenue to purchase bitcoin with cash, especially as such events are frequently targeted at onboarding newbies to the space.
Below are simple steps to get you started on in-person trades at bitcoin meetups:
Search for upcoming bitcoin meetups near you.
Attend the event and find traders that sell bitcoin.
You may want to get to know them more before transacting with them.
Agree on a price.
Complete your transaction on the spot.
The Pros & Cons of Buying Bitcoin With Cash
Purchasing bitcoin with cash comes with several benefits that make it attractive to private investors looking to buy small amounts. But there are also certain drawbacks to consider before going through with the ways discussed above.
Below we outline the pros and cons of buying bitcoin with cash in person.
PROS
It enables you to invest in bitcoin without having to reveal too much personal information about yourself.
It's a more simple way to purchase bitcoin, especially if you're a newbie.
CONS
The possibility of falling for scams is higher than other methods since you may be transacting with total strangers without the security of intermediaries.
It's sometimes hard to decide on a settlement price since bitcoin's price is highly volatile and differs across exchanges and regions
There's a security risk if you are dealing with a stranger.
Buying bitcoin or other cryptocurrencies with cash is an excellent way to privately purchase small amounts of digital currency, provided you have found a trusted seller willing to transact with you. Security is the biggest concern for in-person trades, so meeting in a public place to transact is always good advice for in-person bitcoin trades.
FAQs
Is Bitcoin Still a Good Investment in 2022?
Year-to-date, the price of bitcoin is down by 74%. It has been a tough year for investors, but that doesn't mean that bitcoin is necessarily a bad investment. If you zoom out on the chart and look at bitcoin's ROI over the last few years, you will quickly see that we are most likely just in a bear market and will probably experience another bull run in a few year's time where we could see the price of bitcoin reach new all-time highs. although bitcoin has recovered from similar price sinks. Investors hope for the best, but they should also be ready for potential further downturns. But, of course, there are no guarantees. So you should never invest more than you can afford to lose.
How Much Bitcoin Can I Buy in a Day?
There is no legal limit on how much bitcoin you can buy in a day. However, most cryptocurrency exchanges and other providers set a daily, so the amount you can buy will depend on the platform(s) you are using.
How Much Do I Need to Open a Bitcoin Account?
Opening a bitcoin account on an exchange is free. However, keep in mind that the bitcoin you store on an exchange or a third-party service provider is in control of the company. To prevent potentially losing your funds due to a hack or an exchange bankruptcy, it's best to store your bitcoin in a non-custodial wallet.
What is the Safest Bitcoin Wallet?
Hardware wallets are generally considered the safest option for storing bitcoin as your wallet's private keys are held offline, alleviating the risk of hackers accessing your coins.
How Long Does it Take to Make a Profit From Bitcoin?
There are many ways you can make a profit with bitcoin. You can trade it, lend it, or "HODL" it. However, returns are not guaranteed. Bitcoin is a highly volatile asset. You can profit when the price increases, but there is no specific timeline or guarantee.