China crypto bans: a complete history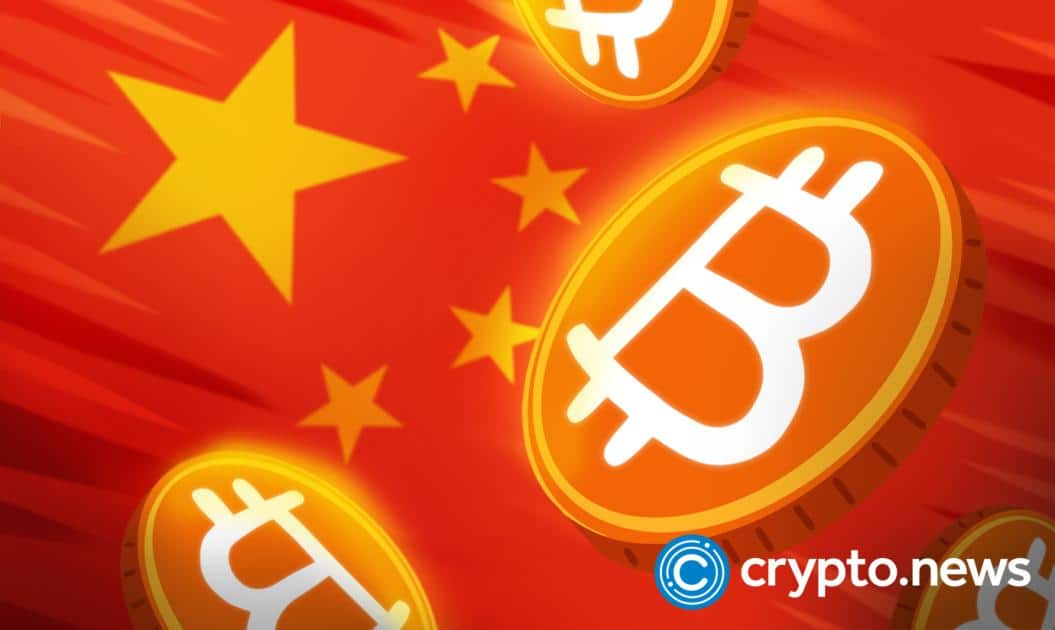 Since the launch of bitcoin in 2009 and its consecutive rise in popularity and value, China has been hostile to bitcoin and other cryptocurrencies. In fact, China has burned cryptos 18 times in the last 13 years, showing just how serious the Chinese government is fighting cryptocurrencies. Despite the numerous crypto bans affected by the Chinese government, the country's crypto industry has managed to thrive, maybe because the legal prohibitions are never conclusive.
Is cryptocurrency a bitter taste for China?
China's hostile stance towards cryptocurrencies stems from the decentralized nature of virtual currencies. Cryptocurrencies' decentralization limits the authoritarian Chinese regime from controlling economic freedom and stemming capital flight from China.
The country imposes a yearly limit of $50,000 to purchase foreign currencies per its strict capital controls. With bitcoin and other cryptocurrencies, residents in China could circumvent the strict capital controls by purchasing foreign real estate without the intense scrutiny of Chinese authorities.
China had severely banned cryptos before declaring all cryptocurrency transactions illegal and burning all non-government-approved virtual currencies in September 2021. Here's a comprehensive rundown of China's crypto bans before the 2021 crypto crackdowns deemed to have put the final nail in the coffin.
Before the crypto bans
Before the crypto bans, cryptocurrencies, specifically bitcoin, were largely embraced in China. It's without a doubt that China was among the earliest countries to embrace cryptocurrencies starting in the early days of bitcoin. BTC China was the first crypto exchange to be launched in China in 2011, setting the necessary infrastructure for the growth of cryptocurrencies. In 2013, China's leading search engine, Baidu, started accepting bitcoin as payment for its website security services. Soon after, China's cheap energy made it a "fertile ground" for setting up large-scale crypto mining operations.
Bitman-a cryptocurrency mining equipment manufacturer, set up shop in China in 2014 and became the leading manufacturer of application-specific integrated circuit (ASIC) mining equipment. At one point, China became the bitcoin trading and mining leader of the world thanks to the numerous mining pool operators and companies attracted by the cheap power and the availability of mining equipment.
The Chinese crypto mining space continued to grow in popularity throughout 2016 and 2017, as well as the popularity of virtual currencies. More and more people in China leveraged the decentralized and anonymous nature of digital currencies to get around the capital controls imposed by the authoritarian regime. Wary of the capital flight, which grew substantially between 2009 and 2018, the Chinese government began addressing these and other concerns, such as the issue of cryptocurrencies replacing the country's fiat currency. As such, Chinese authorities imposed several bans on cryptos, as outlined below:
June 2009: China bans virtual currencies
Six months after the launch of bitcoin (BTC value was at $0.0001), China's Ministry of Culture and Ministry of Commerce barred the use of virtual currencies for real-world trading of goods and services. This burn aimed to prevent gamers from using virtual currencies (in-game money) to purchase real-world goods and services. While the burn didn't address bitcoin specifically (perhaps because it wasn't popular and valuable as it is today), it set a precedent for unfriendly anti-crypto regulation in the coming years.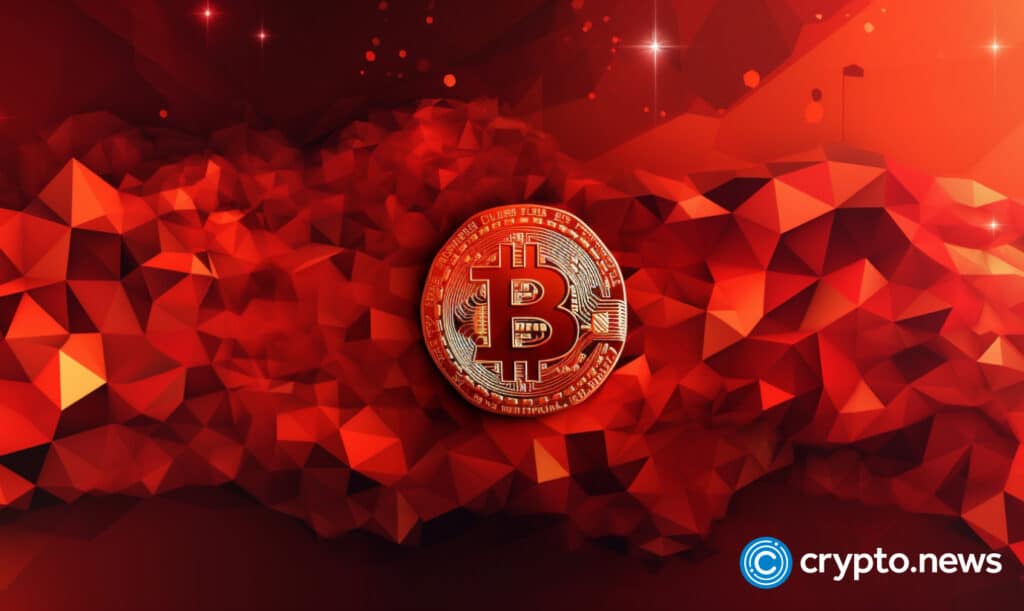 September 2013: Chinese banks are banned from handling bitcoin transactions
China's first direct cryptocurrency burn was on December 5, 2013, where Chinese authorities, including the People's Bank of China (PBoC), the Ministry of Industry and Information, and other financial watchdogs, issued a joint statement prohibiting banks from handling bitcoin transactions and engaging in bitcoin-related businesses.
As per the statement, bitcoin was termed a "special virtual commodity" since it lacked the features of a legal tender. The ban was imposed on digital assets specifically because they lacked the necessary backing to function as legal tender plus were not controlled by a central authority. PBoC also claimed that the anonymous and decentralized nature of Bitcoin made it susceptible to use in financial crimes such as money laundering.
The September 2013 bitcoin ban in China didn't prevent individuals from trading bitcoin but warned traders of the possible risks. At the time of the ban, bitcoin was on a bullish run and had crossed the $1,000 resistance level for the first time in many days, barely two weeks before the ban was announced.
Following the ban, bitcoin prices dropped by nearly 30%, from more than $1,100 on November 30 to $559 on December 18. This was made worse by a follow-up on the ban where PBoC directed China's third-party services to halt business with bitcoin exchanges. As a result, the country's tech giant Baidu stopped accepting bitcoin payments. Also, BTC China (BTCC)-the country's largest bitcoin exchange at that time, stopped accepting Yuan deposits, causing the price of BTC to plummet further.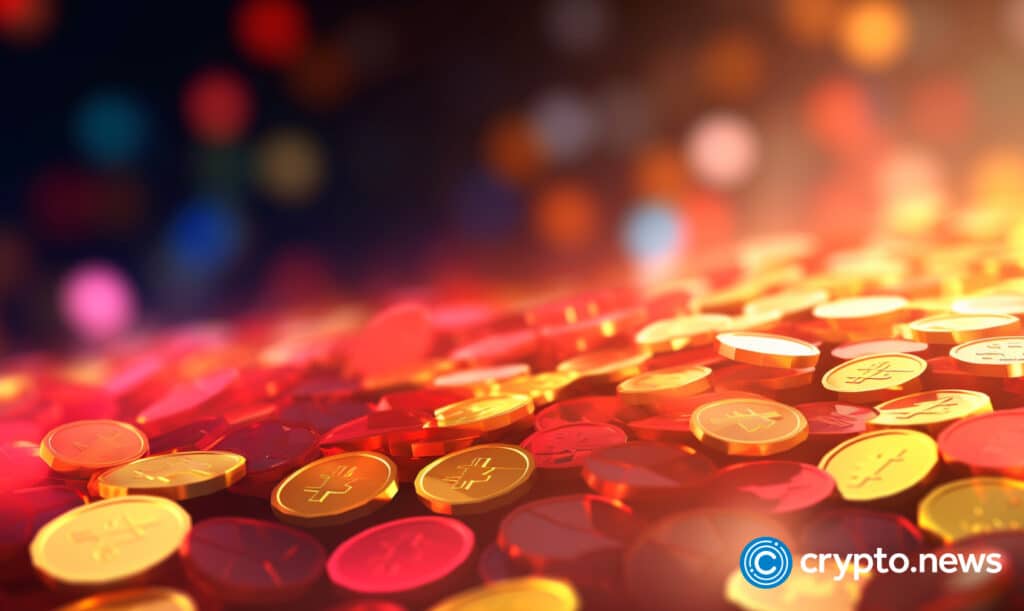 January 2014: China's e-commerce giant Alibaba bans crypto transactions
In January 2014, China's e-commerce giant Alibaba banned bitcoin transactions, following in Baidu's footsteps. Aside from bitcoin transactions, the online store also banned the sale of mining equipment such as application-specific integrated circuits (ASIC) on its platform.
Besides Alibaba's ban, 2014 saw lots of fake reports about the crypto ban in China, considerably affecting the price of crypto assets, notably bitcoin. For instance, in March 2014, a fake story published on Sina Weibo detailing China's plan to ban all bitcoin transactions in the country within less than a month caused a significant plunge in BTC prices. While the report turned out to be pure speculation, it immensely affected bitcoin market prices.
The growing threats to ban crypto exchanges in the country caused some China-based crypto exchanges, such as FXBTC, to close shops in the country. While there wasn't an actual crypto ban by Chinese authorities in 2014, fear and threats caused BTC to drop to as low as $346 before recovering to nearly $800 by the end of that year.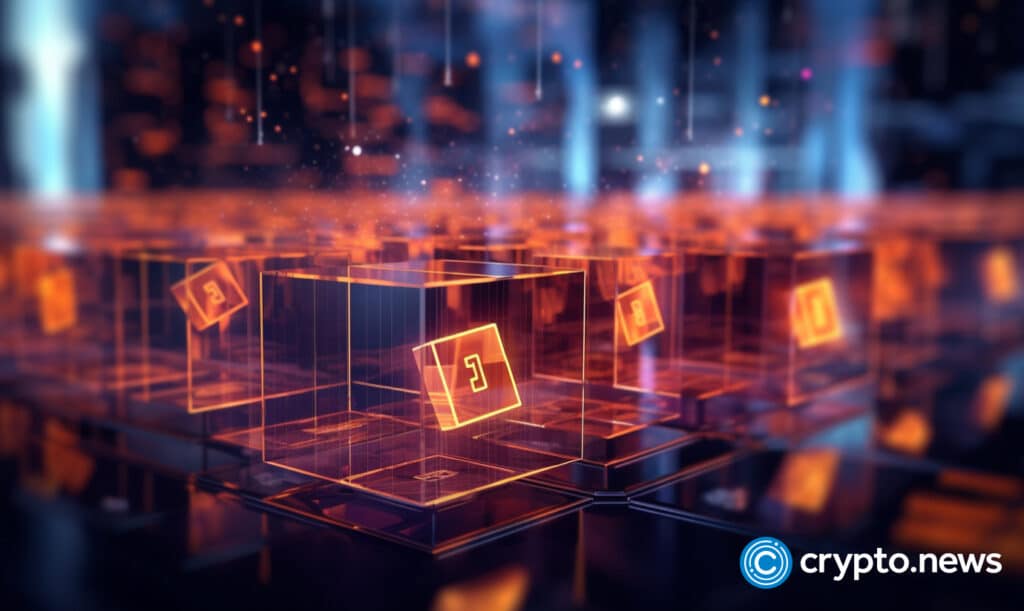 September 2017: China officially bans crypto exchanges and initial coin offerings (ICOs)
In September 2017, as bitcoin was in its biggest bull run yet, heading to an all-time high price of roughly $20,000, Chinese authorities officially banned crypto exchanges from offering services to persons within the country. A weakening Yuan forced the country's central bank to investigate the activities of crypto exchanges in January 2017, focusing on exchanges facilitating forex management and money laundering.
The findings of the investigations informed the move to completely ban all crypto exchanges operating in the country and initial coin offerings (ICOs) on September 4, 2017. At that time, ICOs were the hottest topic in the crypto space, enabling startups to fund their projects via the issuance of tokens. The ban meant that Chinese citizens and residents could not be able to fund or engage in ICOs.
As per the statement issued by PBoC, ICOs were deemed to be an illegal fundraising mechanism susceptible to abuse. The institution claimed that ICOs pose a significant risk to the stability of the country's economy making businesses vulnerable to failure. As part of the ban, PBoC ordered monies raised via ICO to be returned to investors. Non-bank payment companies, as well as financial institutions, were ordered to cease providing services that cater to ICOs' fundraising activities.
On September 15, Chinese authorities sent statements to all exchanges operating in the country imploring them to shut down voluntarily. The exchanges were asked to cease operations immediately and implement mechanisms to allow users to withdraw their funds. This directive caused some China-based exchanges to migrate their operations to other countries. In contrast, others, such as ViaBTC and BTCC, closed shop indefinitely.
Despite the crypto exchange ban, Chinese crypto traders could still trade crypto using P2P trading platforms and offshore exchanges.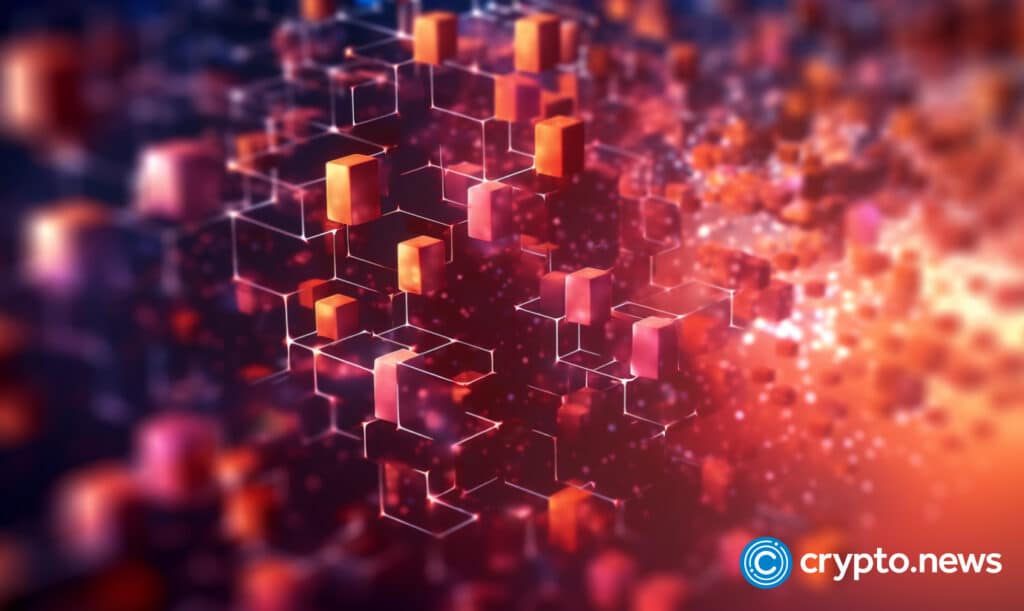 April 2019: bitcoin mining is banned in China
In April 2019, China's National Development and Reform Commission (NDRC) released a statement terming bitcoin mining as a major source of environmental pollution. Therefore, it should be phased out by the government. The statement caused ripples in the crypto space, considering that China is the global hub for bitcoin mining, contributing more than half of bitcoin mining hash rates. Most crypto mining companies and operators prefer China for its cheap electricity, which significantly lowers the operation cost and improves profit margins.
After much liberation, NDRC retracted its statement, eventually omitting bitcoin mining from its final list of sectors that should be restricted or phased out by the local governments. bitcoin plunged slightly following the episode but soon recovered and set sight for all-time highs.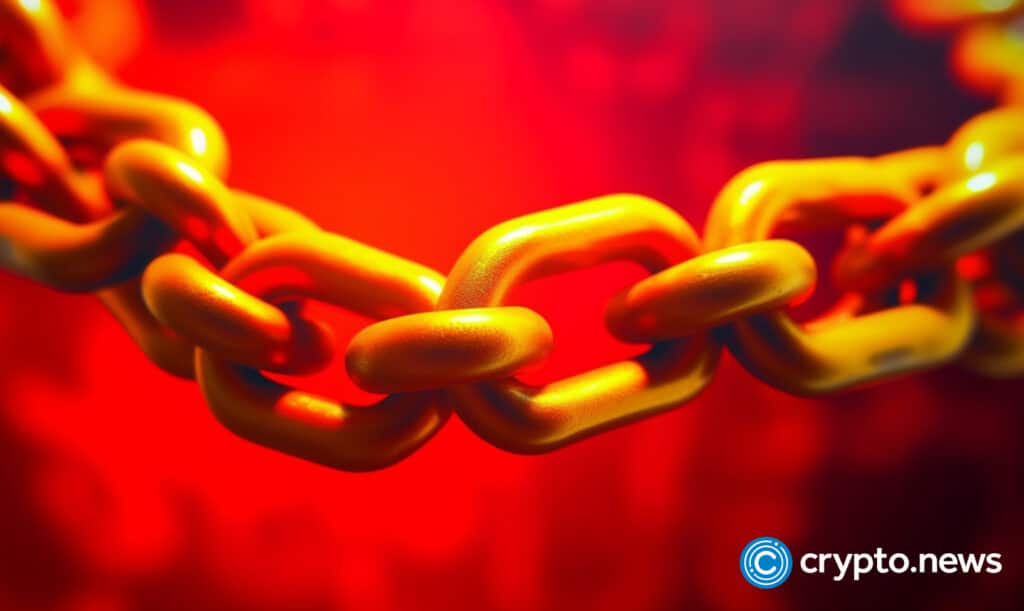 March 2020: crypto bloodbath and tougher regulations
2020 was a tough year for crypto in China, with the country tightening its hostile crypto regulations. In March 2020, China was largely behind the infamous 'crypto bloodbath' that saw the price of nearly all major tokens nosedive at the start of the COVID-19 pandemic. Due to the strict regulations, the liquidation of crypto holdings largely caused the crypto market plunge by Chinese miners.
In August 2020, PBoC announced plans to restrict about 100 foreign websites providing crypto exchange services. In November 2020, Hong Kong's government revealed that it would ban crypto trading from combating money laundering.
Despite the continued hostile regulations, bitcoin broke the $20,000 barrier for the first time in three years, hitting an all-time high of more than $30,000 before the end of 2020.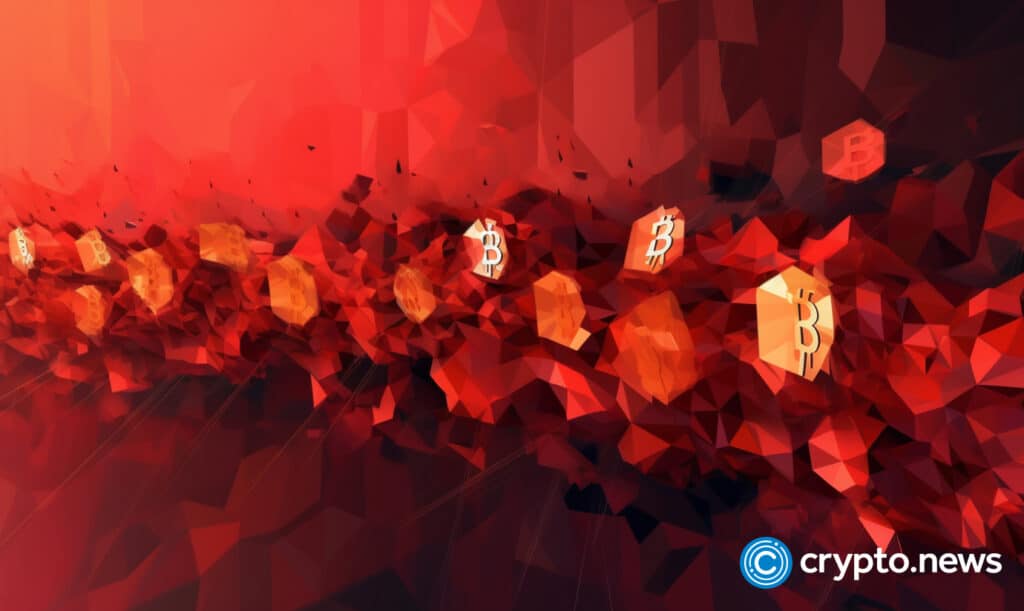 2021: China intensifies ban on crypto trading and mining
China continued its crackdown on crypto trading and mining in 2021, considered the toughest era of cryptocurrencies in China. In May 2021, The National Internet Finance Association of China, the China Banking Association, and the China Payment and Clearing Association issued a joint statement warning Chinese citizens against investing in cryptos, given the potential risks. PBoC also ordered Chinese banks and mobile payment service providers to cease providing banking and settlement services to persons engaging in crypto transactions.
In June 2021, China's State Council called for a strict crackdown on crypto mining in all jurisdictions. Before this move, provincial authorities in major bitcoin mining hubs, notably Xinjiang, Sichuan, and Inner Mongolia, had already introduced strict policies to paralyze bitcoin mining operations. Following the statement by the State Council, provincial governments began enforcing regulations and taking preemptive measures to eradicate crypto mining. The authorities cited the energy-intensive nature of crypto mining could jeopardize the country's vision of ending its CO2 emissions by 2030 and becoming carbon neutral by 2060.
These developments forced crypto miners and exchanges to move to crypto-friendly countries or shut down permanently. Considering nearly 50% of the world's bitcoin mining power was generated in the country, the mining ban significantly affected the global bitcoin economy.   
In September 2021, PBoC again declared all crypto transactions in China illegal. This time though, the crypto transaction crackdown was comprehensive, with Chinese authorities, including the central bank, the Supreme Court, the police, and seven other state bodies jointly issuing a statement, eliminating any shroud of doubt and misinterpretation concerning the country's stance on cryptocurrency.
As per the joint statement released, the following provisions were arrived at:
All crypto transactions, whether crypto-to-crypto or crypto-to-fiat, and crypto investments and trading conducted on local or foreign crypto platforms were considered illegal.
Chinese nationals working in foreign crypto exchanges, either as marketers or tech supporters, will have broken the law and therefore be subjected to legal prosecution.
NDRC planned to increase electricity costs and block any crypto mining company looking to set up shop in China as a policy measure to discourage crypto mining in China.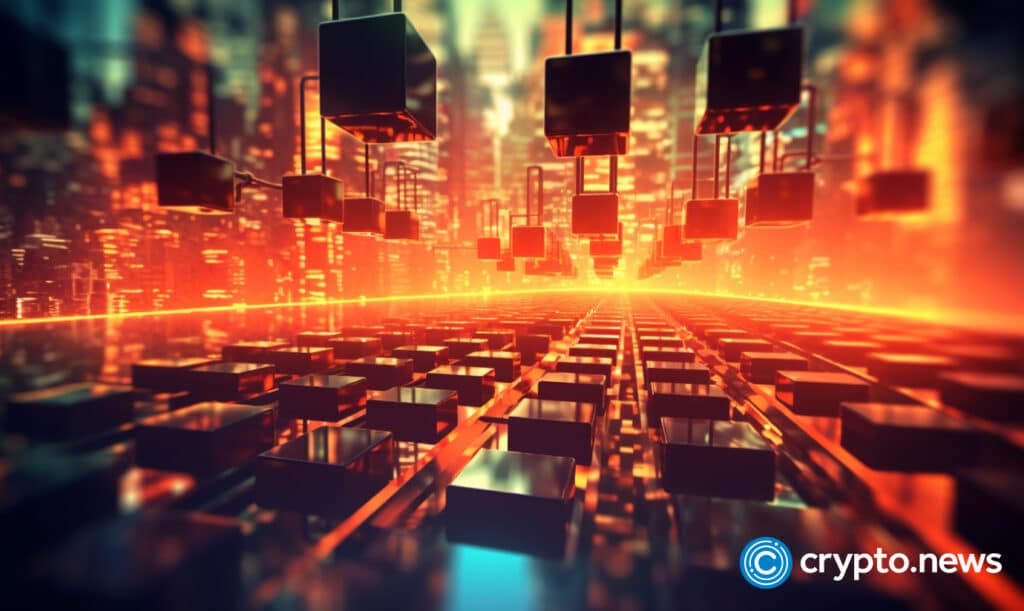 Why did China ban crypto?
The People's Bank of China said it banned crypto to curtail financial crime and prevent potential economic instability from unregistered securities. The main concern seemed to be residents using cryptocurrency to bypass China's strict capital controls.
China has strict restrictions on foreign exchange. Every citizen can exchange a maximum of $50,000 annually, and any amount above that needs explicit permission from the State Administration of Foreign Exchange. Cryptocurrencies allowed people to bypass this limit by exchanging Yuan for digital tokens and converting it to USD or other currencies abroad, which the government disliked.
Other reasons given for the China crypto ban include:
Consumer protection: Because of their relative anonymity and ease of exchange, malicious actors use cryptocurrencies for illegal activities such as money laundering, Ponzi schemes, ransomware, and selling prohibited items. The Chinese government warned citizens to avoid crypto due to these risks and banned it based on this rationale.
Unclear legal backing: Most cryptocurrencies are decentralized, meaning a single person or organization does not control them. On this ground, the Chinese government does not recognize them as valid currencies.
Environmental issues: Mining BTC and other proof-of-work tokens consumes much energy. China signed the 2015 Paris Agreement and pledged to reduce its carbon footprint. The government said crypto mining hindered its plan to reduce energy use.
Currency devaluation: During the crypto bull market of 2013, the Chinese Yuan lagged against many competing currencies in the foreign exchange market. The government considered cryptocurrencies as growing competition to its national currency and banned them.
CBDC: The Chinese government has been developing a central bank digital currency (CBDC) and testing it in small amounts. It wants to retain control over digital currency activities within its borders and considers other non-approved cryptocurrencies illegitimate.
Eight other countries that fully banned crypto
China isn't the only nation that banned cryptocurrencies. Others include:
Afghanistan
Algeria
Bangladesh
Bolivia
Egypt
Iraq
Morocco
Nepal
Closing words
Crypto's decentralized, borderless, anonymous nature jeopardizes the Chinese government's vision for a state-controlled economy. Besides, the authoritarian Chinese regime views cryptocurrencies as the epitome of capital flight which the country claims puts its economy at risk.
China has banned cryptos a record 19 times in the last 13 years while China's crypto industry thrived. While the September 2021 joint crypto ban by Chinese authorities eliminated cryptos in the country, it opened the door for an official digital currency backed by the Chinese government.
Is trading bitcoin legal in China?
No. China has banned bitcoin and all cryptocurrencies trading in China.
Which countries have banned cryptocurrencies?
Cryptocurrency-related activities are banned in China, Afghanistan, Algeria, Egypt, Bangladesh, Bolivia, Columbia, Ghana, Iraq, Nepal, Morocco, and Indonesia.
Is bitcoin trading legal in the U.S.?
Yes, bitcoin trading is currently legal in the U.S., although financial authorities in the region are looking for a way to regulate digital currencies.