Crypto Discord: Top Web3 Discord Servers & Groups to Join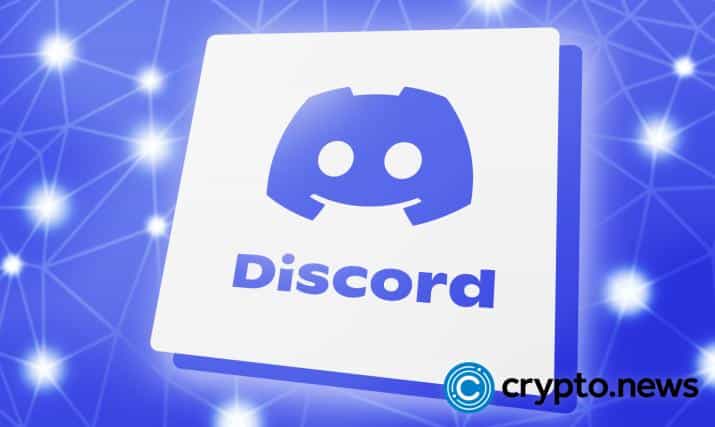 Despite the dominance of Reddit and Twitter in shaping web3 communities, one social media platform is quickly becoming the go-to place for crypto enthusiasts globally: Discord. Discord allows you to learn about the latest crypto market trends, participate in discussions, and meet like-minded people in the crypto community. In this guide, we will explore what a Discord server is, the role it plays in web3 communities, and the top Discord servers you can visit.
What Is a Discord Server?
Discord is a free online messaging app used by millions of users to hang out and converse with people who share the same interests.
Discord was publicly launched in 2015 and was initially not targeted at any specific audience. However, it slowly gained traction among esports and LAN tournament gamers. In the beginning, the platform benefited from an influx of users from Subreddit communities for popular games such as Warcraft and Diablo.
However, in 2021, Discord announced it would shift its focus away from hosting gaming communities to an all-purpose chat and communication app.
Today, there are countless Discord servers that allow you to learn about the latest crypto market trends and participate in discussions about technological advancements. A Discord server is an independently operated community on the messaging app.
If you are using Discord, you can start your server made up of a few users to a community comprising thousands of members. The servers are partitioned into channels, which act as community chartrooms that facilitate discussion around certain topics or activities.
We can describe a Discord community as an amalgamation of independent channels that form a server. You can join any Discord server and start contributing to any channel or chat with members within the channel.
Crypto is money – let`s use it!
You can use CryptoWallet to buy, sell, and trade crypto.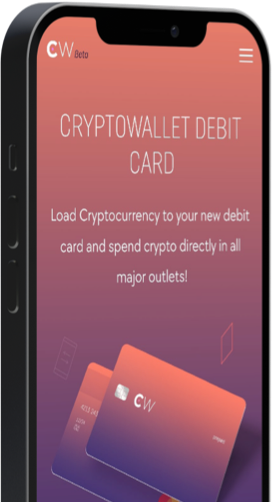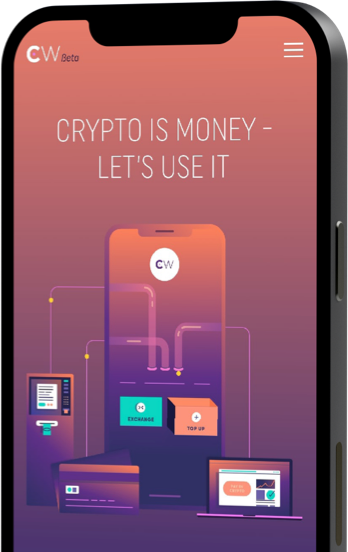 Sign up today
The Role of Discord in Web3 Communities
A crypto Discord server allows you to discuss crypto-related news, participate in community discussions, and connect with people in the web3 community.
Some crypto Discord servers are public, and anyone can join. However, most of the crypto Discord servers are private, and only those invited can join a server. Non-members seeking to join these crypto servers have to be verified and approved by server administrators.
Generally, to join a Discord server, you must be provided with an invite link. Server administrators or members can send you an invite link to join the server. You can join a public Discord server without a link through the "Explore Servers" option on Discord.
This feature allows you to search thousands of public Discord servers that can be accessed by any user. To join a private Discord server is another matter entirely. You can click on an invite link shared with you directly or add the link when you sign in to your Discord account.
The latter option will need you to follow the steps below:
Log in to your Discord account
Click the plus icon on the left sidebar
Choose "Join a Server"
Paste the invite link shared to you on email or any other channel, and press "Join"
Each server has its own rules and regulations to which members must adhere. If a user fails to comply with the rules, server administrators can kick out any errant members.
Crypto Discord servers have some of the most active communities on the platform. Within these servers, you have channels focused on decentralized finance (DeFi), non-fungible tokens (NFTs), and crypto trading analysis and signals.
Top Crypto and Web3 Discord Servers
Below is a list of five top crypto Discord servers you can join for crypto-related news, tips, and discussions.
Larva Labs
Larva Labs is a Discord server that focuses mainly on NFTs. Since launching in 2017 under the name CryptoPunks, the server has become a popular online community for anyone looking to keep abreast of NFT trends.
The Larva Labs server is home to over 68,000 members who discuss NFTs, particularly bids on CryptoPunks. The server hosts a CryptoPunk bot that announces NFT offers and sales in real-time.
You can join Larva Labs on Discord by clicking here.
r/CryptoCurrency
r/CryptoCurrency is one of the fastest growing Crypto Discord servers tailored to beginners. The server has over 42,000 members who have a diverse set of skills and backgrounds when it comes to crypto.
r/CryptoCurrency channels focus on areas such as NFTs, mining, yield farming, and altcoins. Some channels cover topics such as market analysis, technical analysis, price requests, trading view tools, market insights, and more. You can also access crypto-related educational content on the server.
r/CryptoCurrency administrators occasionally host voice-over events on the platform, such as game and movie nights. If you are an active user on the server, you may be rewarded with points and allowed to unlock more channels where you can connect with other traders.
You can join the r/CryptoCurrency Discord server by clicking here.
Axion Crypto-Community
The Axion Crypto-Community is a thriving Discord server with over 38,000 members who discuss crypto trading and investment strategies.
Discussions on the channel are mainly centered on trading signals. The server has crypto experts who analyze upcoming trends in cryptocurrency and then notify members of correct buy and sell signals.
Furthermore, you can access a lot of crypto-related educational content on the server. Axion offers premium subscriptions which offer on-demand technical analysis, priority privileges, and access to premium chats with staff and other VIP members. The minimum subscription package costs $20.69.
You can join Axion Crypto-Community on Discord by clicking here.
Elite Crypto Signals
Elite Crypto Signals is a public Discord server that was founded in 2018 by crypto investors. The server now boasts of close to 30,000 members and is mostly focused on providing investment insights on the crypto market.
For instance, you can learn the best conditions to enter and exit the crypto market. All the information posted on the server is gleaned from technical and fundamental analysis. The server offers a wide variety of channels to choose from, and you can find active channels that allow you to buy and sell "accurate" trade signals.
You can join Elite Crypto Signals on Discord by clicking here.
Cryptohub
Cryptohub is the place to be if you are a newbie to the crypto space. The crypto server is free and is home to over 14,000 members. The server is beginner-friendly and offers starter guide channels on crypto trading, crypto exchanges, NFTs, and so on. These resources can give novice traders a potential edge.
To join Cryptohub, you will have to submit for verification before you can access the server. The server also offers occasional freebies in the form of crypto tokens to community members.
For $10, you can upgrade to become a premium Discord member. As a premium member, you are entitled to Cryptohub alerts, external giveaways, and more.
You can join the Cryptohub community on Discord by clicking here.
FAQs
What is a Discord Server?
A Discord server is an independently-operated online community that gathers digitally and communicates on the Discord messaging app.
What is the Best Crypto Discord?
It's impossible to say which the best crypto Discord server is because it depends on what you are looking for. Each server has a different focus, so you will need to look through the best cryptocurrency Discord servers and find the one that's the best for you.
Is Discord a Safe App?
Generally, Discord is a safe app if you have set the correct privacy settings. However, there are a lot of scammers on crypto Discord servers, so never click on any links you are sent by strangers and don't give out any private information to people you talk to on Discord (especially your wallet's private keys)!