Earn Crypto Part 7: Renting Out Storage Space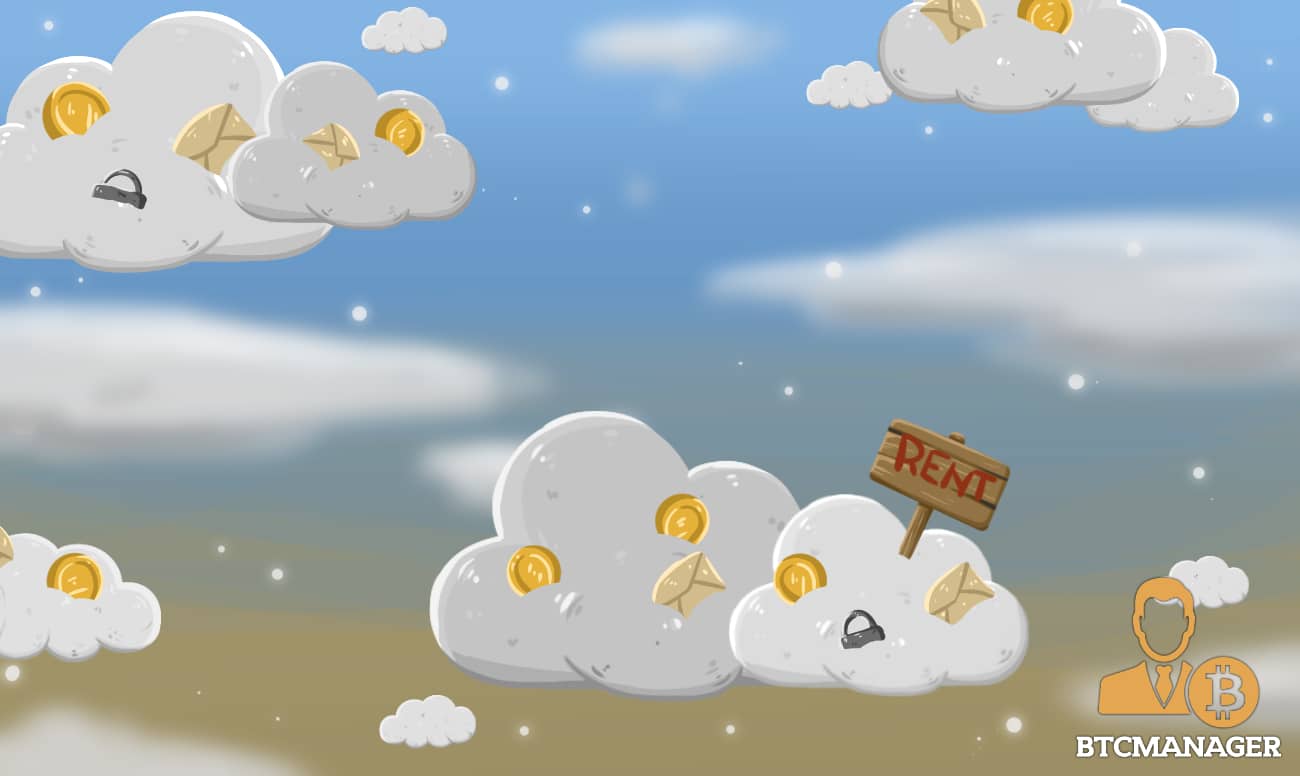 In BTCManager's series titled "Earn Crypto," readers are being introduced to a wide range of platforms, applications, and ways that they can earn bitcoin and other digital currencies as a member of the cryptocurrency community.

In this article, readers will learn how they can earn crypto by renting unused storage space on their computer.
A Novel Way to Earn Cryptocurrency

Cloud storage is not a new concept. For a long time, corporations have been offering users the ability to store their content on their servers in exchange for payment, typically remitted monthly or annually.
Cloud storage has its advantages. It allows users to access their files from virtually anywhere in the world, provided there is an Internet connection, through a number of devices. Additionally, customers can feel secure in the knowledge that their documents are more protected compared to physical data storage such as their own hard drives.
Another advantage is that users are able to amend the amount of storage they need according to their needs. When purchasing a physical hard drive, you must pay the full amount upfront. Cloud storage, however, allows users to increase or decrease their storage capacity.
With the invention of blockchain technology, the opportunity to improve the cloud storage sector emerged. Blockchain-based cloud storage has the advantages held by traditional cloud storage as well as newer ones conferred to it by the use of the innovation. The major pros for blockchain-based cloud storage include increased security as well as a new income-generating pathway.
Siacoin
Siacoin is a decentralized blockchain-powered storage system that uses a native blockchain. The Sia platform is interesting in that those who choose to participate on the platform as storage providers can set their own prices. This feature supports a competitive market where customers are able to find the right price for their budgets.
The interactions between different types of participants on the Sia network are governed by smart contracts. To store files, a customer or renter remit a payment to a payment channel called an incremental contract. The contract is designed to return the payment to the renter. However, as downloads and uploads happen, the smart contract calculates how much is owed to the storage provider and this amount is then remitted to their account.
The Sia network implements erasure coding which ensures that the files uploaded onto the network are safe from any attempts at censorship. Additionally, to ensure storage providers act honestly, they must first pay a certain amount to be used as a stake or collateral. In the event that the storage provider is unable to provide proof that he is indeed storing the files, then his collateral is slashed or taken away completely. Payments are made in Siacoin (SC).

Storj
Storj is another blockchain-based cloud storage platform that allows users with extra storage capacity to operate as decentralized storage providers. In the Storj network, these participants are called farmers. Farmers receive their payment in an ERC20 token with the same name. The amount a farmer earns is dependent on an algorithm encoded in the network.
The Storj platform also features superior security in comparison to traditional cloud storage platforms because the network handles the encryption client side before splitting the file into pieces called shards. These shards are then distributed across the networks servers as well as the farmers. Due to the pre-upload encryption as well as the sharding process, users can rest easy knowing any sensitive information is hard to piece together. Additionally, the file is only visible to the user as neither Storj nor the farmers can see the files.
Lastly, due to its distributed nature, Storj can avoid the hefty fees associated with keeping cloud storage servers up and running. Therefore, it is much cheaper than its counterparts, coming in at only a third of the going rate. These features do well to attract a large number of users and thus more earnings for farmers.
In part eight of BTCManager's Earn Crypto series, readers will learn a bit more about how to earn bitcoin for uploading images, gifs, and videos to online platforms.