Glassnode vs Santiment: Which Crypto Market Analytics Platform Is Better?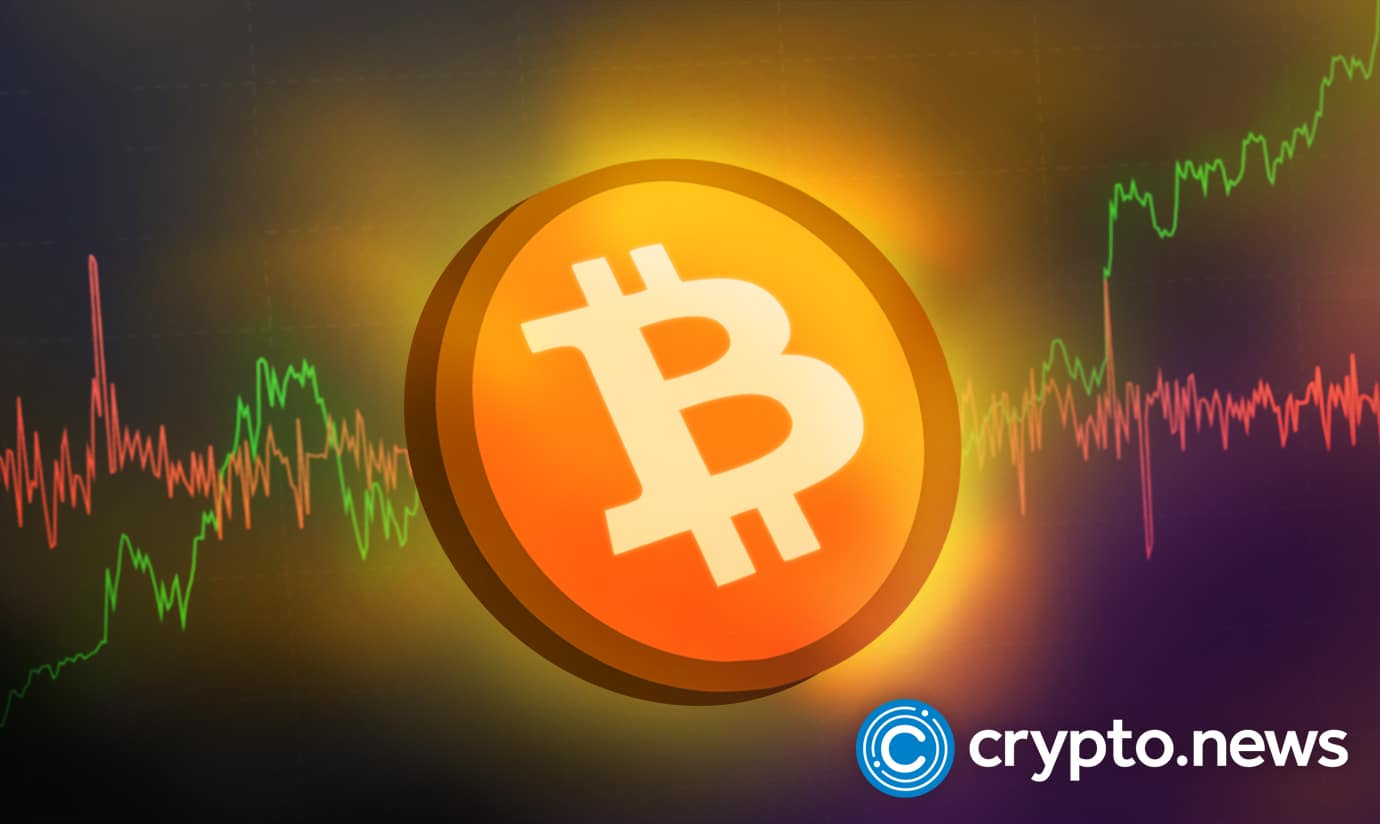 "Expert" opinions about the crypto market and related topics are everywhere. This can create confusion for investors as they don't know who to follow when making decisions on how and when to allocate money. However, instead of relying on such opinions, you can cut out the noise and use data-driven metrics from crypto market analytics platforms to make sound decisions. This guide will compare Glassnode vs Santiment, helping you choose the analytics platform that best suits you.
What Is Glassnode?
Glassnode is an on-chain analysis platform that provides comprehensive and intelligible metrics on the state of the crypto markets. It mainly takes abstract blockchain data and turns it into easily comprehensible information that investors, traders, researchers, and analysts can use to weigh their decisions. Glassnode provides data for 100+ digital currencies and tokens.
Here are the features that Glassnode offers:
Studio: The studio feature allows users to access a wide range of charts containing on-chain and crypto financial metrics. For instance, you can find charts on Bitcoin fees, market indicators, active Bitcoin addresses, and the holdings of Bitcoin funds. You can also create custom charts through the Workbench, build and analyze your custom visualizations with the help of the TradingView integration, and organize your preferred metrics on the customizable dashboard.
Catalog: The metric catalog, also accessible within Glassnode studio, presents a complete overview of all the metrics on the platform.
Academy: Learn about on-chain metrics and crypto financial indicators by visiting the Glassnode Academy. This feature makes it easy for users to utilize the platform.
Insights: Visit the insights section to get weekly on-chain reports regarding what the analyzed data says about the state of the crypto market. Users could use these insights to make investment and trading decisions. For example, you can find out if the 2022 bear market is different from the previous ones, which stablecoins are experiencing the largest redemptions, and whether you can still make money mining Bitcoin. So, in a nutshell, the insights feature might probably answer some of your most pressing questions about the prevailing crypto market environment.
API: The Glassnode API is the gateway to all live and historical crypto market and on-chain metrics.
Crypto is money – let`s use it!
You can use CryptoWallet to buy, sell, and trade crypto.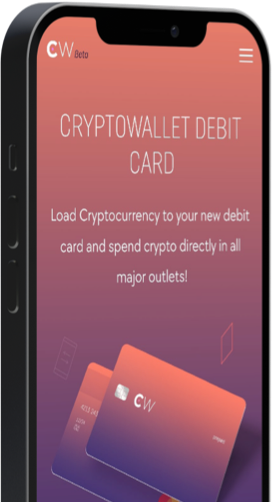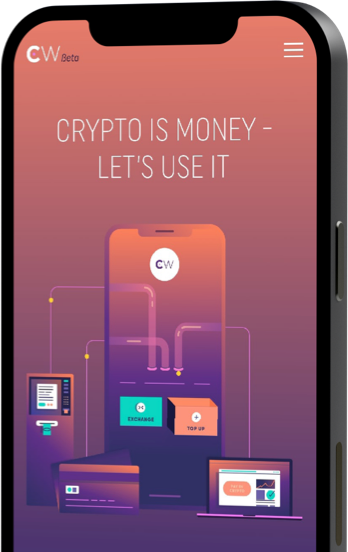 Sign up today
How Does Glassnode Work?
Glassnode updates metrics in several resolutions, meaning the frequency at which data is updated and the time window over which metrics are aggregated. These resolutions include 1 month, 1 week, 1 day, 1 hour, and 10 minutes. Data on a 24-hour resolution, for example, has a time window of 24 hours and a 1-day frequency.
Furthermore, the metrics timestamps are in UTC, and data updates occur at predetermined time intervals. To illustrate, the 1-month resolution runs once at 2:30 UTC on the first day of each month, while the 1-week resolution runs at the same time each Monday. On the other hand, the 1-day resolution runs every 10 minutes from 00:00 to 3:00 UTC, and 10-minute resolutions run every 10th minute.
The computation of metrics takes between 1 and 6 minutes. So, if you request data "10 minutes after the updaters run" you'll get metrics with the latest data points. However, there are some exceptions. For instance, it takes 30 minutes to compute ERC20 distribution metrics.
Glassnode waits for 1 Bitcoin block confirmation before adding a block to the metrics computation. The platform also waits for 12 block confirmations in Ether's case, 1 block for Bitcoin Cash, and 6 block confirmations for Litecoin.
Exchange data comes from the over 20 supported exchanges that include Binance, Coinbase, and Bitstamp, among others. Also, data is categorized as on-chain and derivatives, and the platform keeps a log of new features, bug fixes, and improvements.
What Is Santiment? 
Santiment is a behavior analytics platform that provides data on crowd sentiment, cryptocurrency networks, market behavior, and blockchain projects. This data can help crypto investors and traders make data-driven decisions. Santiment supplies data for 1,950+ digital assets across five blockchains.
Below are the platform's features.
Sanbase: Here, users can view charts on stablecoins, ETH 2.0 staking, DEXs, watch their preferred digital assets, explore social trends, and view developer activity per blockchain, among other things.
Sansheets plugin: You can add Sansheets to Google Sheets and start fetching Santiment data with the wide range of functions the plugin offers.
Academy: This is a learning platform that provides guides on how to use the platform. Also, it has specific educational articles for traders and developers.
API: Organizations can integrate Santiment's API with their products to access crypto market data from one place.
Sangraphs: This feature delivers graphs on ETH miner stats, ETH DEX trades, and MakerDAO network activity, among other datasets.
Reports: Users can access weekly reports for their Sanbase watchlists and end-of-month reports containing data findings. You can also get regular insights into the crypto market.
How Does Santiment Work?
Santiment has various information hubs such as content streams, which include regular up-to-date information. Content streams can be accessed through insights and reports. Moreover, the platform has several data feeds. Sentiment data feeds provide social data, while blockchain data feeds provide on-chain metrics. Conversely, crowdsourced data feeds enable users to contribute information that may have been previously unavailable publicly. Sanbase, Santiment's crowdsourced database, provides data on over 1,950+ digital assets.
A wide range of metrics is available on Santiment. They're categorized as financial, social, development, on-chain, derivatives, and chain address metrics. The financial metrics include prices, volumes, and mean coin age. Social metrics focus on social data like emerging trends and sentiments, while development metrics encompass developer and Github activity.
On-chain data comprises network value, network activity, and other metrics such as supply distribution and transaction volume. Derivatives metrics are about crypto exchange data and the stock-to-flow ratio, while chain address data covers the latest transactions and historical balances.
Santiment publishes a log of the changes it makes to the platform and combines both human and machine efforts to provide accurate data.
Glassnode vs Santiment: A Comparison
| | | |
| --- | --- | --- |
| | Glassnode | Santiment |
| Audience | Traders, researchers, investors, and analysts | Traders, researchers, investors, and analysts |
| Supported digital assets | 100+ | 1950+ |
| Pricing | Free / Advanced – $39/month / Professional – $799/month / Institutional – customizable price | Free / Sanbase pro – $49/month / Sanbase pro+ – $250/month |
| Customer support | Email | Website chat (not accessible 24/7) |
| Training | Academy Guides, YouTube Videos, Insights Articles & Reports | Academy Guides, YouTube Videos, Insights Articles & Reports |
| Deployment | SaaS | SaaS |
| Company headquarters | Zug | Zug |
| Year founded | 2017 | 2016 |
The Takeaway
Both Glassnode and Santiment provide a wide range of useful data that traders, investors, researchers, and analysts can utilize. However, Santiment goes a step further to provide social data, which is helpful to anyone curious about crypto trends and general market sentiment.
The two platforms offer free and paid plans. Glassnode has the cheapest plan ($39/month) as well as the most expensive ($799/month). In contrast, Santiment's paid plans are neither too cheap nor too costly ($49/month and $250/month). Therefore, it all depends on what you want when comparing the two platforms based on cost.
Finally, Santiment appears to be the broader platform because it supports more assets and supplies users with social data. However, you can go for Glassnode's cheaper plan ($29/month) if you're not interested in market sentiment data.
FAQs
What is Glassnode?
Glassnode is an on-chain analysis application that provides comprehensive and intelligible metrics on the state of the global crypto asset markets.
What is Santiment?
Santiment is a behavior analytics app that provides data on crowd sentiment, crypto market behavior, and blockchain ventures.
Are Blockchain Analytics Platforms a Good Tool for Crypto Investors?
Yes, on-chain data can provide valuable insight into the current state of a crypto network. This information can be used to make more informed investment decisions.
However, blockchain analytics platforms cannot really be used as a standalone investment decision-making tool as there are other (arguably more important) factors than on-chain data that drive the value of a digital asset.