How Blockchain Technology Reshapes 21st Century Supply Chain Management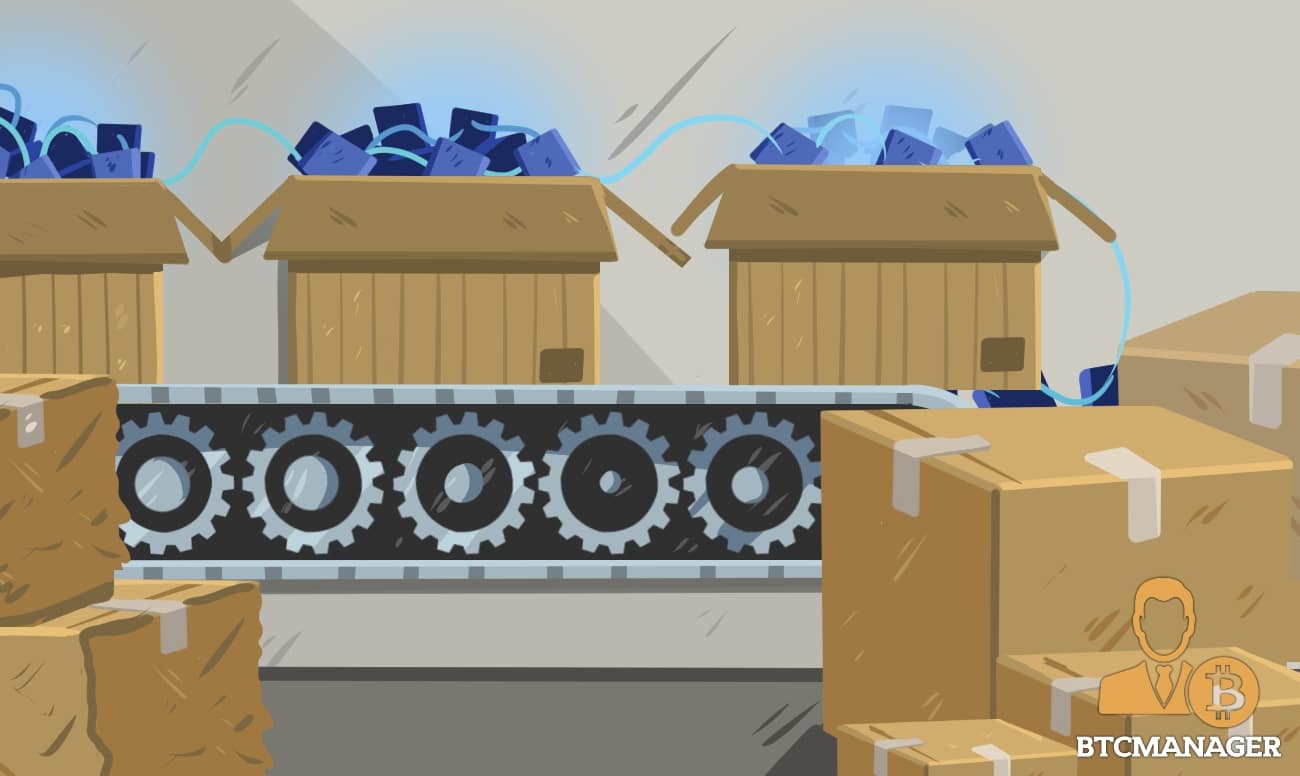 Increasing complexity in global supply chain management has forced businesses to reassess their transit strategies. Seemingly, blockchain technology that undergirds cryptocurrencies like bitcoin, ether, and others, has emerged as a silver bullet for the cobweb of global supply chain channels.
Often accused of being blown out of proportion, blockchain's use in the supply chain management (SCM) space doesn't seem to be up for argument. The emerging tech's immutability and safety make it one of the safest bets to oversee the thinly distributed tributaries of the global SCM system.
Separating Gibberish from Statistics
Critics of blockchain technology argue that it has become a new fad or a buzzword used to hype any novel offering in the market. Acclaimed economist Dr. Nouriel Roubini aka "Dr. Doom," who successfully predicted the 2008 US recession has called the technology "nothing more than a glorified spreadsheet."
A report published December 9, 2018, states that the U.S. Department of Defense is still uncertain about the viability of blockchain technology for military related applications.
Furthermore, according to research presented by Christine Murphy, John Burg, and Jean Paul Petraud, at the Monitoring, Evaluation, Research and Learning (MERL) Technology Conference, no tangible evidence could be found to back enterprise claims to leverage blockchain technology to reduce their operational costs, wasteful expenses, and other such things.
The authors published a blog post titled, "Blockchain for International Development: Using a Learning Agenda to Address Knowledge Gaps," which reads in part:
"We documented 43 blockchain use-cases through internet searches, most of which were described with glowing claims like 'operational costs [reduced] up to 90%,' or with the assurance of "accurate and secure data capture and storage. We found a proliferation of press releases, white papers, and persuasively written articles." In each case, however, no evidence or documentation could be found backing these claims."
Conversely, a number of studies undertaken by market research agencies have concluded that blockchain technology is indeed the "next big thing" in world commerce, especially in the SCM space.
Per June 19, 2018, press release by Zion Market Research, global blockchain technology in supply chain management market is expected to reach roughly $666.61 million by 2024, compared to $40.99 million figure recorded in 2017.
A report published by the Capgemini Research Institute on October 18, 2018, puts weight on the potential of blockchain technology to reshape the global SCM structure. The report titled, "Does blockchain hold the key to a new age of supply chain transparency and trust?" claims that a form of distributed ledger technology will enter mainstream use by 2025.
The report posits that at present, only 3 percent of businesses that are deploying blockchain do so at scale and 10 percent have a pilot project in place. Notably, 87 percent of respondents claimed that they are in the early stages of experimentation with blockchain.
Sluggish Logistics and Documentation in the SCM Sector
As noted earlier, immutability and security are two of blockchain's features that could be of immense value in the often opaque SCM sector. However, when analyzed in detail, one could see a multitude of factors that could propel blockchain technology as the favorite of the SCM sector.
However, before we delve deep into the ways blockchain can uplift the supply chain sector, let's first quickly run through some of the ills the industry faces at present.
[Source: Accenture]
The above infographic highlights the long and tedious process associated with the movement of goods along the supply chain. The process is predominantly H2H (human-to-human) action heavy, which results in compromising on the agility and speed part. This, in turn, leads to a delay in delivery times, and far from perfect logistics excellence.
Further, the abnormally high amount of documentation required in the supply chain sphere also stunts the free-flow of goods from point A to point B.
Enter Blockchain: Use Cases So Far
Although steadily, blockchain technology is making firm inroads in the global SCM space. The following real-life use cases are a testimony to the technology's potential in reshaping the global supply chain paradigm. Moreover, given the pace at which the immensely malleable technology is picking up the pace, the aforementioned gargantuan estimates would not be too far from reality.
Australia Tracks 17,000 Kilos of Almonds
BTCManager reported on July 30, 2018, how the Commonwealth Bank of Australia (CBA) successfully completed blockchain-powered logistics trial to track the end-to-end supply of an almond crate. Fast-forward to March 2019, and it seems that blockchain is doing much more than merely tracking the geographical whereabouts of the shipment.
According to a report published by the Next Web, February 26, 2019, smart contracts linked to data of physical goods crates can alert the concerned authorities about their temperature, and location, among other things. What's more, if the crate reaches its destination in a spoiled state, the entire supply chain channel can be examined to detect when, where, and who was responsible for it.
This is courtesy of LX Group's latest blockchain tracker equipped with Bluetooth, GPS, WiFi, and a long-lasting battery that's allegedly fit for three-year use. The host of features enables the tracker to keep a sight on the movements of the physical crater and continually relay pertinent information to the responsible authorities.
Jewelry Supply chain Transparency
On December 2, 2018, BTCManager informed its audience how blockchain technology could help transform the opaque supply chain in the jewelry industry into a transparent one.
Luxury items companies can use the blockchain to keep a track of movement of their goods. Installation of RFC chips and sensor stamps would ensure the safety of items being shipped. Further, by generating a unique serial number for every item in transit, companies can ensure greater granularity with regard to every good being shipped.
The completely digitized process will also, over time, do away with the need for cumbersome paperwork involved in keeping a track of all the transactions associated with the movement of inventory.
Honey, Coffee, Tea; Blockchain Will Keep a Track of All
The next time you're enjoying a cup of morning tea made from tea leaves imported from Japan or honey imported from Australia, you could thank blockchain for it.
As reported by BTCManager on September 25, 2018, an Israeli company named Security Matters has developed a solution to tackle the rampant fake honey menace in Australia.
Further, on December 5, 2018, the supply chain-focused blockchain startup named VeChain published a Medium post stating how the emerging technology can be deployed to help customers verify the proof of origin in Japanese tea products.
In their Medium post, the VeChain team states that with the help of NFC chip, every product can be assigned a unique ID to ensure the legitimacy of the product.  The article reads in part:
"Through the NFC chip, customers can verify that the origin of their tea is from Fuji MARUMO Tea Garden, the unique environment for cultivating tea in Japan. Furthermore, when scanning the chips, the consumer can retrieve further information about the product, such as the history of the tea garden in a video and a verification certificate issued and stored on the VeChainThor Blockchain."
Speaking of stories from 2019, on January 28, 2019, it came to light how Carico Café Connoisseur, a Uganda-based coffee company founded in 2016, has embrace blockchain technology to help it verify the genuineness of coffee products and assure customers that their products are from the right source.