How Do I Cash Out My Bitcoin?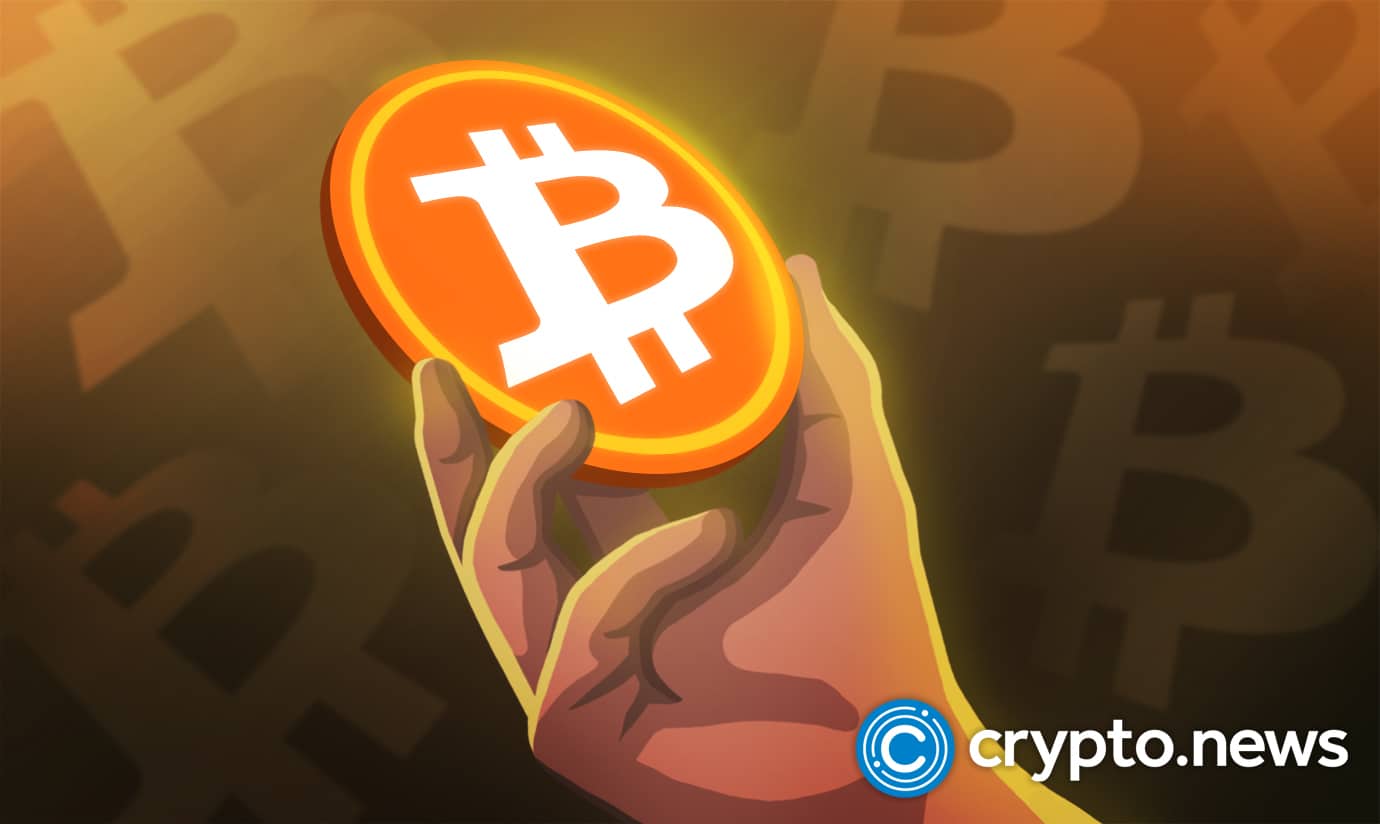 Withdrawing your bitcoin investments into fiat currency secures your profits. Click through to learn how to convert bitcoin to cash and what the best way to do it is! If you're a bitcoin investor, you're probably wondering how to cash out your investment profits. Can you convert bitcoin to cash? If so, how? Read on to learn the best ways to turn bitcoin back into fiat currency!
Why Convert Bitcoin To Cash?
You usually convert bitcoin to cash when you want to secure your investment gains. Bitcoin's value tends to fluctuate, so converting your gains into cash secures its value because fiat currencies tend to be more stable. Securing your profits is especially important if you're risk-averse and don't want to deal with price uncertainties.
Another reason to convert bitcoin to cash is to use it to buy things. While bitcoin was originally meant to replace fiat currencies, not many businesses accept bitcoin as payment despite rising interest. Fortunately, bitcoin is liquid enough to convert into cash almost instantly.
What You Need To Convert Bitcoin To Cash
Here's what you need if you want to convert bitcoin to cash:
A bitcoin wallet
Some bitcoin to cash out
A bank account
An account on a third-party broker exchange or peer-to-peer exchange platform
How To Convert Bitcoin To Cash
You have many options to exchange bitcoin for cash. Here, we cover the most common methods and provide step-by-step guides to do so:
Cryptocurrency Exchanges
Cryptocurrency exchanges like Coinbase, Xcoins, and Binance allow you to buy and sell bitcoin. Here's how to cash out your bitcoin on crypto exchanges, assuming you have an external bitcoin wallet:
Create an account on the exchange.
Go through the verification process.
Connect your crypto wallet.
Transfer your bitcoin into the exchange account.
Choose a trading pair with your local currency.
Sell your bitcoin and receive your fiat currency.
Withdraw the fiat into your bank account.
Selling bitcoin on crypto exchanges is often the easiest way to cash out your crypto earnings. However, the withdrawal process to your bank may take a couple of days.
Peer-To-Peer Exchanges
Peer-to-peer crypto exchanges like LocalBitcoins pair you (as a seller) with another user (acting as a buyer). As the seller, you get to set the payment methods and pick a buyer who offers the best exchange rate.
Here's a quick guide to selling bitcoin on peer-to-peer platforms:
Create a peer-to-peer exchange account.
Set purchase requirements like payment methods, currency, and location.
Look through the available buy offers.
Find the offer that suits your needs.
Review the buyer's profile and verify their trustworthiness.
Choose a buyer and discuss trade terms in the private exchange chat.
Send your bitcoin to the exchange's escrow and wait for the buyer to send the money.
Finish the trade and receive the money from your buyer.
You can sometimes get better rates from a peer-to-peer exchange, but you must also watch for fraudsters. Choose a peer-to-peer exchange that keeps your bitcoin secure until you receive payment, and always review the buyer's rating before initiating a sale.
Several sites like Paxful and CEX provide an in-person bitcoin exchange to connect sellers and buyers. This method works similarly to online peer-to-peer exchanges but substitutes live chats with physical meetings.
Bitcoin ATMs
Bitcoin ATMs work similarly to their traditional counterparts, allowing you to buy and sell bitcoin in exchange for cash. Here's how to cash out bitcoins on ATMs:
Find the nearest Bitcoin ATM.
Select the bitcoin exchange option.
Read and accept the terms and conditions.
Select the transaction cash limit. You may need to create an account first to make transactions above a certain value.
Enter your phone number.
Enter your withdrawal amount.
Scan the QR code printout with your bitcoin wallet app.
Wait for the peer-to-peer transaction confirmation.
Redeem your transaction receipt for your cash.
Bitcoin ATMs let you receive instant cash and are best for converting small amounts. However, they have higher withdrawal fees and there may not be a Bitcoin ATM near you.
Bitcoin Debit Cards
Several crypto exchanges like Coinbase and Binance offer Visa debit cards. You can preload these cards with bitcoin and use them to make purchases from shops that don't accept crypto – they automatically convert your stored bitcoin into the relevant fiat currency. Additionally, bitcoin debit cards enable you to withdraw cash from ATMs.
Here's how to set a bitcoin debit card up:
Sign up for a crypto exchange account.
Go through identity verification.
Navigate to the debit card page.
Fill out the card application form.
Wait for your application approval.
Once your application is approved, you can use the card from your crypto exchange app. Most bitcoin debit card providers send the card within two weeks of your application approval.
While bitcoin debit cards are highly convenient, they're usually only available in regions like the United States or Europe. People in other regions need to wait until crypto exchanges expand their support.
Bitcoin Retail Shops
Stores like the House of Nakamoto allow you to exchange bitcoin with cash, similar to traditional currency exchanges. Here's how:
Visit the nearest bitcoin retail store.
Check current bitcoin exchange rates.
Send your bitcoin to the store clerk.
Receive cash from the clerk.
Similar to Bitcoin ATMs, retail shops are convenient and fast. However, bitcoin retail stores are still very rare and hard to find.
Things To Consider When Converting Crypto Into Cash
Choosing the right crypto asset withdrawal method is only one part of converting crypto to cash. Here are five other things to consider when converting crypto to cash:
Exchange Fees
While almost all withdrawal methods have transaction fees, some are more expensive than others. For example, Bitcoin ATMs charge 10-20% on average, while Coinbase takes just 1%. Pay attention to withdrawal fees, especially if you're cashing out a lot of money – it may put a sizable dent in your wallet.
Withdrawal Limits
Because of regulations, crypto exchanges tend to limit how much money you can withdraw in a certain time period. For example, LocalBitcoins limit your trades to 200,000 euros per year, while other exchanges may impose daily or weekly trading limits.
If you have a lot of money invested in crypto, choose a platform with high withdrawal ceilings.
Withdrawal Times
Some withdrawal methods like ATMs and bitcoin retail shops are instant, allowing you to receive cash immediately. In contrast, withdrawing cash from third-party brokerages may take a couple of days. If you need cash quickly, use faster methods.
Taxes
Depending on where you live, capital gains from digital currency sales may be taxable, similar to stocks. While most small traders won't have to worry about this, large investors must report these gains.
Rules And Regulations
Bitcoin is used to transfer a lot of money quickly. If you do large transactions often, banks may become suspicious, flag your accounts, and investigate possible money laundering activities. Even if you can prove your innocence, your bank account may be blocked for a while during the investigation.
Conclusion
Generally, people convert digital coins into cash to secure their value and buy things. There are many ways to do so, like Bitcoin ATMs, crypto marketplaces, and peer-to-peer exchanges. You must consider withdrawal speed, transaction fees, and local regulations to choose the right crypto withdrawal method.
FAQs
Can I cash out other cryptocurrencies?
You can cash out other cryptocurrencies by selling them on crypto marketplaces in exchange for fiat. From there, the steps are mostly similar to bitcoin withdrawal.
Can I buy bitcoin with cash?
You can buy bitcoin with cash. Here are five places to do it: 
In-person bitcoin transactions
Bitcoin ATMs
Cryptocurrency vouchers
Bitcoin retail stores
Bitcoin community meetups
Which is the best way to convert bitcoin to cash?
The best way to convert bitcoin to cash depends on your needs. If you want to withdraw cash fast and don't mind paying higher transaction fees, withdraw via Bitcoin ATMs. If you're okay with slower transactions and want low transaction fees, sell bitcoin on crypto exchanges.
How do I find bitcoin retail shops or ATMs?
Use websites like Coinmap to find the nearest bitcoin retail shops and ATMs.