How to Get a Crypto Job in Web3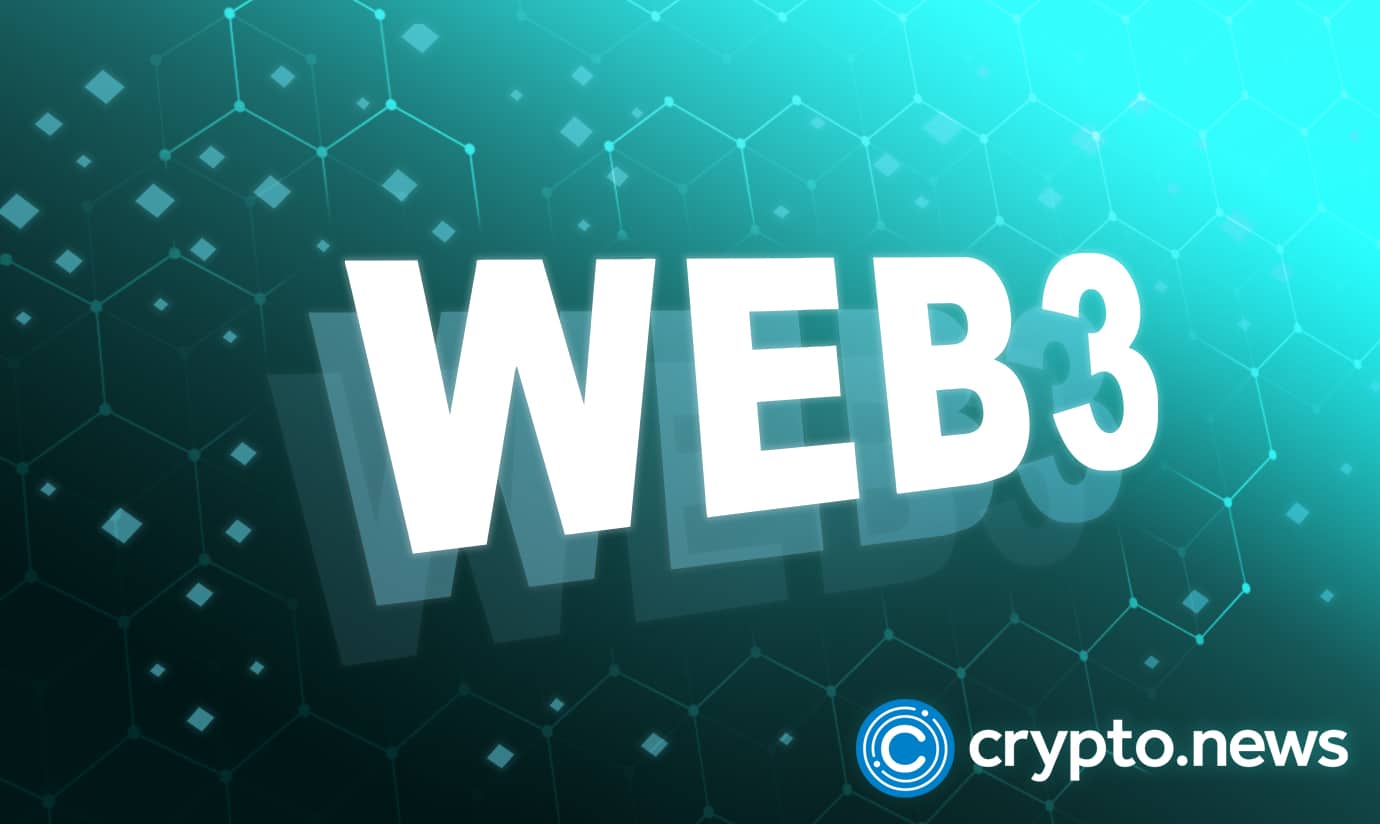 If you are looking to start a career in Web3, there are numerous roles and skills you should be familiar with. Most Web3 jobs revolve around crypto and blockchain technology, so let us explore how to get a crypto job in the fast-growing Web3 industry.
Demand for Web3 Talent Is on the Rise
The increasing popularity of Web3 has led to a significant shift in the digital economy. The internet is slowly evolving from its current Web2 iteration that leans towards user-generated content to a more democratic, user-owned internet.
Web3 promises to give users control of their digital identity, trustless systems, and ownership of their digital assets. Web3 leverages blockchain technology and cryptocurrencies in an attempt to provide a truly decentralized internet.
With more money flowing into the Web3 economy, several crypto companies have emerged to set up decentralized exchanges, NFT marketplaces, crypto payment providers, decentralized finance (DeFi) platforms, decentralized autonomous organizations (DAOs), metaverses, and more.
However, with crypto enterprises frequently coming up and tech companies starting to embrace Web3, the demand for talent with a deep understanding of what crypto entails is on the rise.
Crypto is money – let`s use it!
You can use CryptoWallet to buy, sell, and trade crypto.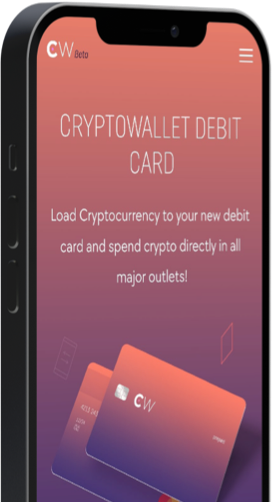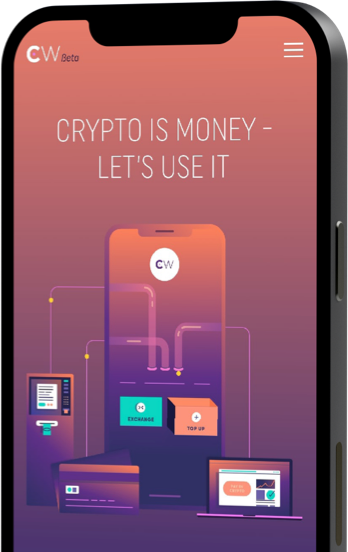 Sign up today
If you are beginning your career, working in crypto might be the right move as it's poised to impact a wide range of sectors in the next 20 years. Moreover, the crypto space offers every young person, regardless of their job position, the opportunity to become an expert in this growing industry without having to take years climbing the corporate ladder to reach a point where you can make a meaningful contribution.
The fact that many of the smartest employees are leaving prominent tech companies and entering into crypto should also be another indicator of where the wind is blowing. Remember, the closer you are to talent, the more you learn.
The need for people to fill open positions in crypto companies offers opportunities for crypto enthusiasts with various skills and experience. Let us look at the type of jobs being offered in Web3.
What Types of Crypto Jobs Are There?
There are several types of crypto jobs available in the market and offer a wide range of roles. They include
| | |
| --- | --- |
| Jobs | Details |
| Software Developers | Software developers are responsible for creating the code for blockchain networks, decentralized protocols, crypto applications, and more. |
| Product Managers | Product managers are essential to crypto companies as they are responsible for coordinating with developers and engineers to take a product to market, managing product roadmaps, crafting go-to-market strategies, etc. |
| Web Designer | Crypto web designers create the user interface (UI) and user experience (UX) for crypto protocols and platforms. |
| Community Managers | They are essential in nurturing and growing online communities on platforms such as Telegram, Twitter, and Reddit for decentralized protocols and applications. They moderate discussions in online forums and organize community events |
| Business Developers | They work to identify and pursue new business opportunities, manage partnerships, and craft strategic business plans for crypto companies |
| Content Marketers | They assist to spread the word about crypto companies through blog posts, articles, and social media |
Ways to Secure a Job in Cryptocurrency
While there are still a few hurdles to overcome before we reach a point where the digital economy is brimming with opportunities, the Web3 space is expected to evolve gradually and with minimum effort.
Similar to how the internet emerged gradually in the early 90s, Web3's growth is most likely to be transitional, offering more innovative jobs as its foundational technologies progress. Having said that, here are several ways you can become immersed in the crypto world as a career.
Become an Intern
If you are a student at any level and looking to get experience in a certain field, being an intern is considered the best option.
You can intern at a crypto exchange or any other crypto-related company while still studying at university. An internship is useful for you to learn from peers, build confidence, become innovative and stay abreast of changes in the Web3 space.
Become an Early Adopter
Becoming an early adopter is easy, but it's not without risks. You will have to invest time, capital, and focus to stay up to date in crypto. Experimenting with new decentralized protocols is costly and isn't without a high degree of risk.
For instance, projects like Yearn need you to be plugged in, so you are available to mint and farm tokens when they drop. This needs you to set aside time and also calls for sharp focus. Other times you may need to part with money to transact on decentralized protocols that may never promise a token distribution to users.
Early adopters are usually the best people to hire in crypto since they are active in Discord and other communities. Most crypto founders want people who believe in the potential of Web3 and the vision of their organizations.
More important is the fact that early adopters are already contributing to projects, and this often makes them better candidates than employees solely looking for a paycheck. Therefore, supporting a crypto project you believe in early on puts you in a better position to land a job in the organization behind the project.
Join a DAO
You can join a decentralized autonomous organization (DAO) to form connections and learn how they work. Social DAOs usually form communities around exclusivity, events, and community activities and are perhaps the best for career networking.
Also, if you are knowledgeable and passionate about a particular project or protocol, you can join the DAO and gain experience while building your reputation.
Most DAOs, including Rarible, Sushi, Yearn, and others, have various forums for a range of individuals. Showing your value early on to a DAO by contributing to a protocol is a sure way to develop experience and get rewarded by the DAO for your efforts.
Stay Active on Crypto Twitter
Twitter is important in Web3 as many ideas are shared on its messaging platform. As a crypto enthusiast, Twitter can serve as your mouthpiece and offer you visibility in the crypto space.
To stay active on Twitter, you should contribute to trending topics, post threads on specific topics, and hold or join Twitter spaces on topics that interest you. You will be surprised how many companies use CryptoTwitter to scour and approach potential employees. Also, most crypto companies advertise remote jobs on Twitter.
FAQs
What Skills Do I Need for Web3?
To land a job in Web3, you should have an interest in crypto, NFTs, or the metaverse. You must be articulate, and your transferable skills should be excellent. You should be active on Discord, Telegram, Twitter, and other crypto social communities. Having a genuine desire to engage with other crypto community members is a bonus. 
Is Web3 only Ethereum?
Similar to previous versions of the internet, there is no single creator of Web3. Web3 is a collaboration of different individuals and organizations leveraging decentralized networks like Bitcoin and Ethereum to build on top of each other. 
Is Web3 just Crypto?
Web3 has come to envision a new, better, and democratic internet. At its core, Web3 uses blockchain technology, digital currencies, and NFTs to give users more control over their private information. However, the scope is not only limited to cryptocurrencies. Other technologies, like artificial intelligence (AI) and virtual reality (VR), will also have a role to play.