Play to Earn Crypto Games: How to Pick the Right One for You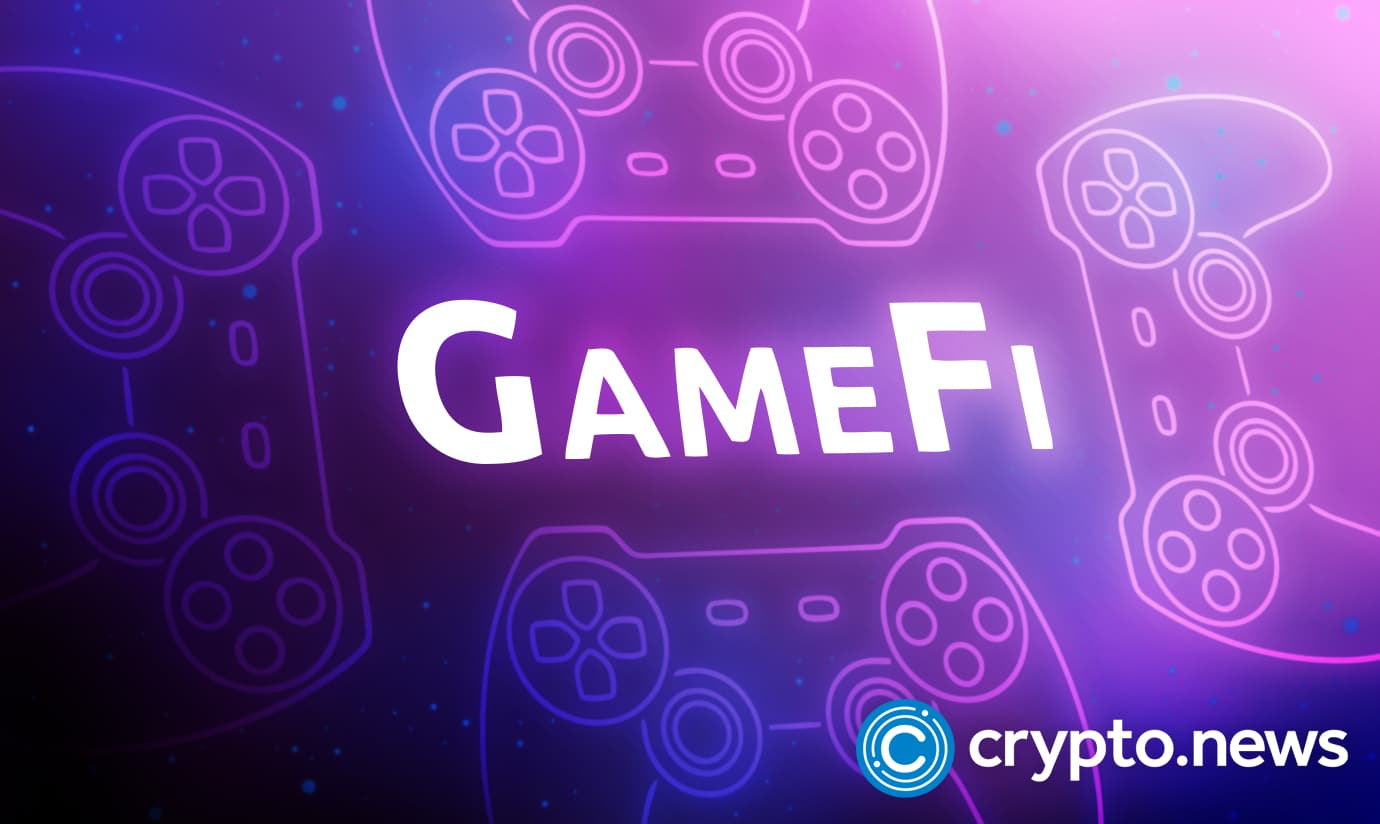 P2E helps you make money while playing. It's not just game developers and distributors making billions of dollars yearly. A new generation of games that leverage blockchain, cryptocurrency, and non-fungible tokens (NFTs) enables players to earn money as they play. Read on to learn more about this exciting trend in the gaming industry.
Play to Earn (P2E)
Play-to-earn (P2E) is a new feature of blockchain-based games that reward players with digital assets such as cryptocurrency or NFTs for in-game achievements. These rewards can be stored in digital wallets or traded on online marketplaces for other virtual assets or fiat currency.
The Role of P2E
The P2E concept is turning the $300 billion gaming industry on its head, allowing gaming enthusiasts to combine fun with a purpose.
But like any new-fangled idea, P2E games can be tricky to navigate. So many projects and titles cropping up daily that you may be overwhelmed by the sheer number of choices.
P2E games are based on skill and understanding. For this reason, you need to be careful, and you ought to pick your games with consideration. Additionally, not all games are created equal. Some developers put their hearts and souls into their projects, while others are nothing more than cheap ripoffs of more popular games.
This short article will give a few pointers on selecting the most suitable P2E games to ensure an enjoyable and rewarding experience.
Choosing the Right P2E Games
Here are the key considerations that will help you pick the suitable P2E game for yourself:
Identify Your Interest
Your interest should be an essential thing to consider when picking your perfect P2E game. Some people love massive multiplayer role-playing games (MMRPG). Others prefer puzzles and party games, while others may want sports simulators. Make sure to pick a genre that tickles your fancy.
Confirm Your Budget
Once you have identified the type of game you are interested in, you need to figure out how much you are willing to spend on the game.
Most P2Es need an initial investment of some kind. You would be required to acquire the game's native cryptocurrency or an NFT. For instance, to play Silks, a P2E game based on real-world horse racing, you will need to acquire a Silk Genesis Avatar NFT, most of which are priced at around $400 apiece. Do you have this budget?
Other games do not require an initial purchase to play. However, you will eventually be required to pay to access premium play-to-earn assets or features. An excellent example of these "free-to-play-to-earn" games is God's Unchained. The game requires no purchases to be made but instead gifts you a free set of cards with which, if you are skillful and lucky enough, you can make money off the game with zero starting cost.
Check the Number of Games Within Your Budget and Interest
After identifying the genre you are interested in and deciding how much you are willing to spend, the next step is to check out how many P2E games fall within those parameters.
You may find that there are very few games within your budget or that there are a plethora of titles in your favorite genres.
A wider variety of games means a greater chance of finding the right fit for you, while a smaller selection means that you could end up playing a game you did not want.
Make a small list of games you might find interesting from the choices available.
Find Out What Others Are Saying About the Game
Upon making your shortlist, do a little research. Go to the games' official websites; read their whitepapers and roadmaps; learn about the people behind the projects. Most importantly, go to social media platforms and key in the names of the games on your list. See what people are saying about them.
Good P2E games often have great online community support, while bad games are rightly vilified. However, be careful; some P2E projects might use bots to drive up positive engagement on their social media.
Pick the games with the most positive and organic reputations from your initial list.
How Accessible Is the Game?
Another consideration you will have to make when picking the right P2E game is accessibility. Some games are only available on the PC, while others are made specifically for mobile devices.
In the same way, some people prefer playing games on their phones while others prefer playing on their computers. Your game choice will ultimately depend on the device you are most comfortable playing on.
Also, while some games may be available on both PC and mobile, one version may be clunkier or offer fewer features. All these must be considered.
Consider the Difficulty of Gameplay
Some P2E games are simple, while others are unnecessarily complex. To find the right game for you, you must consider how easy or difficult it is to play.
Many P2E platforms either have a playable demo you can try for free or a detailed guide on how to play the game. Use them to ascertain how well you can play the game. Remember, the better you can play, the more you stand to earn.
Remember What You Want to Get Out of the Game
Each game offers unique benefits. Most P2E games award in-game cryptocurrency and NFTs, which can be traded or sold on exchange markets or to other players. Other games also allow players to earn big-name cryptos such as Bitcoin and Ethereum.
Some games require you to complete simple tasks and activities to earn NFTs, while others necessitate a substantial financial commitment. Therefore, before signing up for a P2E platform, you must understand how to earn gameplay rewards. Also, know how long it takes and what you must do to earn them.
How Easy Is It to Convert Your In-Game Rewards Into Fiat?
Last but not least, even though many P2E games are built on well-known blockchains like Ethereum and Polygon, the procedure for converting in-game rewards into hard cash might not be straightforward.
Also, it may take some time to sell NFTs, and the value of in-game tokens may be prone to volatility.
Do your homework to find out how quickly you can turn your in-game crypto into fiat before you commit your time to play a game. Learning how to convert in-game digital assets can be useful in determining whether a game is a good fit for your objectives.
Final Thoughts
P2E games blend entertainment and profit, but many also require time, effort, and money that may not pay off immediately. Therefore, you will need patience and commitment before enjoying the fruits of your labor.
But if you follow the steps above and get a game right for you, you will become heavily invested in the gaming experience. And the more you enjoy a game, the better you will probably become at it, greatly increasing your earning potential.
Frequently Asked Questions
Is Play-to-Earn legit?
Yes, Play-to-Earn games are for real. Several games pay people for playing them, and the number is growing daily with the introduction of blockchain technology in the industry. However, these games aren't quite popular in the gaming world, as gamers believe that those who earn the largest sums in the industry spend quite the amount themselves. 
What are Play-to-Earn Games?
A play-to-earn game is where players earn money by performing actions in the game instead of winning or losing money for real. Players often refer to these types of games as "gambling" games because they use gambling mechanics such as wagering points, jackpots, and other similar mechanisms. These games are popular among millennials who grew up during the Internet boom when people were familiar with gambling sites like Party Poker and GSN Casino.
Which is the Most Popular P2E Game?
Among the biggest trends in the P2E game niche in 2022 include Axie Infinity, God's Unchained, Decentraland, Sandbox, Alien Worlds, Star Atlas, and My DeFi Pet.
Are P2E Games Profitable?
According to recent reports, players in the P2E gaming world have a slightly less than 50% winning rate, with a possibility to earn about $5 per hour. Top NFT gamers can make about $600 per week, while amateur gamers can earn an average of $50 at the given time.
Are there any Free P2E Games?
Yes, some play-to-earn games are free to play, and you can earn money from them. However, several gamers complain that it is quite a mountain to climb for you to achieve anything without spending money, which they believe boosts their chances.