Cutting through the Hype: Is Facebook really at Risk of Being Toppled by Blockchain Technology?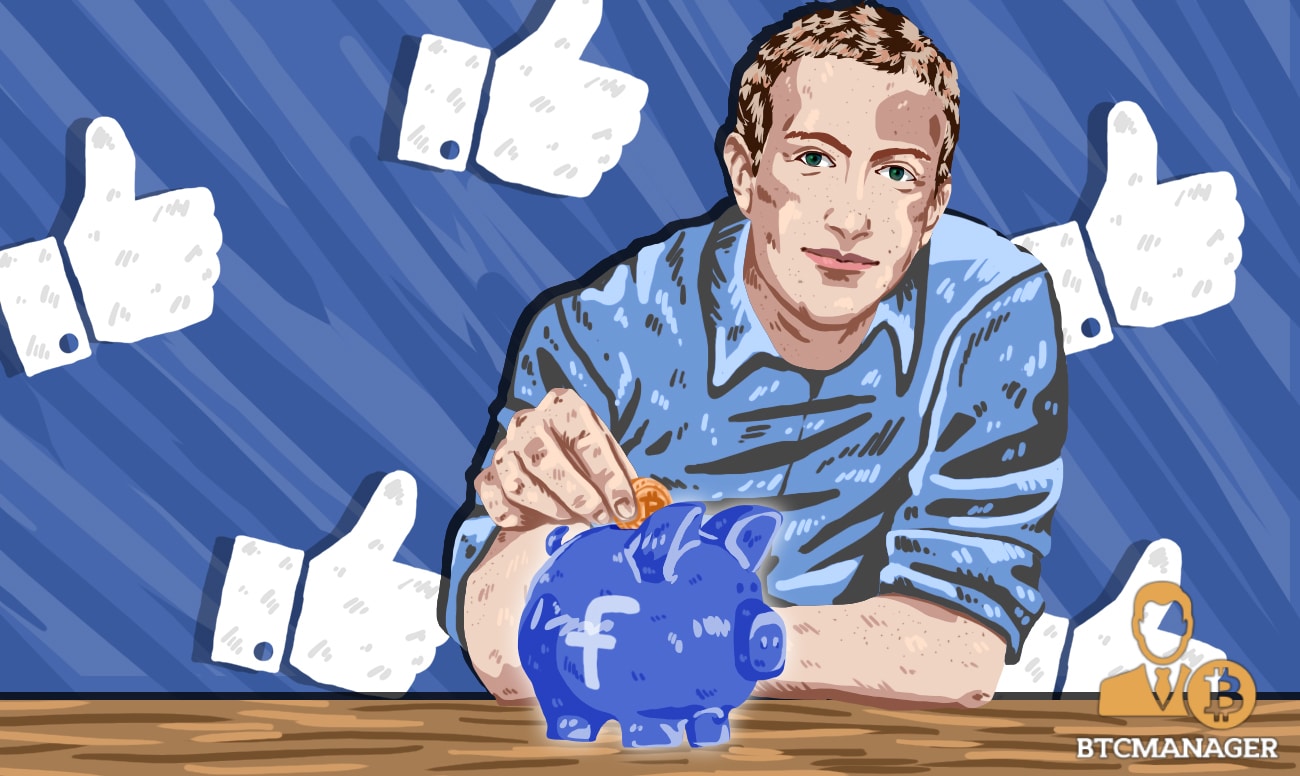 In the past ten years, Facebook has grown from a mere social media platform to one of the biggest internet companies the world has ever seen. With its recent acquisitions of Instagram and WhatsApp, it has comfortably positioned itself in the minds of over two billion people. The company is also a significant player in the advertising and virtual reality industries. Earlier this year, Facebook even announced that it had tasked a small group of employees to explore blockchain technology and how best to implement it within the company's ecosystem.
Led by former PayPal President David Marcus, Facebook's blockchain team has gradually added members over the past few months. In September 2018, CNBC found job listings indicating that the team was working on a blockchain application involving artificial intelligence (AI).
The report also speculated that Facebook may be considering "new financial services and new ways to share information." Ultimately, however, it is unlikely that any real-world application of blockchain at Facebook will make it to the public anytime soon.
Does Blockchain Threaten Facebook?
Facebook's own efforts aside though, the cryptocurrency and blockchain industries are already poised to compete with the company's suite of products. On the social media front, decentralized platforms like Steemit, DTube, and Dmunity are starting to gain ground.
These alternatives have managed to not only democratize and reward content but also safeguard user identity from potential misuse. In terms of online peer-to-peer payments, most cryptocurrencies can already be used as viable alternatives to Facebook's current offerings.
Facebook has essentially nailed the business and monetization parts of running a social media platform. While it started out as a small and exclusive website for college students, its primary focus these days is to come up with more efficient ways of driving user engagement and deliver advertisements. While this approach is undoubtedly beneficial to the company's investors, the users are often the ones to be negatively impacted. A study by The Harvard Business Review showed that "the more people used Facebook, the worse they felt."
With most Facebook users spending around an hour within the company's ecosystem every single day, there is a vast segment waiting to be disrupted. As a result, the decentralization of social media has become a somewhat popular subject in the blockchain industry. Without a single, centralized entity trying to maximize its profit and bottom line, such platforms can work towards building a positive user environment.
To realize this goal of decentralization, a group of developers decided to launch a blockchain-based social network named Steemit in 2016. The platform is built around a crypto economy and the Steem blockchain that allows users to earn digital tokens for their posts, comments, and other content. Unlike Facebook, which is focused on generating revenue from advertisements, Steem's philosophy is that "no individual user should be expected to pay for anything, but instead should be paid for everything they do that brings value to Steem."
Digital token rewards are not the only reason why Steemit is often heralded as being superior to Facebook. Since the platform is decentralized and based on blockchain technology, it shares many of the advantages offered by cryptocurrency, including security, immutability and most importantly, censorship resistance. This is especially relevant now that mainstream social media platforms have a rather controversial history of alleged political alignment and data-related scandals.
Dmunity is another promising decentralized social media network. Built on top of the Ethereum blockchain, it aims to make users responsible for the platform's content curation. By integrating an economy, the Dmunity team is looking to eliminate the problem of ad pollution and irrelevant content. When asked if Dmunity is ready to compete with mainstream platforms, the team responded:
"We're never going to replace platforms like Reddit, but this new kind of social media will definitely have its place and its own market. We're definitely going to be a strong alternative to traditional social media platforms."
While Dmunity and Steemit are not precisely Facebook clones, all the hard work of setting up their decentralized infrastructure has already been done. Since most community blockchain projects are open-source, almost anyone can fork these platforms.
How Facebook Can Thrive with blockchain
Facebook already offers peer-to-peer payments through its Messenger and WhatsApp mobile apps. This is perhaps the company's most direct path of entry into cryptocurrency and blockchain simultaneously. Unlike new players in the field, it already has access to over a billion users and can quickly introduce a native currency for users to either earn through activities or send to each other.
Chat application Kik followed this strategy with its KIN digital token that raised close to $100 million through its ICO earlier in 2018.
Such a move would allow Facebook not only to boost adoption of its payments infrastructure, but also compete with the likes of PayPal and Venmo. While the latter can charge up to three percent per transaction, cryptocurrency-based transactions can be much cheaper.
The only problem is that most current blockchains would not be able to handle the sheer transactional volume of one billion users.
Can Facebook bring blockchains to scale? Please let us know in the comments section below.