Meme Coins You Should Pay Attention To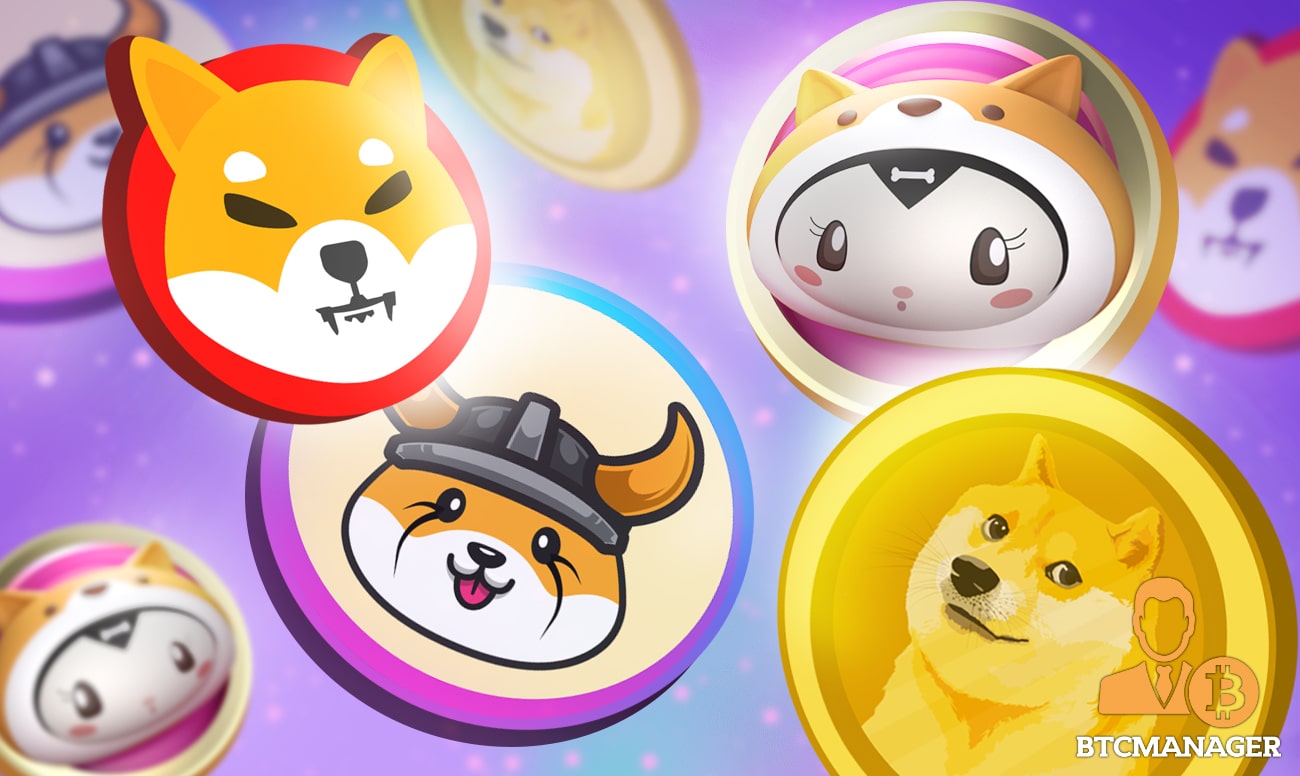 Memecoins have gained popularity after receiving public support from Elon Musk. The surge in Dogecoin prices following Musk's tweets has led to widespread speculation. In this article, we'll explore what meme coins are and discuss whether they are a good investment opportunity.
What Is a Meme Coin?
A meme coin is a cryptocurrency that is based on internet memes, influencers, social communities, and in some cases, current events.
The genesis of meme coins can be traced to the creation of the original meme coin, Dogecoin. Dogecoin (DOGE) was founded in 2013 by a duo of software developers, who intended for the cryptocurrency to be a joke, hence using the Shiba Inu dog as the cryptocurrency's logo.
Dogecoin was envisioned as a "fun and friendly internet currency" that would appeal to core Bitcoin supporters, mocking the wild speculation in crypto markets at the time.
Surprisingly, the joke caught on and attracted a unique online following that found it amusing and decided to invest in the digital currency. The digital currency became popular among Reddit users, who used it for online tipping and supporting causes they believed in.
Another factor in Dogecoin's early following was the use of Dogetipbot, a cryptocurrency transaction service that allowed users to transfer DOGE to other users via their Reddit comments. This meme currency bot was used extensively by Reddit and Twitch users.
However, it wasn't until 2021, that Dogecoin would become a household name following a series of tweets by Elon Musk supporting the digital currency. That and further speculation from investors resulted in the cryptocurrency peaking at 0.6364 in August 2021, which represented an over 5,000% price increase from the start of January 2021.
Dogecoin's popularity had a stimulating effect on other meme coins, which also began to attract investors' attention. Consequently, meme coins began pushing themselves to the crypto space's forefront.
Currently, according to data from CoinMarketCap, there are over 300 meme coins with a combined market capitalization of an astonishing $16+ billion.
Crypto is money – let`s use it!
You can use CryptoWallet to buy, sell, and trade crypto.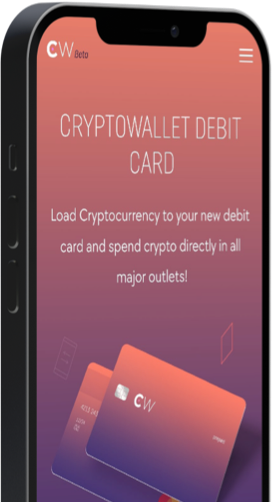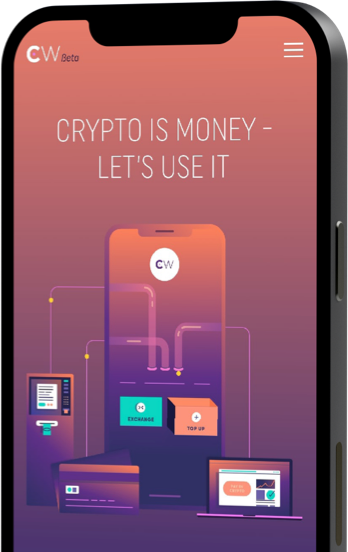 Sign up today
Why Are Meme Coins a Thing?
Meme coins have become a thing for several reasons. To begin with, a large number of young, first-time investors find the prospect of investing in meme coins appealing. To them, investing in a meme coin is part of a new internet trend that seems to be potentially lucrative.
With meme coin supporters often touting the high returns and the growing community of followers, it's no wonder many newbies are attracted to adding them to their portfolios. Celebrities like Elon Musk have also helped to portray meme coins in a positive light.
Secondly, people love memes. Dogecoin was successful in its early years because it was considered a "joke" coin, a fun version of Bitcoin and other digital currencies. While it has maintained this angle, it has also become somewhat of a serious investment to a section of crypto investors.
Fear of missing out (FOMO) has also contributed to the popularity of meme coins. When Dogecoin rallied after Elon Musk's tweets, several meme coins came out of the woodwork looking to get a slice of the meme coin market action. Many of these were close clones of Dogecoin with minor adjustments to their code, but all promised to be the next Dogecoin.
One such coin was Shiba Inu (SHIBA), which was promoted as the "Dogecoin killer," attracting scores of retail investors, who felt they had missed out on the DOGE rally and wanted to maximize their gains by buying into this new meme coin.
While they were some short-term gains at the beginning, SHIBA lost a substantial amount of its value by the end of 2021. The same trend was replicated by other meme coins when the crypto bull market cooled off.
Top Meme Cryptocurrencies
Dogecoin
Dogecoin (DOGE) is an open-source cryptocurrency based on a fork of the Litecoin code. Dogecoin's founders felt that a meme coin had a greater chance at mainstream acceptance than bitcoin, which was at the time still in its nascent stage.
Dogecoin, like Bitcoin, uses a proof of work consensus mechanism to validate transactions and reward miners with newly minted Dogecoins. Digital currency can be used for payments but lacks any real-world utility. Instead, it derives most of its value from speculation and support from a segment of crypto aficionados.
Moreover, Dogecoin has no hard cap on the number of coins being released into circulation, which makes it infinitely inflationary.
Shiba Inu
Shiba Inu (SHIB) is a meme token designed as an ERC20-based alternative to the popular meme coin, Dogecoin. The cryptocurrency is touted as the ultimate "Dogecoin Killer" and is governed by an active community commonly known as the Shib Army. Shiba Inu was founded in 2020 by an anonymous developer going by the pseudonym "Ryoshi."
Shiba Inu conforms to the ERC-20 standard, which enables it to support decentralized applications and to be incorporated into DeFi protocols. The Shiba Inu community launched its decentralized exchange (DEX) known as ShibaSwap. The DEX enables users to buy and trade SHIB tokens, provide liquidity, stake, and swap tokens to earn incentives through the DEX reward scheme.
ShibSwap supports LEASH and BONE tokens. LEASH offers returns to liquidity providers on the DEX, while BONE is a governance token that allows users to vote on upcoming proposals on the Doggy DAO.
The Shiba Inu ecosystem also supports the Shiba Inu Incubator, which supports ideas and concepts from the community. The Shiba Inu Rescue Association allows users to donate towards the rescue of stray dogs.
PEPE
Pepe coin (PEPE), a cryptocurrency inspired by the widely popular Pepe the Frog meme, was launched in April 2023 by an anonymous team. Pepe Coin stands out with its colossal maximum supply of 420.69 trillion coins while implementing measures to maintain scarcity by regularly burning tokens.
Operating as an ERC-20 token on the Ethereum blockchain, Pepe coin leverages the secure proof-of-stake (PoS) consensus mechanism. The native token of the Pepe Network, known as PEPE, serves multiple purposes, as it can be used as a souvenir, a gift, or an investment tool.
Pepe coin promises a "no taxes" policy which translates to minimal trading fees. These fees are only applied during periods of high network usage, allowing users to enjoy cost-effective transactions.
According to the project, the token's distribution strategy designates a significant majority of 93.1% for the liquidity pool, ensuring stability. The remaining 6.9% is held by the development team to support future exchanges, community partnerships, and promotional endeavors.
Dogelon Mars
Dogelon Mars (ELON) is a meme coin similar to Dogecoin and Shiba Inu. The ERC-20 token derives its name from a combination of Dogecoin and Elon Musk.
Dogelon Mars was built by a team of anonymous developers and operates both on the Ethereum and Polygon networks. ELON has a total supply of 1 quadrillion tokens. The developers sent 50% of ELON tokens to Vitalik Buterin, the Ethereum founder, to burn them and remove them from circulation. The remaining balance of ELON tokens was placed into liquidity pools.
Baby Doge Coin
Baby Doge Coin (BABYDOGE) is a new meme token modeled by fans of the highly successful Dogecoin and is meant to be a unique addition to the Dog meme series of tokens. BABYDOGE was launched in June 2021 by anonymous developers, who intended for it to impress Dogecoin followers with its adorableness (and clearly to profit from the meme coin frenzy).
BABYDOGE is a BEP-20 token operating on BNB Smart Chain. The meme coin was built with a deflationary mechanism, and the maximum token supply of BABYDOGE is 420 quadrillion tokens.
Should You Buy Meme Coins?
While you can make a profit trading in meme coins, you have to remember that it's no better than gambling. Meme coins have very few practical uses beyond being "joke" currency and being used for speculation.
Compare meme coins like Dogecoin and Shiba Inu to Bitcoin, and you will see the difference. Bitcoin is a disinflationary digital currency with a limited supply, which has established it as "digital gold."
Conversely, investing in meme coins is buying into something that is all hype and lacks real-world applications.
FAQ
Which Are the Best Meme Coins?
Dogecoin (DOGE) is the most popular meme coin. Dogecoin is one of the most promising meme coins out in the market, with many users, an active community, and a total market capitalization of $9.1 billion at the time of writing. This makes it the largest meme cryptocurrency in the crypto market. 
Is Shiba Crypto a Good investment?
The Shiba Inu (SHIB) ecosystem offers an investor several options, including providing liquidity on the ShibaSwap decentralized exchange (DEX), resources and funding for SHIB projects through its in-platform incubator, participation in governance through the BONE tokens as well as SHIB coins being used in DeFi protocols and DApps. Shiba Inu was considered one of the best-performing cryptocurrencies of 2021.
However, that doesn't change the fact that it is a copycat of Dogecoin that jumped on the meme coin bandwagon, with no real-world use cases. If you are going to buy the token, don't invest more than you can afford to lose.
Which Meme Coin is the Next Shiba Inu?
It's impossible to predict which meme coins will outperform their peers to become the next Dogecoin or Shiba Inu (in terms of price performance). If you are planning to gamble in meme coins, keep an eye on the market, including top movers and make sure to study the tokenomics of a coin before making any investments.