Metaverse Real Estate Investing: A Beginner's Guide to Buying Virtual Land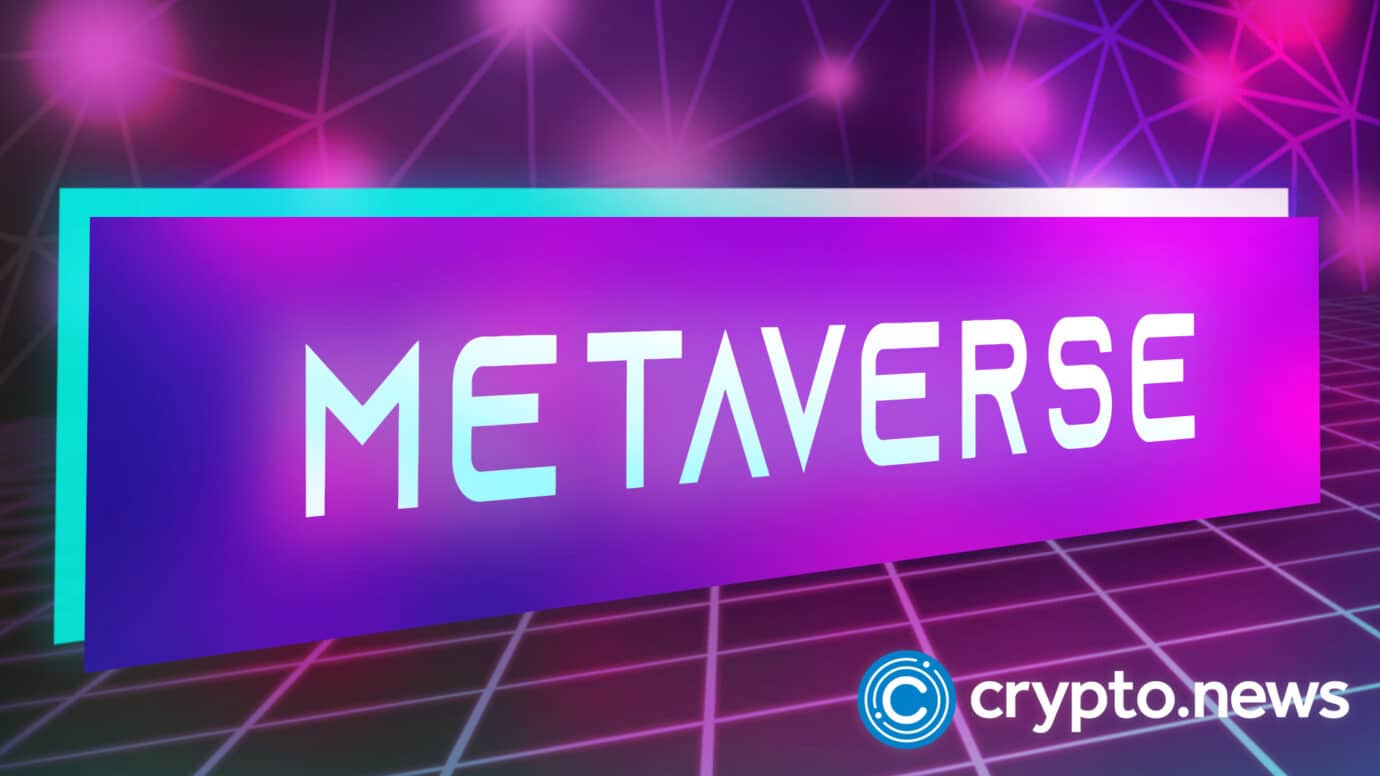 The metaverse, just like cryptocurrencies, has taken the world by storm. And while the idea of buying a piece of virtual land might seem a little odd, some investors have made millions – and continue to make millions – from their virtual land. In this beginner's guide, we take a look at what virtual real estate is, what metaverse real estate investing is, why it's a thing and how you can buy virtual land in the metaverse.
What Is Virtual Real Estate? 
Real estate has always been considered a good investment because it has proven time and again that it has the potential to increase in value over time. It has also been one of the best-performing asset classes in the US and other major economies.
It, therefore, makes sense why virtual real estate has sparked investor interest over the last several months. The rush has driven the cost of space in the metaverse, and it is estimated that by 2026, the virtual real estate industry will be a $5 billion dollar market.
So, what exactly is virtual real estate?
Virtual real estate is digital property that exists in online spaces, also referred to as metaverses or virtual worlds. Digital properties tend to take various forms, with buildings and plots of land being the most common.
Digital land is similar to a physical piece of land that you'd buy in your city. The only difference is – as the name suggests – they exist in online or virtual spaces and are bought using the token of the land. For instance, if you want to purchase land in Decentraland, you will need to have MANA tokens.
Virtual real estate owners can utilize their virtual land as they deem fit as long as it's acceptable where they have made the purchase.
Crypto is money – let`s use it!
You can use CryptoWallet to buy, sell, and trade crypto.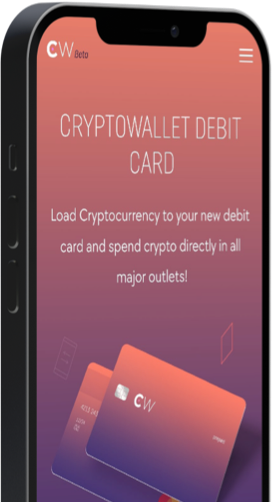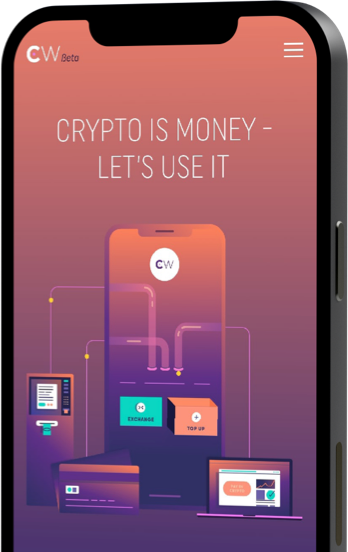 Sign up today
What Is Metaverse Real Estate Investing?
Metaverse real estate investing refers to buying a virtual piece (s) of land on the metaverse using digital currencies. In more refined terms, metaverse real estate investing refers to a non-fungible token (NFT) that represents a piece of virtual real estate registered on the blockchain.
When you purchase land in the metaverse, instead of getting a title deed as you would in the real world, you'd be looking at the blockchain.
While it has become a lot easier to invest in real estate in the metaverse, it's important to consider certain factors.
First, does the virtual real estate you want to invest in have a proper road map? Is the project's white paper solid?
Secondly, consider the team behind the project. Are they well-known developers? Do they have other projects under their belt? Do they have legit profiles?
Third, what traction is the project getting on social platforms such as Discord or Reddit?
Last but not least, it's important that you carry out your own research. While it's easy to sometimes 'go with the crowd' and believe the hype, without proper research, you could end up investing in a digital piece of land that will not give you any return on investment.
Why Is Investing in Metaverse Real Estate a Thing?
Investing in metaverse real estate has become a thing. Why? Because investors have the potential to earn high returns from purchasing digital plots of land in the long term.
Investing in real estate in the metaverse has several benefits besides being able to socialize and play games with friends.
For starters, as an investor, you can rent out your piece of land and get paid rent at the end of every month. Additionally, investors can also rent their piece of land to event organizers who can use the piece of land to host virtual events and pay a fee to the landowner.
In the recent past, we've witnessed various celebrities host various events in the metaverse. For instance, Snoop Dogg got a partnership with The Sandbox to showcase the reconstruction of his mansion. More celebrities have since gone ahead to host virtual concerts in the metaverse.
Secondly, the metaverse, just like physical land, can see its value increase over time. Should you buy land in a prime location and HODL on it, you can in a few years sell it at a higher price and make some substantial profits.
Last but not least, you can develop whatever it is that you want on your piece of land. You could easily construct a generative NFT art gallery and lease it out to artists who want to display their art.
How to Buy Virtual Land in the Metaverse: A Step-by-Step Guide
Now that we know what virtual real estate is, what metaverse real estate investing is and why investing in metaverse real estate is a thing, let's take a look at how to buy virtual land in the metaverse on the Decentraland marketplace and store it in your MetaMask wallet.
MetaMask is a crypto wallet that allows users to access the Web 3 ecosystem of decentralized applications (DApps). For purposes of this guide, we will use the MetaMask browser extension.
Step 1: Visit the Decentraland Marketplace
Before you can purchase or invest in metaverse real estate, you first need to choose a metaverse platform of your choice. Go to the Decentraland marketplace, create your account if you don't have one, or sign in if you have one.
Decentraland is a virtual reality platform powered by the blockchain and where users can not only create and experience but also monetize their content and applications.
Step 2: Set up and download MetaMask
To be able to buy your piece of virtual land, you first need to have a secure crypto wallet that you can use to store your digital land.
To download the MetaMask wallet, visit MetaMask.io and click on 'Download for Chrome,' then select 'Install MetaMask for Chrome. Proceed to create your wallet and note down the 12-word recovery phrase that you can use in the event you forget you forget your password.
Remember to store the recovery phrase in a secure and safe place only known to you.
Step 3: Link your MetaMask wallet to Decentraland
After successfully downloading the MetaMask chrome extension to your browser, proceed to link your MetaMask wallet to Decentraland by selecting the 'Play using wallet' option and choosing 'MetaMask' under the 'Connect your wallet' option. Create or sign up if you already have an account and connect to Decentraland.
Step 4: Choose a plot of LAND
Proceed to browse the various plots of LAND available by clicking on 'Land' on the dashboard. Once you spot your preferred piece of land, click on it to read more information about it and see the price set by the owner in MANA and availability.
Step 5: Buy your LAND
To buy the land, make sure that you have enough MANA in your wallet to cater for the cost as well as ETH to cover the gas fee, and then click on the 'Buy' option.
Since your MetaMask wallet is already connected to your Decentraland account, proceed to purchase the land, which will be sent to your wallet as an NFT upon successful purchase of the plot of land.
Step 6: Confirm your LAND in your MetaMask wallet
Once you get the confirmation that the purchase is complete, go to your MetaMask wallet and confirm receipt of the same under the NFTs tab.
And that's it! That's how you can buy your plot of LAND on Decentraland.
FAQs
Should I Invest in Metaverse Real Estate?
Whether metaverse real estate investing is for you or not is entirely up to you and your investor profile. If you want to add exposure to an entirely new digital asset class to your portfolio, then why not? However, you should be aware of the risky nature of purchasing virtual real estate before making an investment.
What Can I Do With My Real Estate in the Metaverse?
You can lease out your piece of land in the metaverse or rent it out to event organizers who can use it to hold virtual events. Additionally, you can use it to tailor-make customized experiences for your audiences.
Does the Land Location Matter in the Metaverse?
Yes, absolutely! Like in the real world, the location of your virtual real estate can make the difference between making an investment profit and making no money at all.