STEEM DApps Take Center Stage in New York Crypto Exhibition Hosted by Sndbox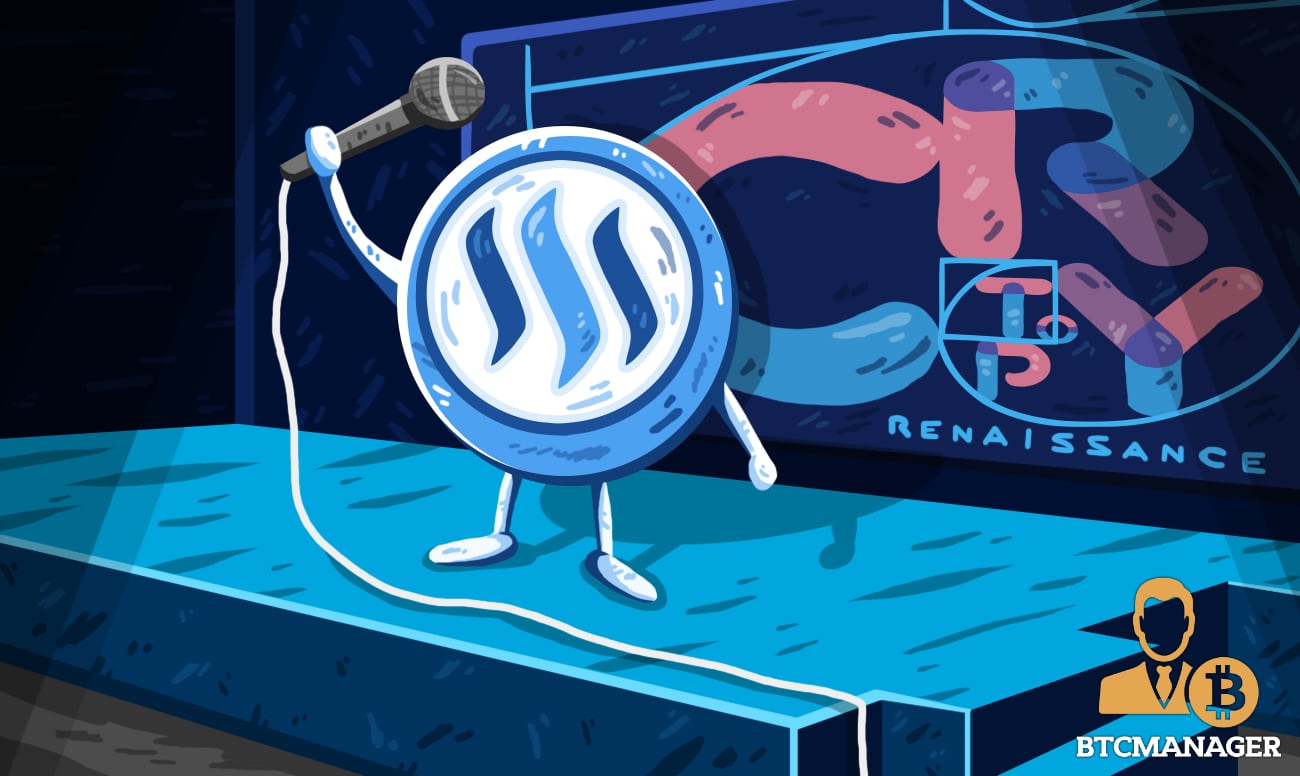 A pioneering exhibition that recently took place in New York may hold the key to envisioning the future of blockchain technology as more than just a framework for cryptocurrencies. Many are convinced that it could operate as a tool for opening entirely new opportunities for everyone from content creators to developers. The Crypto Renaissance, which was hosted by Sandbox between July 20 and August 15, 2018, brought together a range of new projects developed on the STEEM blockchain and showcased their use cases in the context of modern content creation and syndication.
Far and Beyond the World of Finance
More than just bitcoin, its price, and the associated crypto news cycle, blockchain technology also has some far-reaching implications for the creative industry and everyone concerned. This was one of the recurring themes of the exhibition which held at the 100 Bogart Street Gallery. Away from finance, security, data processing and governance, how can creativity and its many business lines benefit from what has been termed the "fifth industrial revolution?"
At "The Crypto Renaissance," it was explained with practical examples that blockchains could fundamentally alter the way we think about writing, art, music, architecture, and design, making it substantially weightier than the niche pursuit it is often presented as in financial publications. A series of projects based on the Steem blockchain came to the fore as early frontrunners in the race to reinvent existing creative industry practice.
The Steem blockchain is about to get a whole lot better. Check out this detailed summary of improvements coming in Steem's next big blockchain upgrade.@SteemNetwork #steemit #blockchain #cryptocurrency #hardforkhttps://t.co/a4BLEASToi

— steemit (@steemit) August 9, 2018
Hosted and conceptualized by the Sndbox cryptocurrency innovator, the exhibition's featured projects were all developed by group members, and they focused on ways of leverage the Steem blockchain to create financing and empowerment architecture for different creative endeavors.
Featured Steem Projects
Featured by BTCManager in January 2018, Steem describes itself as a decentralized cryptocurrency that incentivizes content creation, interaction, and engagement on social applications. Using Steem, content creators and publishers can earn money by creating and sharing a wide variety of content types including blogs, music, photography, video, and live streaming.
At the exhibition, Steemit naturally attracted the most attention as the first social media platform based on a previously theoretical cryptocurrency incentive framework. Designed to operate as a part-news platform, part-Facebook, Steemit enables content creators to earn Steem for publishing content, and all users can be rewarded financially for merely upvoting content.
Another viral project was Steepshot, billed as the blockchain's answer to Instagram, Snapchat, Flickr, and Pinterest. As a bonafide social platform centered on photographs, it enables users to earn Steem for publishing images that other users find interesting or attractive.
Also featured was eSteem, a decentralized blogging application for mobile and desktop platforms where users can earn Steem for publishing and reading articles. In the same space, another project called Busy featured at the exhibition. Designed to incorporate many of Twitter's functions, it empowers users to establish reading lists by their favorite writers, read through them and publish their own articles and thoughts.
Utopian garnered significant attention as a decentralized platform that incentivizes open source projects by using a vote-based reward protocol using Steem. Also operating in a similar space is Fundition, a crowdfunding platform where creators looking for support to develop their innovations can also access funding through Steem donations.
DLive and DTube featured prominently at the exhibition because of the problem they aim to solve, and the surrounding financial and political connotations. DLive is a live streaming service working on the Steem blockchain that pays streamers Steem based on the number of views they achieve. DTube does something similar with video-sharing, aiming squarely and non-subtly at YouTube as the name implies. The primary feature of both platforms is that they are marketed as fully decentralized and hence free of censorship.
At a time when YouTube and other popular video hosting platforms are embroiled in a running battle with creators and streamers over demonetization of sensitive content such as hate speech and conspiracy theories, DLive and DTube offer something of a solution to creators and viewers who see centralized moderation and quality control efforts as malicious censorship.
Next up was Steemhunt, an incentivized product review platform where users discover and share new products as well as vote on other products for a chance to earn crypto sums. Hot on its heels was Tasteem, a decentralized restaurant review platform for diners and food critics to put their skills and passion to work for them to earn cryptocurrency in exchange for insightful or interesting critiques.
For bloggers and webmasters desirous of getting into the token reward ecosystem with their existing sites, Steempress was presented as a shortcut to fully tokenizing a website. Functioning as a WordPress plugin, Steempress can effectively connect and blog to Steem and thus enable writers and site owners to begin earning Steem tokens for posts on their website.
Last but not least was DSound, a decentralized music platform built on an IPFS network billed as the blockchain's answer to Soundcloud. Like Soundcloud, it empowers its users to find and listen to music, as well as upload their own. Unlike Soundcloud, however, it features a fully tokenized reward process powered by Steem. Music producers and artists on DSound can thus receive Steem payments for their work directly and instantly, without having to go through any centralized middleman.
Those in attendance were treated to full demonstrations of the capacity of these systems, all of which are already fully operational. Thus far, it is difficult to tell whether Steem will succeed in its mission to help the global creative industry to find a workable business model independent on ads.