What Are CityCoins & How Do They Work?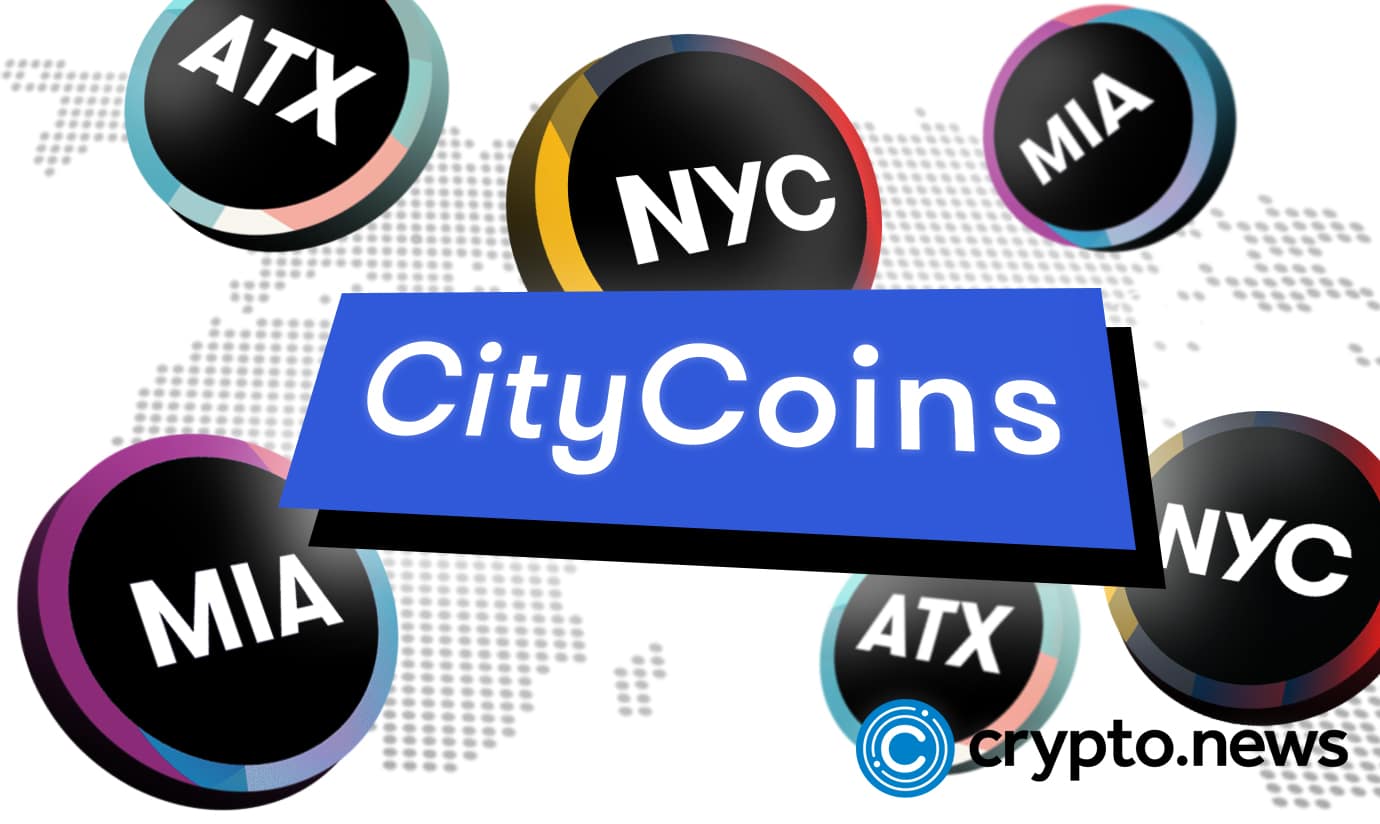 New crypto projects are constantly emerging, and most people are struggling to keep up with each and every one of them. CityCoins is an interesting project that probably shouldn't escape your notice. Read on to learn about CityCoins and its adoption in Miami and New York.
What Is CityCoins? 
CityCoins is a crypto project that enables people to earn revenue while supporting their city and growing its treasury.
The project is built on Stacks, an open-source blockchain network that connects to Bitcoin, allowing projects to build decentralized applications (DApps), deploy smart contracts (written in Clarity), and mint non-fungible tokens (NFTs). CityCoins Inc. is the company behind this project. The company has built CityCoins with support from the Stacks community, Freehold, Z1, and Syvita Guild.
MiamiCoin (MIA) is the first CityCoin created by the project's community. The coin went live in August 2021, followed by NYCCoin (NYC), which went live in November 2021. The mayors of both cities are backing the cryptocurrencies. CityCoins also has a third cryptocurrency, ATX, for the city of Austin in Texas.
Crypto is money – let`s use it!
You can use CryptoWallet to buy, sell, and trade crypto.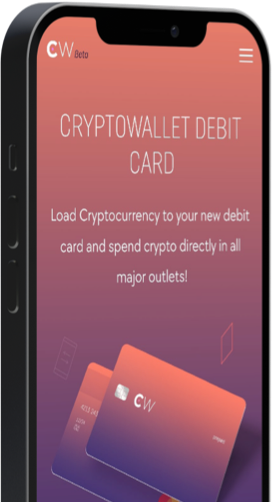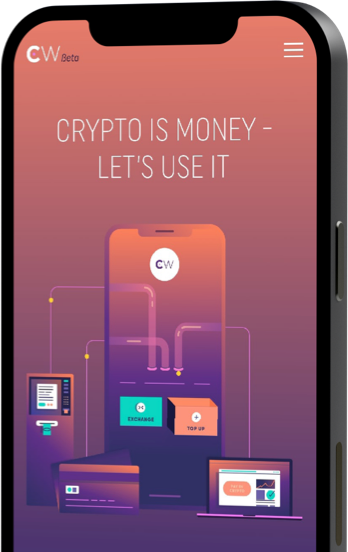 Sign up today
How Does CityCoins Work?
CityCoins holders can numerous things with their coins. They can mine, stack, hold, borrow, lend, and program them. Below, we will discuss mining, stacking, and how to create CityCoins.
How to Create CityCoins
Typically, crypto projects create their own coins and then avail them to the community. However, CityCoins is different because it uses a community-driven approach, where members can vote on the next city to get a CityCoin.
Mayors of cities may also ask the community to mint them a CityCoin. For instance, New York City's Mayor Brian Adams asked for a CityCoin for his city. The community responded by activating NYCCoin mining.
Once the next city is chosen, anyone can deploy a smart contract for the new CityCoin on the Stacks blockchain's mainnet. Nevertheless, you need coding skills to create CityCoins.
Here's the step-by-step process:
Get a Stacks wallet. Hiro wallet and Xverse are two of the most recommended Stacks wallets. Hiro is available via Chrome and Firefox web browsers and desktop, while Xverse is only accessible through an Android and iOS app. So, you may want to use Hiro.
Buy STX tokens to pay transaction fees. STX, the native token of Stacks, is available on several crypto exchanges, such as Binance, KuCoin, Coinbase, Gate.io, Liquid, and Coinlist Pro.
Next, visit minecitycoins.com and connect your Stacks wallet.
Deploy the smart contract. The smart contract will be initialized after deployment, and 20 unique wallet addresses can send a transaction to the smart contract to activate the CityCoin. After 24 hours, anyone can mine the CityCoin, bringing it into existence.
How to Mine CityCoins
CityCoin miners compete to propose a block and earn a block reward by sending STX into a smart contract in a particular block. A verifiable random function (VRF), weighted by the total STX tokens spent, randomly selects a winner. Participants can only mine once for every block.
STX tokens spent during mining cannot be reverted. Instead, 30% of the tokens go to the city wallet, while 70% are distributed as rewards to stackers. The more STX tokens a miner spends, the higher their chances of winning a block reward.
CityCoins are minted when the winning miners claim their block reward. As per the token emission schedule, the block reward starts at 250,000 CityCoins per block. This reward will be halved every four years over the next 20 years.
Mining entails sending a bid per block. The bid is locked in when the transaction is confirmed. Miners can also mine several blocks in one transaction by submitting the total bid for all the blocks. People interested in mining CityCoins can participate on minecitycoins.com or Syvita Mining.
How to Stack CityCoins
Stacking, which is somewhat similar to crypto staking, involves locking up your CityCoins in a smart contract for a preferred duration. What this means is that you can choose the number of reward cycles you want to take part in. Stackers get rewards in STX, which they can stack further to earn rewards in BTC. Besides mining, Syvita Mining and minecitycoins.com also permit stacking.
Participants can claim their STX rewards and unlocked CityCoins at the end of every cycle. The stacking reward is proportional to the amount stacked against the full amount of stacked CityCoins in a particular reward cycle. Each cycle is about two weeks long.
CityCoins in Miami and New York: MiamiCoin & NYCCoin
By mining MIA and NYCCoin, residents can help their cities obtain a regular stream of revenue since 30% of the STX tokens miners spend go to the respective cities' wallets.
Cities can claim the funds in these wallets and convert the STX to USD if desired. They can then use the revenue to fund various projects in the city. On the other hand, miners profit by earning block rewards, while city residents can stack MIA and NYCCoin to earn STX rewards.
In less than three months after MiamiCoin went live, miners contributed about $20 million worth of STX tokens. This indicates that CityCoins could provide cities with additional revenue, especially with the support of a large community.
MIA and NYCCoin are programmable via smart contracts. That means that someone can give them extra utility by building applications that use CityCooins. Hence, the possibilities of what one can do with CityCoins are almost endless.
What Is Stacks? The Home of CityCoins
Smart contracts are an integral part of the CityCoins project. They are enabled by Stacks, a protocol that enables smart contracts that run adjacent to the Bitcoin network thanks to the coding language Clarity. The protocol is built on top of the Bitcoin blockchain.
Muneeb Ali and Ryan Shea founded Stacks in 2013. The project was previously known as Blockstack. The layer-1 blockchain platform originally received funding from Winklevoss Capital, Y Combinator, and Digital Currency Group. The company behind Stacks is Hiro Systems PBC, initially called Blockstack PBC.
Stacks gives the Bitcoin network extra functionalities by connecting to it through the Proof-of-Transfer (PoX) consensus mechanism. This means that Stacks miners transfer Bitcoin to earn new STX tokens.
FAQs
How Much is MiamiCoin Worth?
As of September 22, 2022, MiamiCoin's price was $0.0005051. It had declined by about 99.12% from its all-time high of $0.058, recorded on August 27, 2021.
How Much is NYCCoin Worth?
As of September 22, 2022, NYCCoin was worth $0.000375. This was a ~94.66% drop from its all-time high of $0.006849, registered on March 3, 2022.
What Blockchain is MiamiCoin on?
MiamiCoin (MIA) is built on Stacks, an open-source blockchain protocol that uses Bitcoin as its base layer.
Will MiamiCoin go to Coinbase?
MiamiCoin currently only trades on Okcoin. It will only trade on Coinbase if the exchange decides to list it.
How Do I Buy $MIA?
You can buy $MIA on the crypto exchange Okcoin.
How Many MiamiCoins Are in Circulation?
MiamiCoin has a circulating supply of 5.8 billion, according to the self-reported data on Coinmarketcap.
How Do You Buy a CityCoin?
You can buy MiamiCoin and NYCCoin on Okcoin. 
How Do You Invest in CityCoins?
You can invest in Citycoins by buying and holding MiamiCoin and NYCCoin with the goal of selling them in the future if prices increase. You can also invest in these coins by mining or stacking them in exchange for rewards. 
How Do You Mine MIA?
Get the web or desktop Hiro wallet. Next, buy STX tokens and transfer them to the Hiro wallet. Then, visit minecitycoins.com or syvitamining.com. Connect your Hiro wallet to the platform. Next, choose how many blocks you want to mine and the amount of STX tokens to bid per block. Finally, submit the transaction, then verify it with your Hiro wallet.