What are generative art NFTs and should you invest in them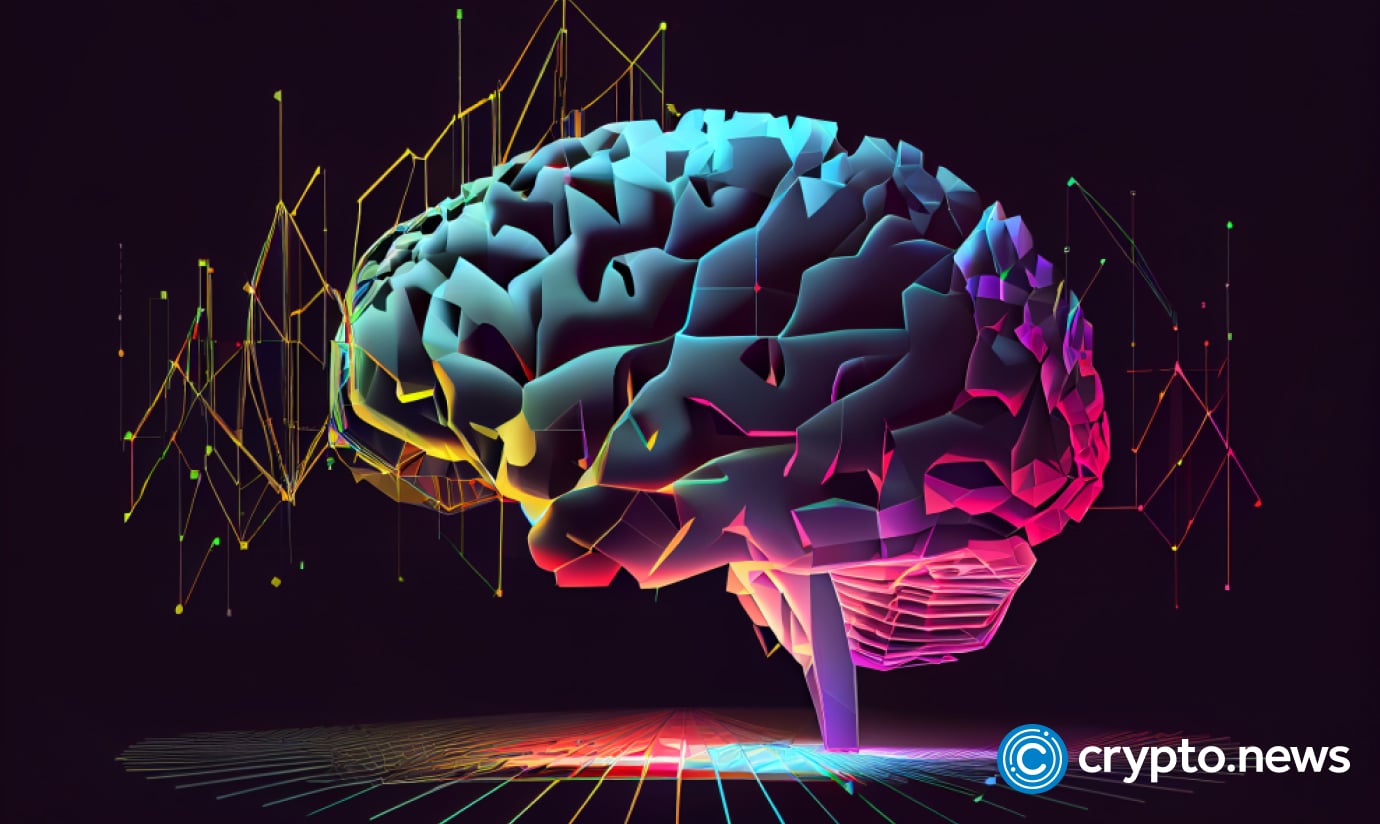 Generative art NFTs have emerged as a popular sub-sector within the crypto art space, with artworks selling for hundreds of thousands of dollars.
Read on to learn more generative art NFTs to help you decide whether they should be in your crypto art collection.
What is generative art
The term generative art is used a lot in the NFT market, but not everyone is clear on what it actually means.
Generative art describes art that has been created using a machine that has the ability to randomly produce colors, patterns, and shapes that are organized into an artistically pleasing piece of digital artwork.
In simpler terms, generative art can be perceived as a joint effort between an autonomous system and an actual artist.
Generative artists utilize code, algorithms, and a set of rules to develop a process that a computer program can follow on their behalf to generate new pieces of art. It's, therefore, not uncommon to find the terms algorithmic art and generative art being used interchangeably.
While the process of creating generative art might appear methodical and predictable, it's nothing close to that. Generative art often utilizes artificial intelligence (AI) to create artworks using the initial set of instructions given by the artists to generate art autonomously. That is to say, the computer program gets influenced by the artists but operates on its own generative process that produces original artworks that might end up surprising the artist themselves.
Additionally, three elements feature in generative art – randomness, algorithms, and geometry. Without randomness, the outcome of a piece of generative art would be decided in advance by the artist. Incorporating algorithms in generative art helps to create fantastic art, while geometry can help provide beautiful visual effects.
What are generative art NFTs
Generative art NFTs are created via a smart contract and stored on-chain as an NFT.
NFT sales skyrocketed and reached $25 billion in 2021 alone. This was more than a 21,000% increase in sales compared to the previous year. Today, NFTs allow people to own a piece of generative art while allowing artists to create works of generative art using smart contracts.
Moreover, AI-powered art has slowly started to grab the attention of NFT collectors and art enthusiasts, which could boost the generative art market.
Generative art is created by running a machine algorithm, whether developed as an NFT or not. However, minting a generative art NFT helps add a unique level to the piece of art that would have otherwise not been achieved.
Artists can mint generative art NFTs by adding code to the art, such as gas price, wallet ID, or transaction ID. While most NFTs have been original creations by people, the incipient AI-generative NFTs accentuate the potential for artists to collaborate with machines and generate unique art pieces.
What software is used to create this kind of art
NFT art generators are digital platforms that allow users to create artwork that can be acquired and used as NFTs. This allows users to leverage their creativity and own a digital asset that can be bought, sold, and traded using cryptocurrency.
Some of the best generative NFT software are:
NightCafe Generator
NightCafe AI Art Generator is a creative wizard that'll bring your imagination to life in just a few clicks. It's a powerhouse of creativity that can transform simple text prompts into mind-blowing visual masterpieces using machine learning algorithms. 
But it doesn't stop there – you can also upload your images and let NightCafe AI use "neural-style transfer" to create AI-generated art that leaves you speechless.
And you're in the driver's seat – you get to choose the style of the final output. With VQGAN and CLIP, two powerful machine learning algorithms working together, your final product will genuinely reflect your prompt and be a breathtaking work of art.
And the best part? With high-powered GPUs, NightCafe AI makes the rendering process lightning-fast.
Fotor
Want to create jaw-dropping NFT art with minimum effort? Then the Fotor AI art generator is your new best friend. 
With its advanced AI tools, you can make digital art that looks like it took hours to make in just a few clicks. And the best part? Fotor is as user-friendly as it gets, with a learning curve that's flatter than the earth.
Like NightCafe and a few other top dogs on this list, using the Fotor AI NFT generator is a piece of cake. Just upload an image, select the art style, and voila! You're a digital artist.
With Fotor, you can easily add layers, brush up your artwork and give it your personal touch with a button. And unlike other NFT art apps, Fotor won't make you jump through hoops to create an account. Instead, download and start creating with no strings attached.
GoArt
GoArt is the top NFT creator app for transforming photos into AI-powered masterpieces. 
While it may not excel in generating trippy dreamscapes or impressionistic landscapes, this intelligent software harnesses the power of AI and image classification to convert pictures into real works of art.
Expect nothing short of exceptional results from GoArt, as the app amalgamates time-honored techniques employed by renowned artists to create stunning art pieces.
The app also boasts the ability to export images up to eight megapixels and mint the NFTs you create. However, accessing premium features comes at a cost, necessitating in-app purchases.
Dall-E
Dall-E, an AI NFT image generator developed by OpenAI, stands out from other top NFT generators due to its impressive ability to generate highly detailed images based on text input.
This is hardly surprising given the reputation of OpenAI, the renowned research lab co-founded by Elon Musk and Sam Altman. However, the accuracy of the generated images depends heavily on the exact phrasing of the input.
The Dall-E website features various examples of images created from detailed descriptions, showcasing the impressive capabilities of the AI NFT software.
The website allows users to change the text themselves and witness firsthand the tool's potential.
High-Profile generative NFT artworks
Let's look at some of the most prolific generative NFT artworks launched thus far.
Autoglyphs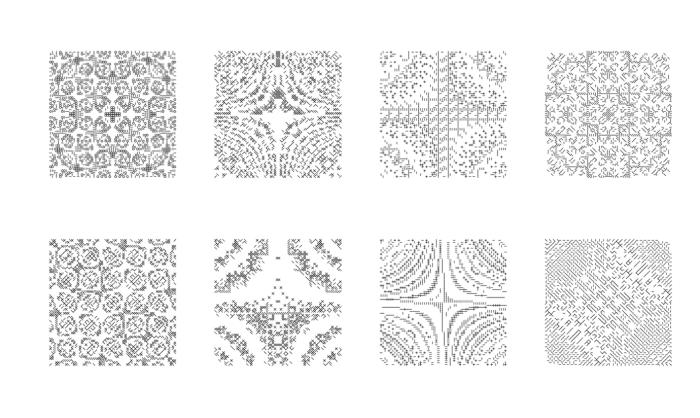 Established in 2019 by LarvaLabs, the creators behind CryptoKitties, the Autoglyphs is recognized as the first generative NFT art project. The project created on-chain generative NFT art with a code running on the Ethereum blockchain.
From the start, the glyphs supply was limited to 512 NFTs, which have all been generated and sold. It's estimated that the Autoglyphs reached a total sales volume of $41 million.
Art Blocks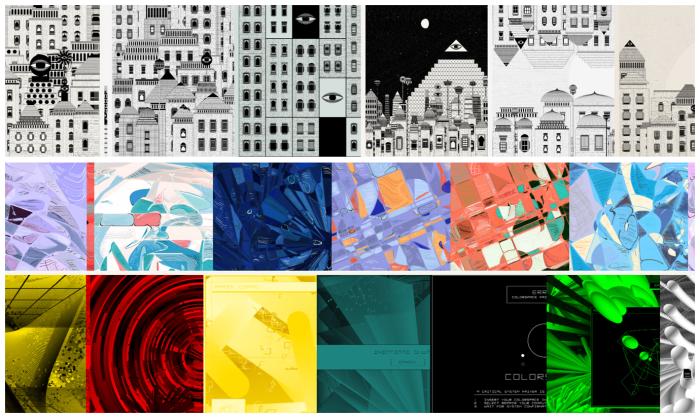 Art Blocks is considered one of the most successful generative NFT art projects, with a total sales volume of over $994 million. Like Autoglyphs, Art Blocks runs on the Ethereum blockchain and creates abstract pieces like the Chromie Squiggles, Didenzas, and Ringers series.
Lost Poets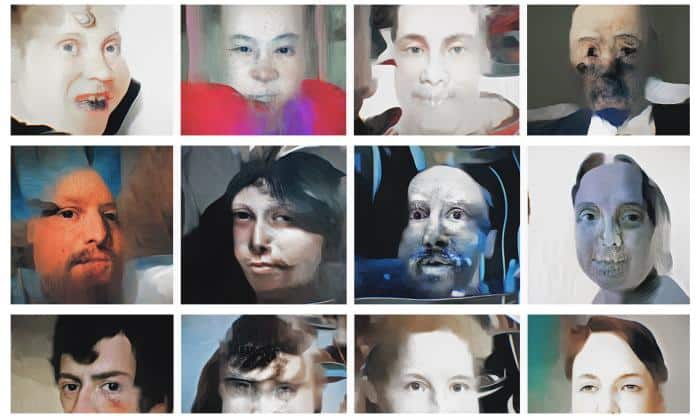 Poised as Pak's most in-depth NFT project to date, Lost Poets is an NFT-based collection and strategy game. The project's release has several stages. Although the future of the Lost Poets project was shrouded in mystery, it went ahead to achieve an initial sales volume of $70 million when it launched in September 2021.
Solvency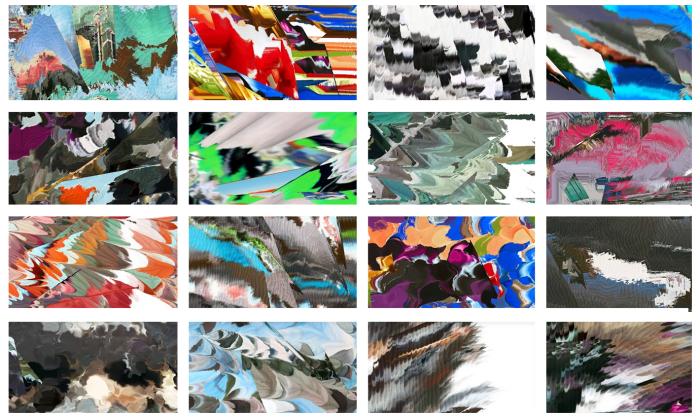 Another high-profile generative NFT artwork that has emerged is Solvency by Ezra Miller. The Solvency project incorporates dynamic WebGL simulations to create textured feedback loops drawn from a GAN trained on 35 mm photographs as well as layered colors that rely on information from its minting transaction.
As an ongoing project, Solvency is supported by top collectors such as 888, Seedphrase, and Pranksy, which could mean that the project has a potentially bright future.
Crypto is money – let`s use it!
You can use CryptoWallet to buy, sell, and trade crypto.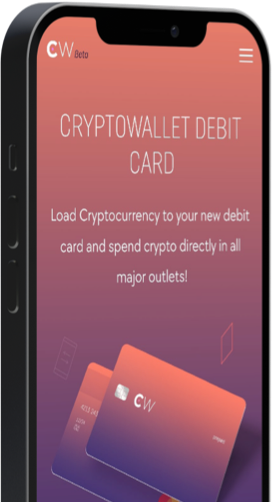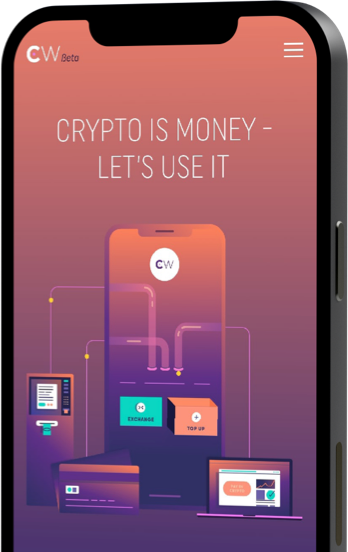 Sign up today
Should you consider putting generative art NFTs into your NFT collection
Truth be told, it's difficult to know what the future holds for generative art NFTs, as the process of generating art using AI is still a trial-and-error process. However, if history has taught us anything, it's not to side-line new technologies. We've seen it with bitcoin and, more recently, with NFTs.
Moreover, generative art NFT projects are already experiencing growth going by the total sales volume achieved so far, highlighting the potential for crypto art that is more artistic than JPEGs of apes.
While generative art isn't new and has been around for years, incorporating NFTs makes it appear slightly new. And while it might be a minute before generative art NFTs reach the success that some NFT projects or even traditional artists such as Picasso have, there is no denying the potential that it has seen how NFTs exploded back in 2021.
However, it's imperative that collectors pay great attention to the market trends and carry out extensive research on their own before purchasing generative art NFTs. While generative art may stand out from the like wave of monkey-based NFT "art" drops, its values will still move along with crypto prices and the NFT market.
Where to buy generative NFT art
There are several different platforms where you can buy generative NFTs, each with its unique features and benefits.
The unique features of these platforms can vary. Still, some key aspects that set generative NFTs apart from other digital assets include their rarity, uniqueness, and the fact that they are generated algorithmically.
Additionally, the fact that generative NFTs are created using algorithms means that they can be highly complex and intricate, often featuring detailed and abstract designs that are difficult or impossible to create manually.
Some of the most popular platforms for buying and selling generative NFTs include:
OpenSea
OpenSea is a decentralized marketplace that allows users to buy and sell various digital assets, including generative NFTs. The platform supports various blockchain networks, including Ethereum, Polygon, and others, and allows creators to set their own prices and royalty fees.
Nifty Gateway
Nifty Gateway is a platform that sells limited edition, high-quality NFTs, including generative art pieces. In addition, the platform features a curated selection of artists and works and regularly releases drops of new artwork.
SuperRare
SuperRare is a curated platform that features high-quality digital art pieces, including generative NFTs. The platform uses a curation process to ensure that only the best and most unique works are featured and focuses on creating a community of collectors and enthusiasts
Rarible
Rarible is an open marketplace for NFTs that allows users to create and sell their digital assets, including generative NFTs. The platform features a wide range of different types of NFTs and has a strong community of creators and collectors.
Why do people buy generative NFT art
There are several reasons why people buy generative NFT art. Some of them are:
Unique investment opportunity: Unlike traditional art, generative NFT art is created using algorithms and code, making each piece one-of-a-kind. This means that collectors can purchase something truly unique, increasing the potential for the artwork to appreciate over time.
Self-expression: By purchasing generative NFT art, collectors can showcase their tastes and preferences. With so many different styles and themes available, there's a piece of generative NFT art for everyone, allowing collectors to express themselves in a way that feels authentic to their style.
Support artists: Generative NFT art allows artists to create and sell their work directly to collectors without intermediaries like galleries or auction houses. This means that artists can retain more control over their work and keep a larger portion of the proceeds from the sale, allowing them to continue creating and innovating.
Growing community: Generative NFT art has become a rapidly growing community of collectors, artists, and enthusiasts. By purchasing and collecting generative NFT art, individuals can connect with others who share their passion and interest in this emerging art form, building relationships and networks that can provide valuable opportunities and connections.
Storytelling: Each piece of generative NFT art has a unique backstory and creation process, often involving complex algorithms and programming. By owning a piece of generative NFT art, collectors become a part of that story, gaining insights into the creative process and the inspiration behind the artwork. This creates a deeper connection between the collector and the artwork, adding to its emotional and sentimental value.
FAQs
Is Generative Art Digital Art?
Yes, generative art is digital art. It is created using computers running programs built for generating art. The final output is images that are stored as digital files.
How Do You Create Generative NFT Art Without Coding?
In case you don't have coding skills but want to create generative art, you can use software, websites, and programs available online. Some of these tools include Illustrator, Playform, Autodraw, Runway ML, and more.
Where Can I Sell My Generative NFT Art?
You can sell your generative nft artworks on marketplaces like OpenSea and Rarible.