What Is a DeFi Wallet & Which Ones Are the Best?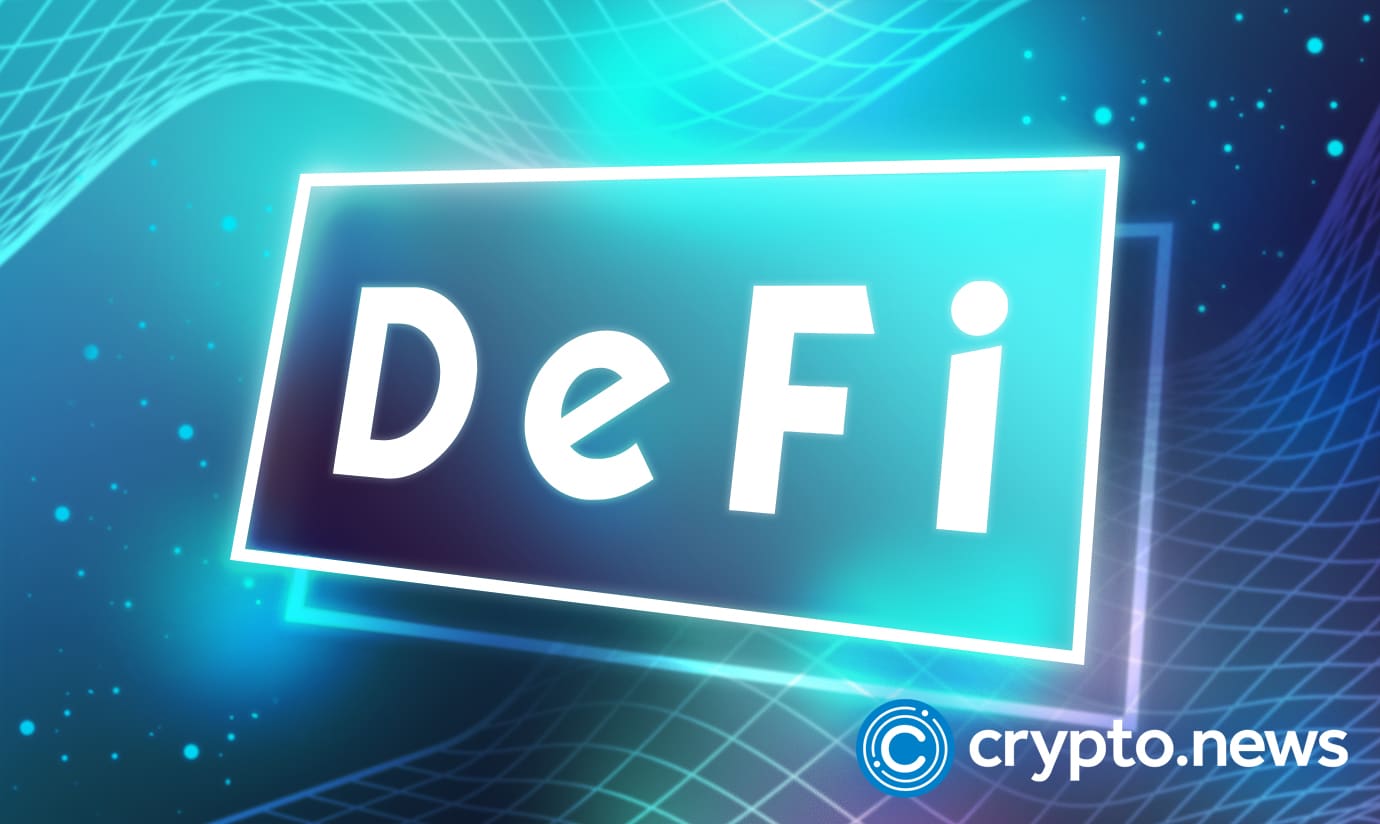 Every investor willing to explore the world of decentralized finance (DeFi) needs a DeFi wallet. In this guide, you'll learn what a DeFi wallet is and discover five popular DeFi wallets that you can use.
What Is a DeFi Wallet?
A DeFi wallet is a non-custodial wallet that allows users to store crypto tokens and interact with DeFi protocols.
Thanks to the non-custodial nature of these wallets, users remain in full control of their digital assets because they hold their wallet's private keys (secret seed phrase that works like a password). In contrast, centralized crypto exchanges keep the private keys of customer wallets, giving users less control over their funds. These wallets are custodial.
DeFi wallets are the gateway to Web3 DeFi applications. Unlike centralized crypto exchanges that require users to go through a signup process, there's no need to register on DeFi protocols. Instead, you only need to connect a DeFi wallet to access the protocol's products.
DeFi wallets are categorized as hardware or software wallets. Hardware wallets are physical devices that look like USB drives. These wallets make sure that transaction signing using a private key is done offline (cold storage), keeping digital assets safe from online attacks.
On the contrary, software wallets are applications you can download to your computer or phone. Here, private keys run the risk of being exposed because they are not stored offline. Software wallets can be accessed via browser extensions on web browsers like Chrome or Brave. Software wallets are free, while hardware wallets are available through purchase.
Examples of software wallets are Metamask and Rainbow. Conversely, Trezor and Ledger are popular hardware wallets. This guide will focus on software wallets.
Crypto is money – let`s use it!
You can use CryptoWallet to buy, sell, and trade crypto.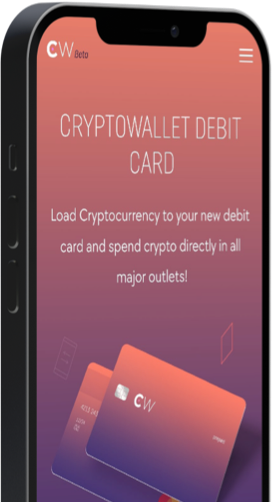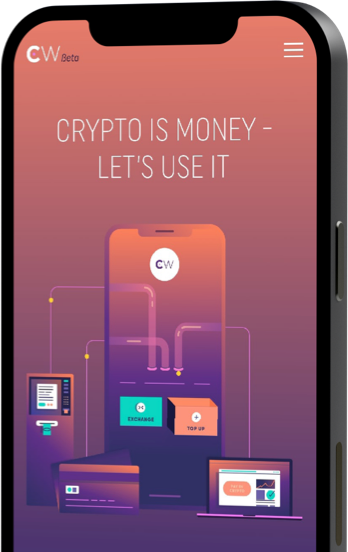 Sign up today
How to Choose a DeFi Wallet
DeFi protocols are based on different blockchains. Hence, consider the blockchain of the DeFi protocol you want to use when choosing a wallet.
For instance, Ethereum-based DeFi protocols like Uniswap, MakerDAO, and Convex Finance require a wallet like MetaMask. On the other hand, you need a Solana wallet like Solflare, Phantom, or Sollet to use Solana-based DeFi protocols such as Serum, Solend, and Marinade Finance.
You can also choose wallets based on their capabilities. Some wallets only support one blockchain while other support multiple chains.
For example, Rainbow can only hold Ethereum-based tokens, while Trust Wallet supports multiple cryptocurrencies (ERC20, BEP20, Bitcoin, and many others).
Finally, you can also look at the wallet's features to see if they'll fulfill your needs. For example, some wallets offer an in-app DApp Browser while others don't.
5 Popular DeFi Wallets
Now that you have an idea of what DeFi wallets are and what to look for when selecting one, here are the five most popular DeFi wallets for your consideration.
MetaMask
MetaMask is one of the most popular DeFi wallets in the space, with over 21 million monthly active users in 2022. As a result, you will probably find most, if not all, Ethereum-based DeFi protocols supporting this wallet.
MetaMask supports Ethereum-based tokens, such as ERC20 and ERC721 tokens but also a range of other blockchains, such as BNB Smart Chain, RSK, and more.
Users can buy digital assets within the wallet and pay using debit/credit cards, bank transfers, Apple Pay, Google Pay, and Samsung Pay. In addition, you can swap or send and receive tokens. MetaMask also allows users to add custom tokens. All you need is the custom token address to import a token to MetaMask.
Download the MetaMask mobile app or get the Chrome browser extension to start using this online wallet.
Guarda
Guarda is a DeFi wallet that offers similar features to MetaMask with the addition of staking and the ability to store Bitcoin and a wide range of other blockchains' assets. Guarda also supports NFTs built on the Ethereum blockchain (ERC721).
The buying feature enables users to obtain digital assets and pay via debit/credit cards. You can also earn yield paid in tokens by staking your digital assets. Staking means that you can put your idle crypto assets to work in return for a reward paid in newly minted tokens. Moreover, the wallet provides instant trading of more than 50 coins, and you can connect your Ledger hardware wallet to Guarda. The connect feature permits users to manage and store selected cryptocurrencies on Ledger via Guarda.
Guarda is available for download on Google Play Store and App Store. Alternatively, you can use the web wallet or get the Chrome extension. You can also access the desktop wallet by downloading the app to a Windows, Linux, or Mac device.
Trust Wallet
Trust Wallet is a multi-currency wallet that supports 64+ blockchains, including Ethereum, BNB Smart Chain, Bitcoin, and Solana. Just like Guarda, you can stake coins and earn interest. Users can also send and receive digital assets, buy crypto with a credit or debit card, and swap tokens.
Trust Wallet also allows users to discover and interact with DeFi projects through a DApp browser, which is accessible within the Trust Wallet app. Download the Android or iOS app to use Trust Wallet.
Rainbow
Rainbow is a DeFi wallet limited to Ethereum assets. It is suitable for investors that want to explore DeFi DApps. For instance, Uniswap is built into the wallet, allowing investors to swap tokens easily. You can also purchase tokens like ETH and DAI using a debit card or Apple Pay. As the name suggests, this wallet has an entertaining and beautiful interface that makes discovering Web3 exciting.
While the previous wallets enable users to only store NFTs, Rainbow allows consumers to buy and display their NFT collectibles. Also, you can discover DeFi tokens, liquidity pools, and new tokens via the wallet's discovery section.
Instead of sending and receiving tokens via long addresses, you can use ENS usernames. The Ethereum Name Service (ENS) turns long Ethereum addresses into human-readable names. Rainbow also permits users to provide custom gas fees to speed up their transactions. You can get this wallet on the App Store. The Android wallet version is currently in Beta but already available to use.
Argent
Argent is an Ethereum wallet for DeFi and NFT enthusiasts. Users can earn through staking, buy tokens with a card, Apple Pay, or bank transfer, and swap tokens within the wallet. You can earn up to 15% interest for staking on the Argent wallet. The wallet is available for download on Google Play Store and App Store.
Investors with assets worth more than $50,000 can use Argent Vault, which supplies multisig security abstracting away the use of seed phrases. This creates more convenience for investors, while they still don't have to worry about losing their funds because they can no longer forget their wallet seed phrase.
Moreover, Argent users can access faster transactions and lower fees thanks to Argent's implementation of the Ethereum layer-2 scaling solution zkSync.
These five DeFi wallets give users similar features while setting themselves apart in various special ways. So, depending on your needs, you can choose the wallet that best caters to your needs and makes your DeFi experience smoother.
FAQs
What is a Decentralized Finance (DeFi) Wallet?
A DeFi wallet is a digital wallet that allows users to store cryptocurrencies and interact with DeFi applications while enabling users to retain complete control over their funds.
What's the Best DeFi Wallet?
There is no one right answer to this question as it depends on what you are looking for in terms of features, supported blockchains, and security level. User-friendliness also plays a role. So the best wallet for you might not be the best wallet for another DeFi user.
Are DeFi Wallets Secure?
DeFi wallets are typically all non-custodial wallets, which makes them safer than custodial wallets (such as wallets on centralized crypto exchanges). However, you are in charge of managing your wallet's private keys. So you will need to learn and understand how to securely use a decentralized wallet.