What Is AVAX? An Introduction to Avalanche Blockchain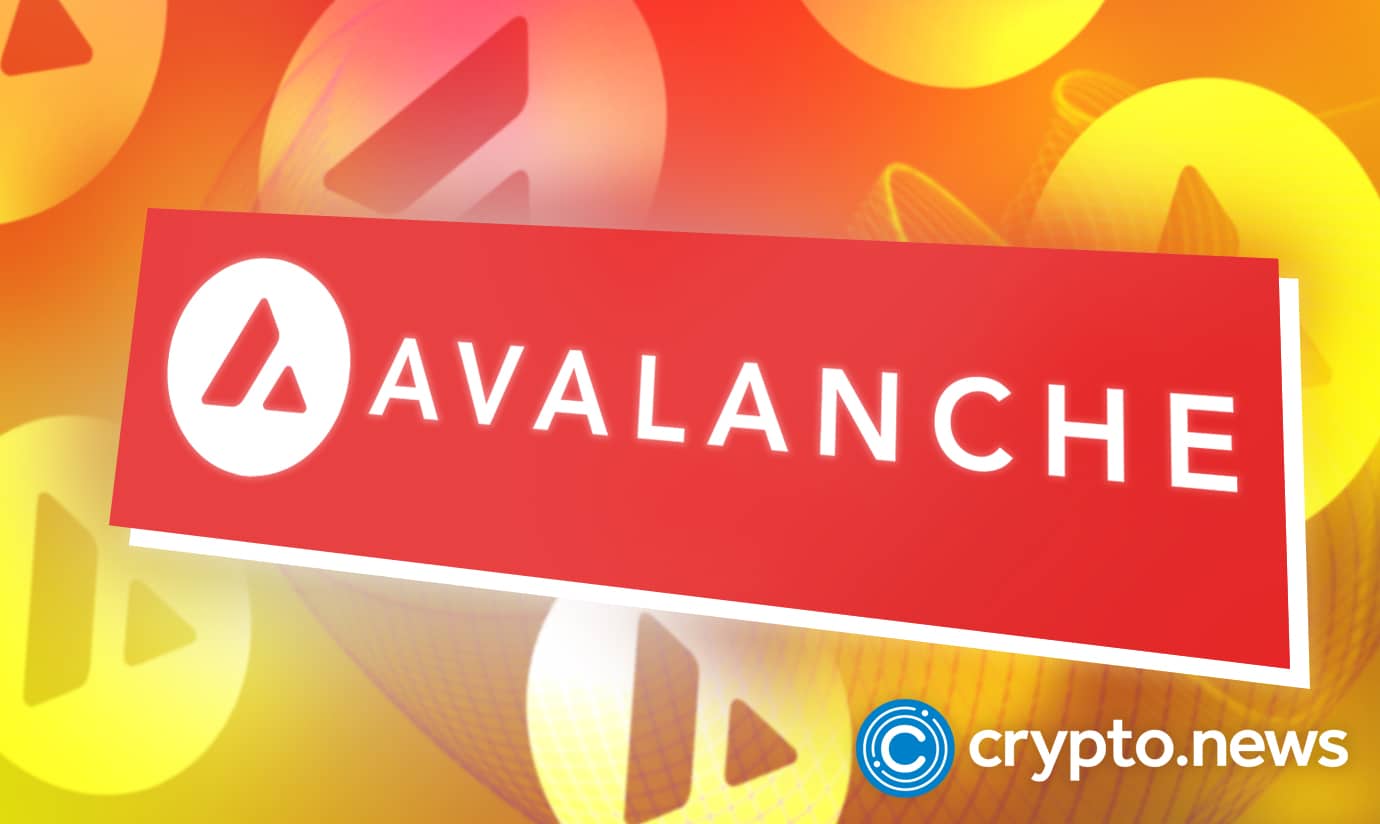 Avalanche blockchain is a fast and low-cost alternative to Ethereum, which is known and criticized for its slow transactions and high fees, with some calling it the "blockchain for the bankers." Several competitors have emerged to provide better services, and Avalanche is one of them. This article will dive deep into the famous 'Ethereum-killer' blockchain and explore what exactly Avalanche blockchain is.
What Is AVAX (Avalanche)?
Avalanche is a blockchain platform created by Ava Labs that allows anyone to create multi-functional applications and blockchains. It addresses some of the limitations of older platforms, such as centralization, scalability, and transaction speeds. It also has a unique consensus protocol that provides high-speed and low-latency capabilities.
Avalanche's mainnet was first launched in September 2020. It was two months after it successfully raised over $40 million through a private token sale. In June 2021, it received a funding round of $230 million from Three Arrows Capital and Polychain Capital. In April 2022, it received a funding round of $355 million, which increased its valuation to over $5 billion.
According to DeFiLlama, Avalanche has become one of the biggest blockchains by total value locked (TVL) since it was first launched in 2020 after the BNB Chain and Ethereum.
How Does Avalanche Work?
Unlike other blockchain projects, Avalanche's design is not only complex, but it also features a consensus mechanism, subnetworks, and multiple built-in blockchains.
Avalanche Consensus
A blockchain network must implement a protocol that enables its nodes to reach an agreement or consensus to validate transactions. There are two main methods for doing so: PoW and PoS.
The Avalanche project uses a novel consensus mechanism built on the PoS foundation. A user initiates a transaction sent to a certain node, which checks for agreement with other nodes. The nodes then perform a series of "gossiping" procedures to reach a consensus.
A user sends the message to a certain node to other nodes, which checks for agreement with other nodes. This process continues until the whole system reaches an agreement. A single transaction can then turn into an avalanche.
The reward scale for validating nodes is based on the time invested in staking their tokens. For instance, if a node has acted according to the software's rules, then it can receive a reward of Proof of Correctness.
Subnetworks
Avalanche users can create specialized chains that can run on their own rules. This system is similar to other scaling solutions such as Ethereum 2.0's shards and Parachains.
A group of nodes known as subnetworks can reach a consensus on a chain's validity. These groups of nodes are responsible for validating the primary network of Avalanche.
Built-in Blockchains
Avalanche uses three different blockchains to address the limitations of its trilemma. These allow digital assets to be moved across the network to perform various functions. The first one is the default blockchain on which assets are generated and traded, the Exchange Chain (X-Chain). It contains the AVAX native token of Avalanche.
Smart contracts may be written and executed using the second, the Contract Chain (C-Chain). The Ethereum Virtual Machine serves as the foundation for Avalanche, allowing for cross-chain interoperability to benefit smart contracts.
On the other hand, the Platform Chain (P-Chain) manages subnets and facilitates the coordination of validators.
How AVAX Token Works
The Avalanche token, also known as AVAX, is a native cryptocurrency that folks can use on the network. It has a maximum supply of 720 million tokens and has at least three use cases on the network.
Avalanche users can pay for transactions on the network using AVAX. That is similar to how Ethereum uses its gas fees to pay for other transactions. The Avalanche fee algorithms are based on the Dynamic Gas Fee Model of Ethereum. Unlike Ethereum's gas fee, mostly paid to miners, Avalanche's fee is completely burned.
The Avalanche token is also used in a process known as staking, which involves participating in the blockchain's validation. Bitcoin and other proof-of-work networks rely on computer scientists known as mining rigs to secure their networks. On proof-of-stake systems, the economic resource required to validate is not running powerful computers but securing crypto assets. For instance, in Avalanche, users can run their nodes and receive rewards. Notably, those with less AVAX can join others in the network to form a single entity.
The third use of Avalanche is more technical and less relevant to regular users. It's used to establish a basic account between the various subnets on the network. Note that a subnet is a group of people tasked with achieving consensus.
Like other cryptocurrencies, Avalanche is also a speculative asset that can be bought and sold in the hopes of making a profit.
How to Use Avalanche
You first need to buy AVAX on a centralized exchange such as Binance or Kraken to join the Avalanche network. Afterward, select "withdraw" on your exchange and transfer your tokens to a DeFi wallet such as MetaMask.
Avalanche utilizes the C-chain instead of the D-chain, which ensures that you will irreversibly lose your funds if they get lost on the wrong chain. Notably, the platform's interface is similar to Ethereum, which runs on the Ethereum Virtual Machine(EVM). If you have previously used Ethereum, your public address will match Avalanche's.
You can easily transfer crypto from one blockchain to another through a bridge protocol such as Hop Exchange. That is done by connecting your DeFi wallet to the exchange's bridge protocol. Even if the two chains are not interoperability-proof, bridges allow you to transfer cryptocurrencies from one blockchain to another.
The Future of Avalanche
As Avalanche's users continue to grow, the platform has looked into ways to accommodate its growing user base while maintaining its affordability. Subnets could be the answer.
Subnets allow projects to remain connected to the mainnet without too much space. It allows Avalanche to avoid issues related to its size, which has been historically problematic with Ethereum. Subnets can also help prevent gas fees and transaction speed issues as their size grows.
Avalanche announced earlier that it would invest over $300 million in a project to help developers create fully-customizable networks on its blockchain. The initiative, known as the Avalanche Multiverse, will allow developers to create networks specific to their applications. For instance, if a network is created with a subnet, it could allow other networks, such as Ethereum or Bitcoin, to exist on the Avalanche blockchain.
Developers can also create customized networks to include features such as Know Your Customer, which would allow financial institutions to build on the blockchain. Subnets have already been used by various large-scale projects, such as DeFi Kingdoms, which was built on Ethereum's sidechain, Harmony.
In addition to adding subnets, Avalanche has launched a new platform-specific wallet known as Core. That will allow users to perform transactions more efficiently and easily navigate the platform. John Wu, the president of Ava Labs, has stated that he would like to build out Core to include all major blockchains, including Ethereum and Bitcoin.
What is Avalanche?
Avalanche cryptocurrency funds decentralized applications written on Ethereum smart contracts, which has been described as "a new internet." Decentralized applications (dApps), like bitcoin wallets, are blockchain-based software. When applied to cryptocurrencies, they allow users to create secure digital currency exchanges for themselves, where they can trade using any combination of fiat currencies or other cryptocurrencies.
Where can I buy AVAX?
You can purchase AVAX using any major cryptocurrency exchange, such as Binance, Coinbase, Kraken, Changelly, Coinmama, KuCoin, ShapeShift, or Yobit.
What is DeFi?
Decentralized finance (DeFi) refers to financial tools built on blockchain technology. These decentralized applications (dapps) allow users to borrow, lend or trade digital currencies such as bitcoin and ether. dApps include lending platforms like MakerDAO, margin trading platforms like Compound Finance, and decentralized exchanges (DEXs), which enable peer-to-peer transactions.