What Is Decentraland? A Beginner's Guide to the Popular Metaverse Game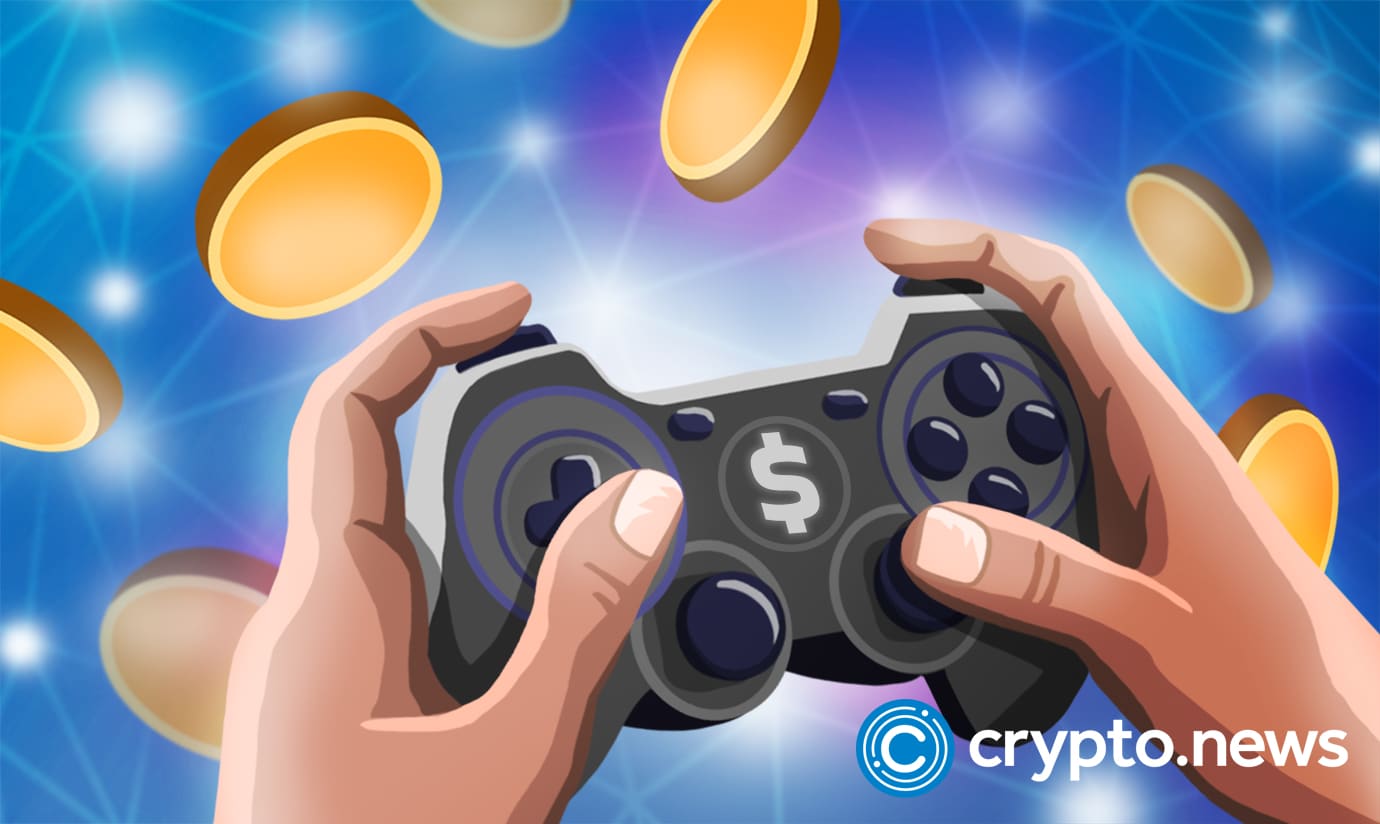 In the world of blockchain gaming, Decentraland metaverse has gained immense popularity. This guide will provide you with an overview of what Decentraland is, how to play the game, and how to buy MANA tokens and LAND NFTs in Decentraland.
What Is Decentraland?
Decentraland is an Ethereum-based play-to-earn (P2E) blockchain game that allows players to create their own programs and sceneries all while exploring the habitats of other users.
Users are also able to trade virtual assets and earn an income. Additionally, players can also develop digital land and virtual real estate in the form of non-fungible tokens that they can then sell to earn MANA, Decentraland's native token.
The metaverse game was developed in 2017 and opened to the general public in 2020. It is governed by a decentralized autonomous organization (DAO) and is essentially owned by its users. Users who own land have the liberty to build and display their own creations on their parcels of land for other users to see or rent. Furthermore, besides LAND, players are also able to purchase in-game assets using MANA or a variety of other supported tokens.
Interested investors can purchase land on Decentraland's official marketplace or from secondary NFT marketplaces like OpenSea.
Similar to how Bitcoin has a limited coin supply of 21 million BTC, land on Decentraland is also capped at 90,000. This predetermined supply helps to create scarcity for virtual real estate in Decentraland, resulting in a potentially increased market value for the LAND NFTs. Landowners who have more than one piece of land can create estates by merging their adjacent plots of LAND.
Now that we know what Decentraland is, let's discuss how players can play the Decentraland game on the metaverse.
Crypto is money – let`s use it!
You can use CryptoWallet to buy, sell, and trade crypto.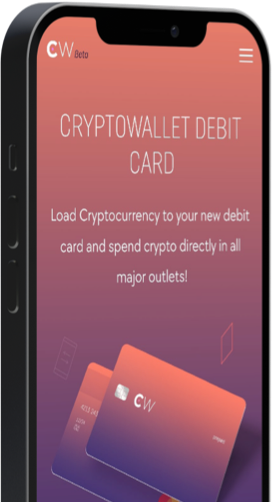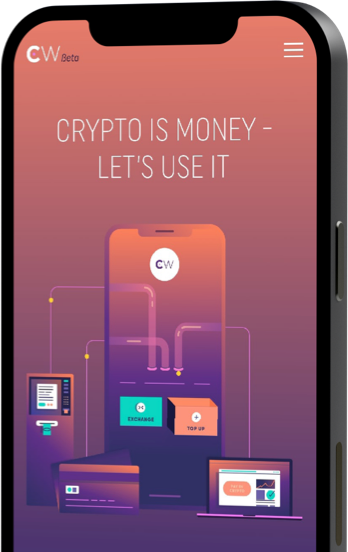 Sign up today
How to Play Decentraland
Just like any other game, you will need to arm yourself with an arsenal of tools that will enable you to play Decentraland.
Before beginning, you will need to have a computer with a minimum memory of 4GB, an updated Chrome or Firefox browser, a quad-core processor, a strong internet connection, a good graphics card, and a MetaMask wallet. In addition, you will also need to own MANA, Decentraland's in-game digital token.
Once you have the above items, the next step is to play the game. Below is a step-by-step guide on how to play Decentraland.
On your Chrome or Firefox browser, go to Decentraland's official website and click on the 'Get Started' button as shown below.
You will be redirected to either download the game or explore it on the web. For the purposes of this guide, we will choose the 'Explore on web' option.'
The next step, Decentraland, will require you to either play using your wallet or as a guest. Although you can play as a guest, your experience will be limited. Thus, select the 'Play using your wallet' option as shown below, and connect your MetaMask wallet to start playing.
Proceed to create your account using your wallet. To start playing, you will need to create your own avatar on Decentraland. You can do this by choosing the various traits such as body, head, top, bottom, shoes, and skin tone, among others.
Once you are done with creating your avatar, click on 'Done' and proceed to give your avatar a name. Finally, read and agree to the terms of service and privacy policy.
You will then be redirected to the Genesis Plaza to start playing. You can proceed to explore Decentraland or use the tutorial to play the game until you start getting the hang of things.
And that's it. That's how to enter the Decentraland metaverse. Now you can explore the near-infinite virtual realm, play play-to-earn games, meet people virtually, and start making money in the metaverse.
How to Buy Decentraland (MANA)
Players and investors can buy Decentraland's native token, MANA, on various exchanges. For the purposes of this guide, we will take a look at how to buy MANA using the Kraken crypto exchange.
Step 1: Create Your Kraken Account
If you don't already have a Kraken account, head to Kraken.com and click on 'Create Account.' Next step, key in the details as required to create your free account on Kraken. Once registered, proceed to complete the verification process in order to use US dollars or euros to buy MANA. You can also use other cryptocurrencies to buy MANA on Kraken.
Step 2: Fund Your Kraken Account
Once you have successfully verified your account, you will need to fund your account in order to buy the MANA tokens. You can fund your Kraken account using various methods. However, this will be dependent on your preferences and location.
Step 3: Purchase MANA
Once you have funded your account, you are now ready to purchase MANA. Click on 'Buy Crypto' on the dashboard, then 'Buy' and proceed to key in 'MANA' on the search bar as shown below.
Follow the steps and complete the purchase of your MANA tokens. Once successfully purchased, you will need somewhere to safely store your MANA. While crypto exchanges have incorporated some security measures, it's always advisable to store your cryptocurrency in a crypto wallet. You can proceed to transfer your MANA tokens from Kraken to your web3 wallet of choice.
And that's it! That's how to buy MANA tokens on Kraken.
How to Buy LAND in Decentraland
Below are the steps on how to buy LAND in Decentraland.
Step 1: Got to Decentraland's Marketplace
While you can buy LAND on other NFT marketplaces such as OpenSea, most people prefer buying LAND directly from Decentraland's marketplace as they are able to view the neighboring areas and proximity to social amenities before committing. Head to Decentraland's marketplace and sign up to create your account if you aren't already a user.
Step 2: Select a Plot of LAND
Once signed in, browse the plots of LAND available in Decentraland by clicking on 'Parcels and Estates' and then on 'View All.' Browse through the parcels of land and identify your preferred piece of LAND. Next, proceed to click on it and read about it in more detail. You will also be able to see the price of your preferred LAND in MANA, the owner, and availability.
Step 3: Buy LAND on Decentraland
If the selected plot of LAND meets all your needs, connect your wallet to your account as the land will be sent as an NFT once the purchase is complete and successful to your crypto wallet. Next, ensure your wallet has enough MANA in it to buy the plot of LAND and enough ETH to cater for gas fee. Then, click on 'Buy.'
Step 4: Confirm Your LAND on Your Wallet
Once the purchase is complete, you can head over to your wallet to confirm receipt of your LAND. For example, if you are using Trust Wallet, you can confirm your LAND by clicking on the 'NFTs' tab.
FAQs
Where Can I Buy MANA?
Which Crypto Wallet is Best Suited for Storing my MANA tokens?
There are a variety of cryptocurrency wallets that you can consider when looking for a secure wallet for storing your digital assets. Trust Wallet and MetaMask are some of the best wallets available in the market.
Is Decentraland a Good Investment Opportunity?
Metaverse tokens like Decentraland's MANA are high-risk tokens that can easily lose over 90 percent of their value during a market downturn. Moreover, the jury is still out whether the metaverse and play-to-earn gaming will stand the test of time, making metaverse-based cryptocurrencies a very risky investment. However, an investment that could potentially pay off, if you are able to get in and out at the right times.