Dune Analytics: What Is It & How Does It Work?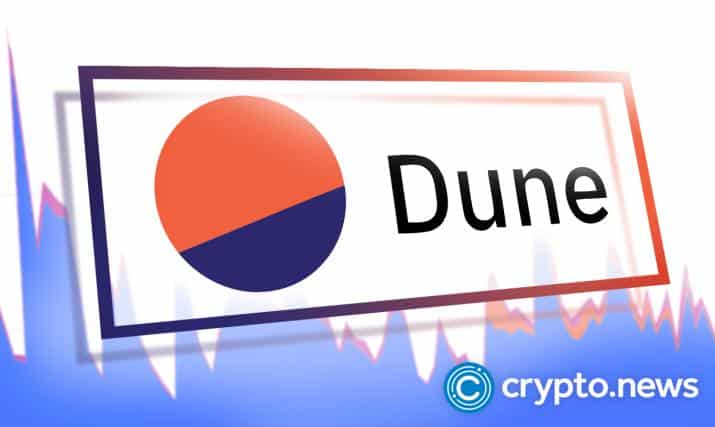 Dune Analytics turns complex on-chain data into easily comprehensible information. This guide will explain what Dune Analytics is and how it works.
What Is Dune Analytics?
Dune Analytics is a blockchain data tool for crypto analysts and investors. It allows users to query, extract, and visualize data from different public blockchains.
You can currently query data from Ethereum, BNB Chain, Gnosis Chain, Polygon, and Optimism. The platform is working on adding Solana data.
Dune is an open and community-centric Web3 analytics tool. This means that dashboards and queries published by users are freely available to everyone except those published privately.
Dune Analytics transforms on-chain data like transaction fees, sending and receiving addresses, and block sizes into human-readable information that's freely available. You can find a wide range of data on the platform, such as metrics on decentralized exchanges (DEXs), DeFi, and NFT projects.
After raising $69.42 million in a series B funding round, Dune Analytics dropped the word "Analytics," sticking to a one-word brand name.
Coatue led the series B round in conjunction with Dragonfly Capital, Multicoin Capital, and other investors, raising its valuation to $1 billion and giving the startup unicorn status. Fredrik Haga and Mats Olsen founded the Oslo-headquartered blockchain analytics platform in 2018.
Crypto is money – let`s use it!
You can use CryptoWallet to buy, sell, and trade crypto.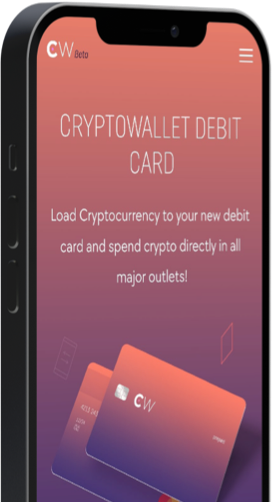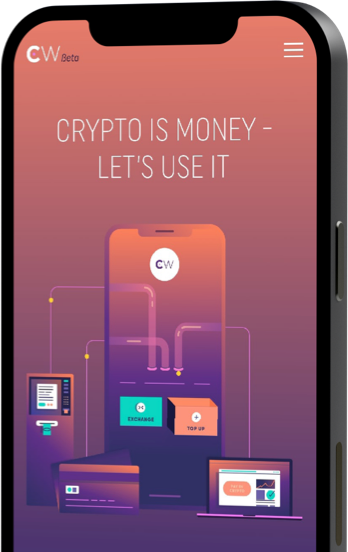 Sign up today
How Does Dune Analytics Work?
Dune works with node providers to get on-chain data for its database. This includes all raw and unedited on-chain data from the supported blockchains. The platform also works with select third-party data providers that offer off-chain data.
Moreover, users can generate their own tables inside the Dune database. The types of data tables on Dune display the prices of ERC20 tokens, user-generated tables, and data from EVM chains, NFT trades, DEX trades, and third-party research organizations like Flashbots.
Dune supplies data from Ethereum Virtual Machine (EVM) compatible chains in two forms: raw and decoded. Without getting too technical, EVM compatibility simply means that any decentralized application (DApp) or smart contract that is deployed on Ethereum can be deployed on an EVM-compatible chain as well. EVM chains include Polygon, BNB Chain, Optimism, and Gnosis.
Users query raw or decoded data presented in tables to pull the blockchain information they require. Think of a query as lines of code written to communicate with a database. As you can imagine, it is harder to work with raw than with decoded data. Luckily, users will have the option to mainly work with the latter since the platform has decoded more than 280,000 smart contracts.
From a user's perspective, a good understanding of PostgreSQL is necessary to query the data in Dune's database. Having said that, Dune V2 has transitioned to DatabricksSQL. Both are technical programming languages.
Therefore, organizations may need to hire a programmer to run queries on their behalf. Once a user surfaces the data via SQL querying, they can visualize the results and publish them on a dashboard. Other people can then access this information if the dashboard is publicly accessible. While Dune has decoded a lot of smart contracts by default, users can submit a decoding request for new smart contracts.
At the time of writing this article, Dune V2 was in Beta stage. This version will offer raw data from BNB Chain, Solana, Ethereum, Optimism, and Gnosis Chain. The platform has only decoded a small amount of data under this new version.
Anyone can access Dune for free and view blockchain data published on various dashboards. However, you can presently purchase Dune Pro for $390 per month per user if you're looking for more features.
How to Use Dune Analytics
To use Dune Analytics, you need to visit dune.com.
You'll discover how you can view various stats by exploring different dashboards. Moreover, you can view queries that other users have created, the teams using the platform, and the Dune wizards. Wizard is a fancy name for blockchain data analysts that can run SQL queries and create and publish visually attractive data results on Dune. You can access these details without signing up.
To create a query, however, you've got to register and open up a free account. Account creation is a simple process, though.
Once you have an account, click "New Query" at the top. Next, select a blockchain, search for a dataset, and then run your SQL query to fetch the data you require.
If you don't have the skills to run a query, request a wizard or study the Dune tutorials and do it on your own.
Dune allows creators to fork other users' queries and build on them. For instance, you can open one of the published queries and then click the "Fork" button. This will allow you to edit this query based on your needs.
You can then run the edited query and publish the visualized data results on your dashboard. All the queries you create will appear under the tab "My Creations."
Creators should consider adding labels to their queries to make the information easy to understand. An example of a label could be the number of Uniswap traders in 2022.
Furthermore, users can add the dashboards and queries of other creators to a list of favorites. They can also share dashboards with interested parties outside the platform by hitting the share button.
The Dune interface is easy to use, and you can discover trending and new dashboards. You can also type in any dashboard you want to view. For instance, you can type NFT in the search bar to view NFT-related dashboards.
If you want to collaborate with several people on the same content, you can create a team on the platform. This team will have its own profile, and it can publish queries and dashboards which are displayed separately from your personal work. Team members can have varied roles like admin, editor, and viewer.
Users can upgrade to Dune pro to keep dashboards and queries private, export data results to CSV, and skip the query queue, allowing them to run more queries.
FAQs
How Often is Data Refreshed on Dune Analytics?
Dune dashboards are always kept up to date when they're being viewed. As a result, query creators do not have to set up a refresh schedule.
Does Dune Analytics Have a Token?
No, Dune Analytics doesn't have a token. That means there so no token-based way you can invest in the blockchain analytics company.
However, if you are looking to invest in the company, you could approach them to inquire how you could take part in the next funding round. You will need deep pockets to do that, however.
How to Learn Dune Analytics?
Dune Analytics and several community members have created guides to help users write SQL queries. They also provide free and paid courses that interested users can take. You can discover general details about the platform by watching these videos.
Who are the customers of Dune Analytics?
Messari, ConsenSys, Uniswap, Compound, and Argent are reportedly among Dune's user base.
How Does Dune Analytics Make Money?
The blockchain analytics platform makes money by charging a monthly subscription fee for its pro package.