What is Sweatcoin: Earning crypto for steps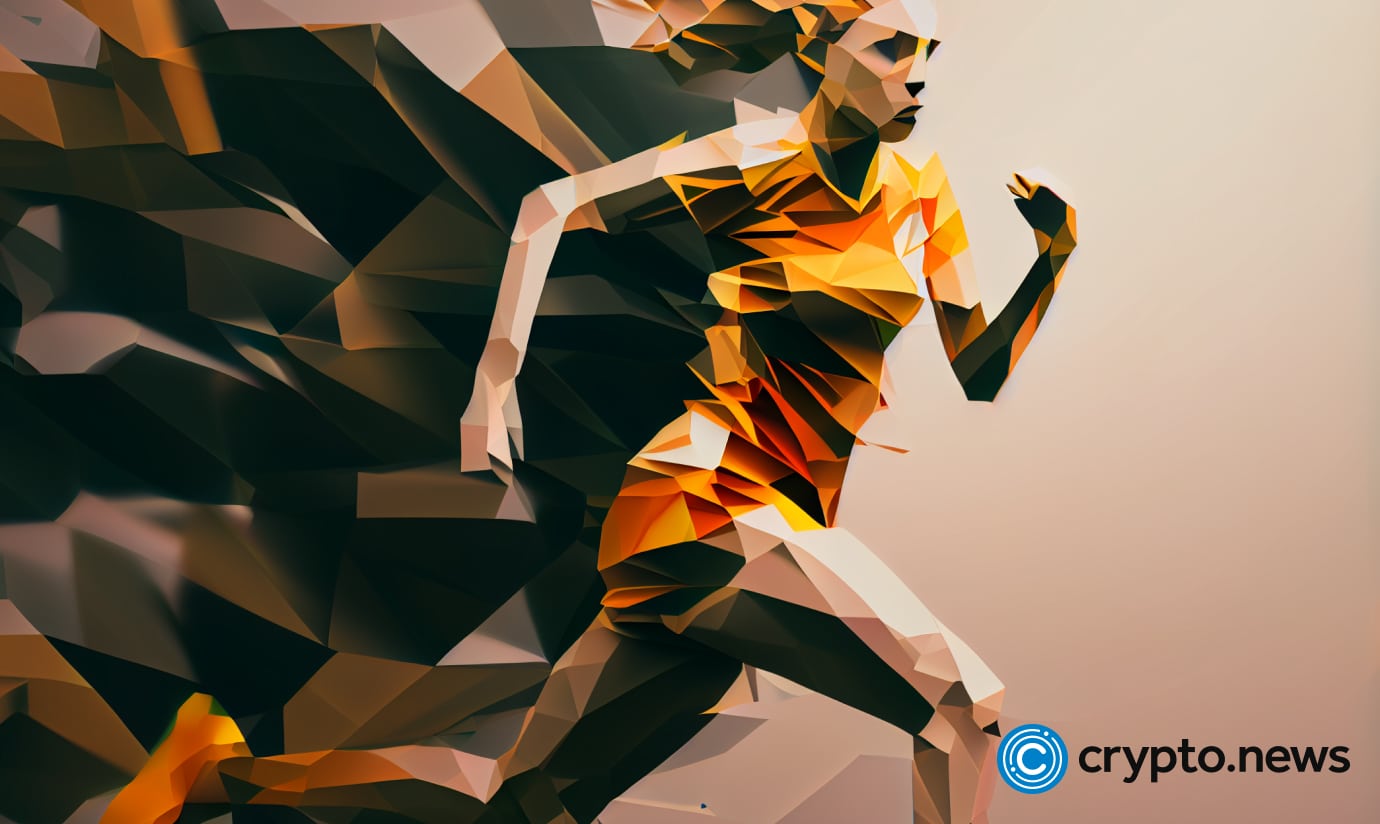 How to earn crypto while staying fit? Learn about Sweatcoin, the mobile app that rewards your physical activity with blockchain-based tokens, and find out if it's worth giving a try.
How does Sweatcoin work?
Sweatcoin is a mobile app that aims to incentivize physical fitness through a unique rewards system through tokens on the Ethereum (ETH) blockchain. The app tracks user movement such as walking and running using the sensors and global positioning system (GPS) built into smartphones.
SweatCoin, a brand behind the app, is part of the Sweat Economy (SWEAT) token ecosystem. The Sweatcoin app has attracted a lot of attention. According to Statista data, it was the world's leading health and fitness application in 2022.
The application verifies the gathered movement data to calculate the number of steps users take each day. For every 1,000 steps logged in the app, users earn one Sweatcoin token that can be redeemed in the in-app marketplace for prizes. As of press time, one SWEAT token is worth $0.007523.
What is Sweatcoin's SWEAT crypto?
Sweatcoin launched its SWEAT token in September 2022. This allowed the app to transition to a "move-to-earn" model, where users can mint SWEAT tokens based on their daily step count.
Cryptocurrencies like SWEAT operate on blockchain networks that use cryptography to secure transactions, the same technology that allowed the launch of Bitcoin (BTC) back in 2009. Sweatcoin chose to launch SWEAT on Ethereum, the most established smart contract-enabled blockchain, as well as NEAR, a newer blockchain further focused on speed and scalability.
To mint SWEAT tokens, users connect the Sweatcoin app to a crypto wallet app. There is a daily limit of minting only the first 5,000 steps as SWEAT, while any additional steps still earn Sweatcoin tokens. This capped model controls the inflation of SWEAT's circulating supply. The rate of steps required to mint 1 SWEAT also increases exponentially over time.
The app examines factors like movement speed, frequency, and device location patterns in an attempt to filter out inaccurate step counts before minting rewards. This "proof of movement" model aims to ensure all SWEAT minted represents true physical activity.
Sweatcoin's approaches provide new accessibility to the crypto ecosystem while promoting health and fitness habits. Since launching in 2014, Sweatcoin has attracted over 110 million users with this model.
How to cash out Sweatcoin
Earned Sweatcoins can be exchanged in the app's marketplace for gift cards, workout gear, classes, and more. The catalog of rewards comes from Sweatcoin's partnerships with brands and businesses. Users can also donate Sweatcoin earnings to charities through the app. Meanwhile, minted SWEAT tokens can be transferred to crypto wallets, traded on exchanges, or staked to earn interest like any cryptocurrency.
Sweatcoin is free but limits non-paying users to 10 Sweatcoins earned daily. A $5 monthly subscription allows users to earn more. Critics say rewards remain limited overall, and steps aren't counted for indoor activity.
How does Sweatcoin make money?
Sweatcoin's founders say the model generates revenue through partners and investors seeking exposure to its health-conscious audience. This allegedly allows the app to operate without selling user data, with profits going towards new features and growth. According to Owler, Sweatcoin has an estimated annual revenue between $100,000 and $5 million and so far has gathered $5.7 million of funding.
By integrating cryptocurrency, Sweatcoin expanded its fitness ecosystem into web3. Planned developments like NFT gaming and decentralized governance will further its goal of making fitness engaging through technology.
FAQs
Does Sweatcoin give you real money?
The Sweatcoin app awards its users with the SWEAT token, which you can exchange in the app's marketplace for gift cards, workout gear, classes, and other rewards.
Is Sweatcoin worth it?
Sweatcoin may be a fun way to motivate yourself to move more, but don't expect to get rich or snag big prizes. The app gives you tokens for walking, but the rewards usually require a lot of steps. Most offers start at around five Sweatcoins and are often just for discounts, not actual products. Plus, bigger items or gift cards can cost tens of thousands of Sweatcoins. So while it might give you a little extra push to be active, the financial payoff is pretty small.