What Is WalletConnect & How Does It Work?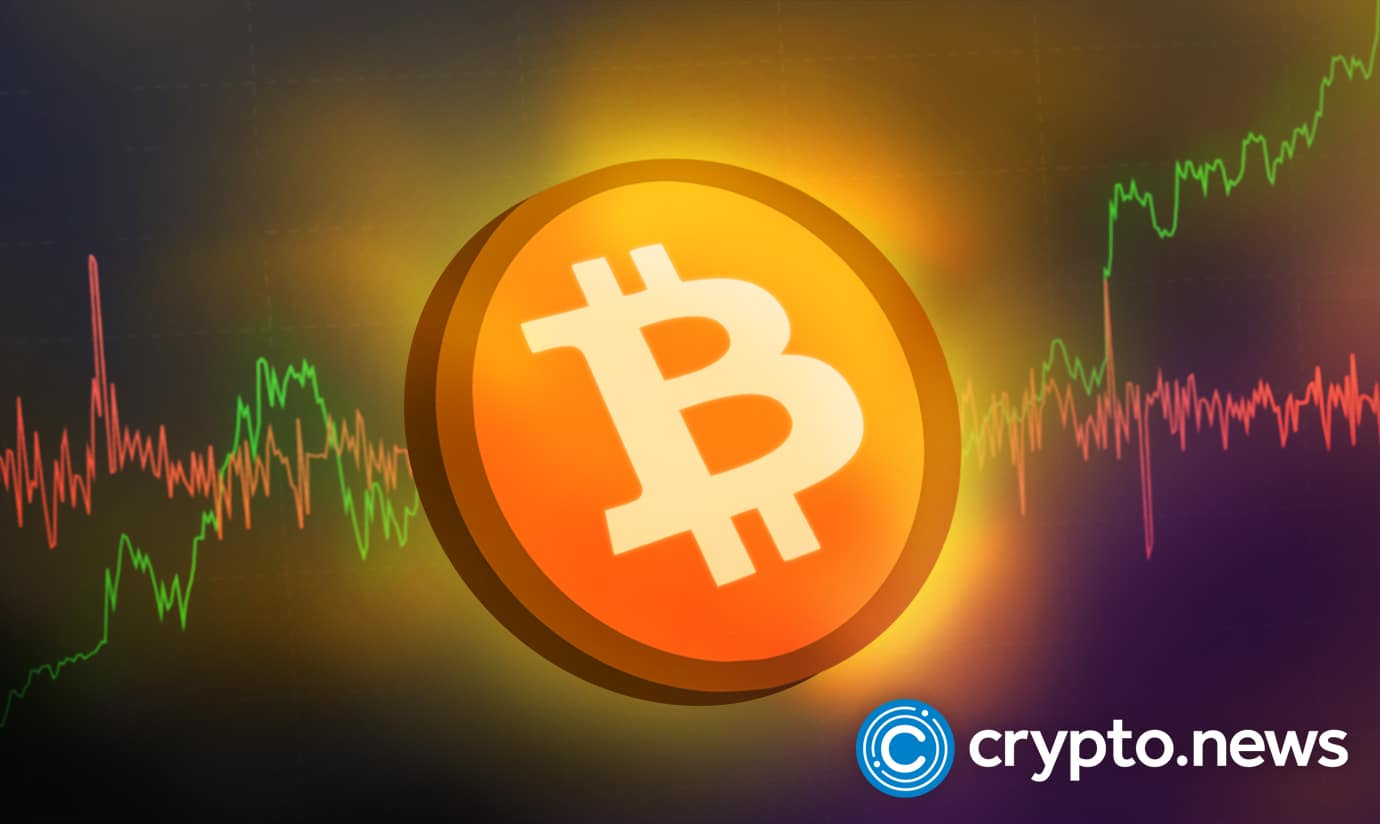 In this guide, we take a look at what WalletConnect is, how it works, the most popular mobile wallets that work with it, and discuss whether it's safe to use.
What Is WalletConnect?
Cryptocurrency wallets are an indispensable component of Web 3 applications. Besides their standard use for crypto storage, crypto wallets also act as a gateway to decentralized applications (DApps) on blockchains like Ethereum.
However, given the large number of blockchain wallets available, DApp developers are not able to implement native support for every single wallet out there. That's where WalletConnect comes into play.
WalletConnect is an open protocol that enables users to connect mobile crypto wallets to DApps through deep linking and QR code scanning.
With WalletConnect, users are able to securely process transactions without revealing any personal information, making WalletConnect arguably a much safer and more private option in comparison to browser extensions.
But how does WalletConnect achieve this? It does so through its Mobile Linking feature that enables mobile wallet apps to interact with DApps. This way, developers are able to seamlessly and effortlessly execute connections between DApps and mobile crypto wallets.
Now that we know what WalletConnect is, let's take a deep dive look into how WalletConnect works.
How Does WalletConnect Work?
Although the process of using WalletConnect to connect to a DApp may vary between mobile and web browsers, the procedure remains simple and fast.
For this guide, we will use PancakeSwap and Trust Wallet as examples. PancakeSwap is an automated marketing maker and yield farming protocol operating on BNB Smart Chain and Trust Wallet is a market-leading multi-currency wallet.
Now, let's take a look at how to connect to PancakeSwap using Trust Wallet and WalletConnect.
Step 1: Access the PancakeSwap DApp
Open your browser and go to https://pancakeswap.finance. Remember to always access the official website of the DApp you are interested in using. Find the 'Connect Wallet' button either on the top right-hand corner or next to the 'Trade Now' button.
Step 2: Connect Your Trust Wallet App
Click on the 'Connect Wallet' option and choose the WalletConnect option to get a QR code display.
Step 3: Go to Your Trust Wallet App
Next, go to your Trust Wallet app, click on 'Settings', select 'WalletConnect.' Then, click 'New Connection' to be able to scan the provided QR Code.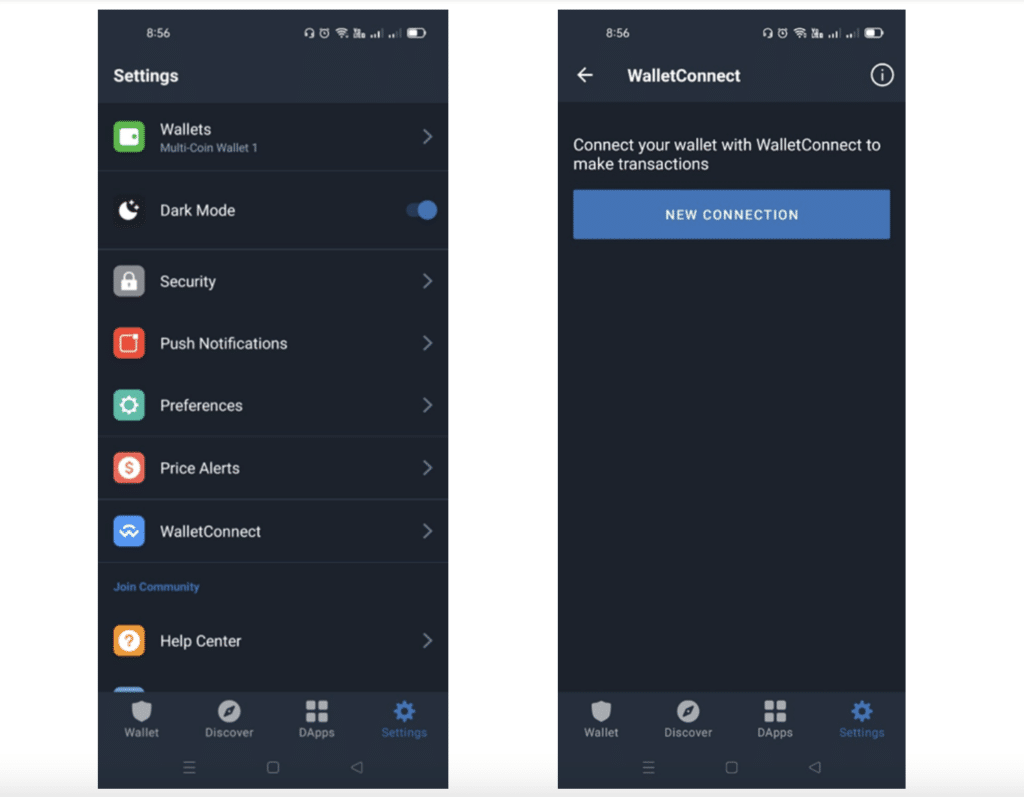 Step 4: Scan QR Code
Go back to your browser extension and scan the QR code provided. Please note that this may take a few seconds.
Step 5: Connect to PancakeSwap
Once successful, you will automatically be redirected to the PancakeSwap DApp on Trust Wallet. Click on 'Connect' to link your wallet to the DApp. The PancakeSwap site will show that you are connected via the browser on the app. This means that you are now ready to transact.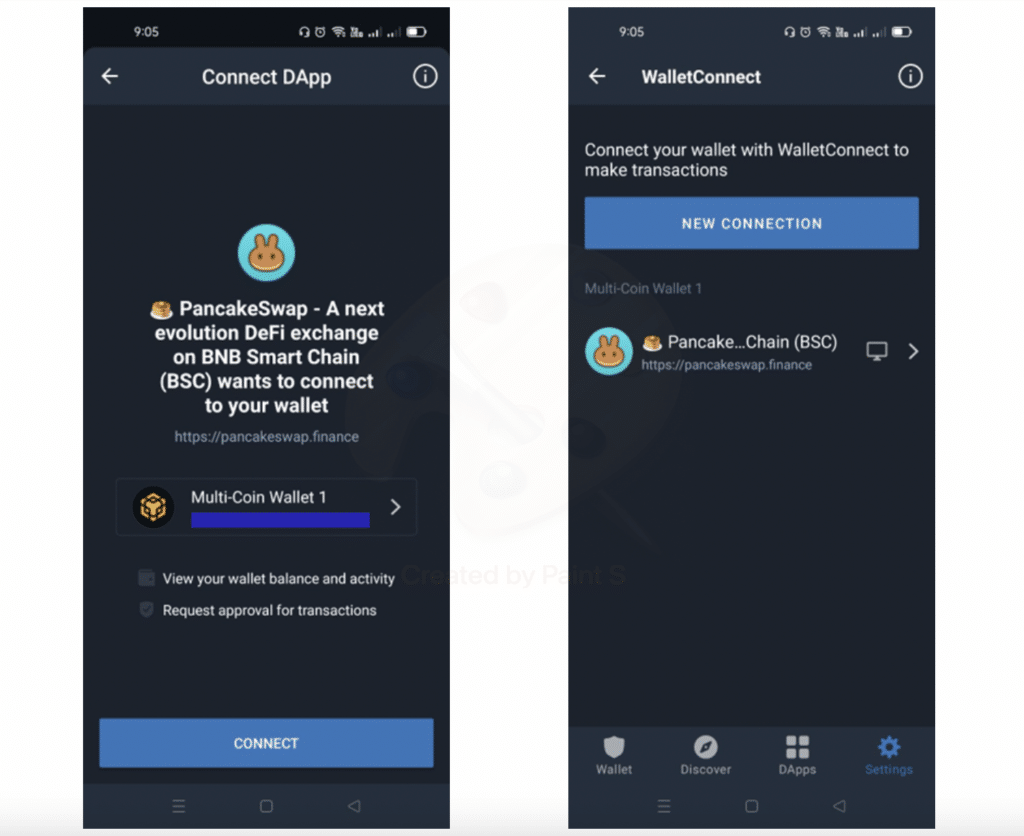 Of course, you can connect as many DApp browsers as you would like. Moreover, you can also opt to access the DApp using your smartphone instead of the website browser. The process is basically the same but you will not need steps 3 and 4. However, you will be operating between the Trust Wallet app and your smartphone browser.
Step 6: Make a Transaction
To make a transaction, click on 'Trade Now' on PancakeSwap and choose the tokens you want to swap. For instance, BNB to ETH. Key in the amount of BNB you want to swap for ETH and click on 'Swap'.
Step 7: Confirm Swap
Next, confirm the details are okay and click on 'Confirm Swap'. You will only be required to click on 'Accept' price updated if the price changes mid-transaction as was the case in this example.
Once the transaction is complete, confirm the same on your Trust Wallet app. Remember, this may take a few minutes to complete.
Next, remember to disconnect WalletConnect from your Trust Wallet app once the transaction is successful. To do this, click on the 'Wallet' icon on the top right, then 'Disconnect' on the drop-down menu.
And that's it! That's how you can use WalletConnect to access a decentralized application.
What Mobile Wallets Work With WalletConnect?
WalletConnect is compatible with over 150+ different crypto mobile wallets. Below are ten leading wallets that you can use to connect to your favorite DApps using WalletConnect.
Argent Wallet
BitPay Wallet
imToken Wallet
MathWallet
MetaMask
MyEtherWallet
Rainbow Wallet
SafePal Wallet
TokenPocket
Trust Wallet
Is WalletConnect Safe?
The short and simple answer is yes, it's safe. WalletConnect creates a secure connection allowing users to carry out transactions between a DApp of their choice and their crypto wallet. Moreover, WalletConnect will also require users to approve any transactions they make, and at no point does it give any DApp access to your private keys.
Simply put, it's impossible to connect to any DApp through WalletConnect and have your funds utilized for anything without your approval. Remember, DApps carry their own risk and it's imperative that you evaluate the risks before carrying out any transaction.
In addition, remember to disconnect from the DApp you are connected to once you complete the transaction.
FAQs
What is WalletConnect?
WalletConnect is an open protocol that allows cryptocurrency users to securely and seamlessly connect mobile wallets to decentralized applications (DApps) using deep linking and QR code scanning.
Is WalletConnect Safe? 
Yes. WalletConnect is a secure way to connect your mobile crypto wallets to decentralized applications (DApps) on your web browser.
Which Wallets Work with WalletConnect?
WalletConnect works with over 150 web3 wallets, including Argent, MathWallet, MetaMask, MyEtherWallet, Rainbow Wallet, TokenPocket, and Trust Wallet.