Ledger Announces New CEO and $2.9 Million Samsung Investment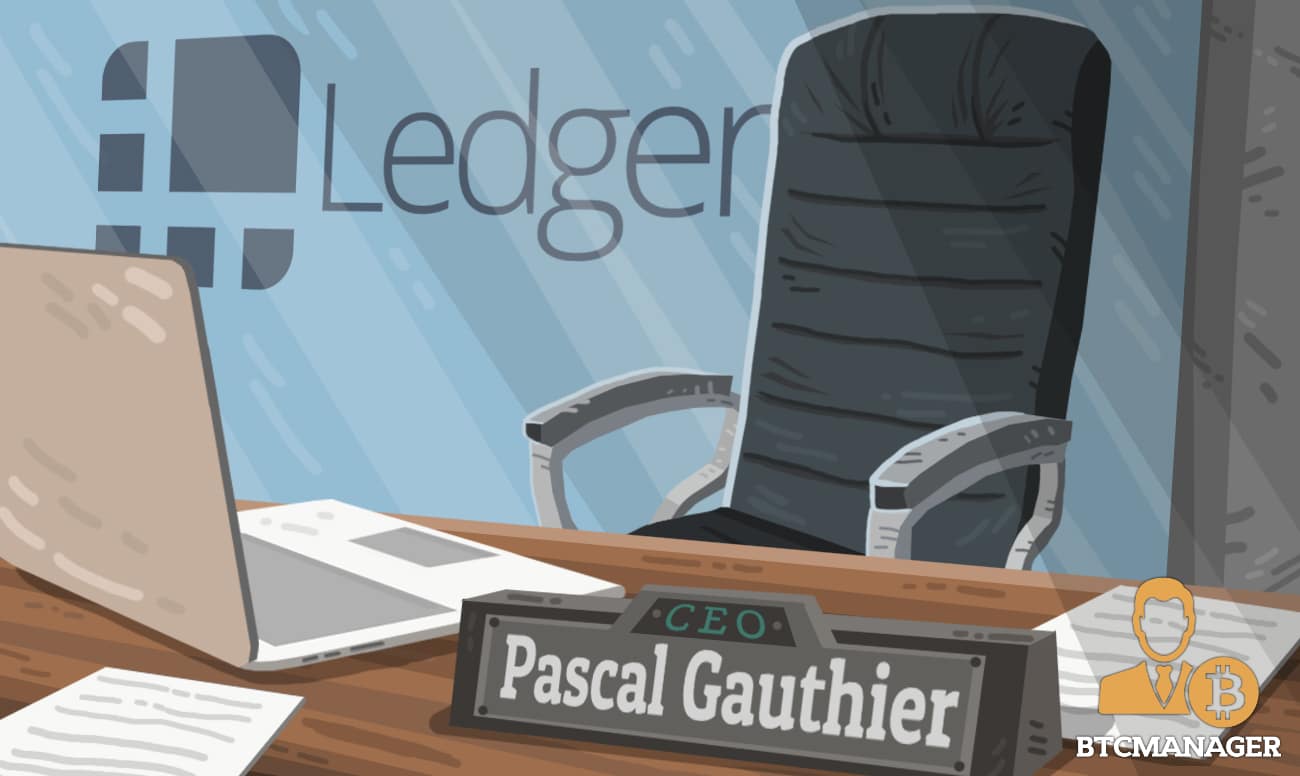 In an official statement dated April 24, 2019, Ledger CEO Eric Larchevêque announced that he would be stepping down from his role to take on the duties of Chairman of the Board at Ledger. Pascal Gauthier will step into the role of CEO.
The firm also reported a $2.9 million investment from tech giant Samsung. With rumors swirling around the Samsung S10's cryptocurrency wallet, commentators have pointed to a Ledger collaboration to meet these ends.
Hello, Mr. President
Some brand new changes are taking place at Ledger as the French hardware crypto wallet producer has announced that it a new CEO in Pascal Gauthier. This announcement was made on April 24, 2019, and marks a new era for the wallet provider.
The announcement featured a letter from Eric Larchevêque, who formerly held the position.  In the letter, Éric explained that the challenge of managing a fast-moving company that has gone from seven co-founders to over 180 collaborators prevented him from engaging in strategic thinking.  
Acknowledging the ever-growing industry of cryptocurrency, Larchevêque decided, with the support of the board, to move into a different role as Executive Chairman of the Board and leave the role of CEO to Pascal.
While Larcheveque will no longer be taking on the role as CEO, it is apparent that his influence will still be felt on the company as the press release stated that he will oversee regulatory and government outreach, partnerships, customers and broad business strategy.
Bravo @EricLarch que de chemin parcouru #crypto #wallet, Samsung investit dans la pepite francaise ledgerhttps://t.co/4VgKMpXiDc

— Johan Cohen (@JohanCohen) April 24, 2019
Larchevêque intends to focus some of his efforts now on regulatory outreach due to how much influence earning government approval has on a crypto business.
Recently, Ledger's Nano S Wallet earned a certification of security from the French government which went a long way to boost consumer confidence in their product. In this new role, Larchevêque will be able to secure even more approval for the firm and take their business to the next level.
Rather than exiting the company altogether, it seems his role will simply evolve into one that will allow him to engage in more strategic thinking while leaving the day-to-day operations in the hands of someone else.
"Pascal will from this day be leading Ledger as its new CEO, in charge of executing on the strategy and delivery of our products. In my new capacity of Executive Chairman, I will do everything I can to help him succeed in his mission," the press release says.
This is one of the many changes that have taken place at Ledger over the last few months as they partnered with Neufund in December 2018 to launch a blockchain-based platform for managing security tokens and also spoke out about some vulnerabilities discovered in the wallets of their rival Trezor.