Ledger Hardware Wallet Now Compatible With OMG Network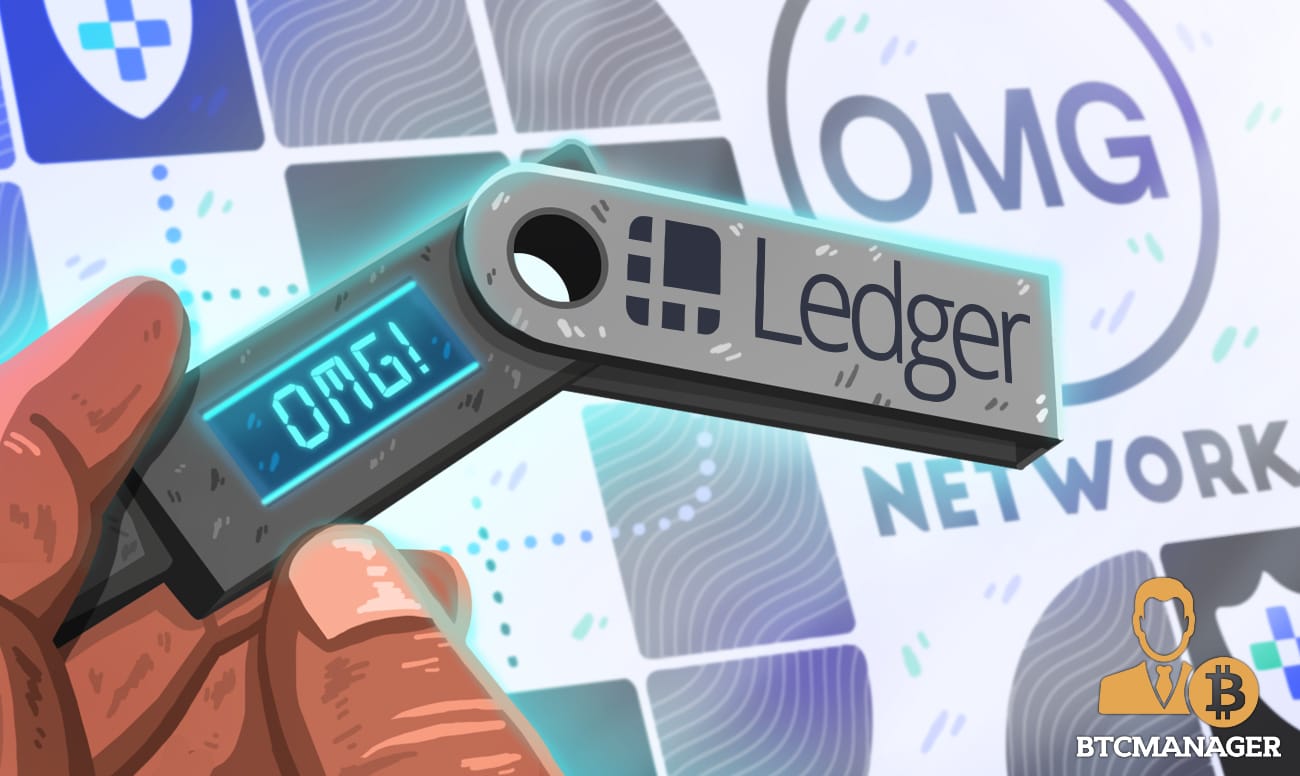 Blockchain platform OMG Network has revealed that it had added an integration for popular hardware wallet provider Ledger. This information was revealed today, 18 November in a press release on OMG Network website.
Ledger Users Can Now Store OMG
According to the report, Ledger wallet users will be able to securely store and transfer tokens on the OMG Network straight from their hardware wallet.
The blockchain platform further revealed that the addition of Ledger hardware integration was a major plus for its blockchain. . Ledger users will be able to authorize transactions on the OMG Network from the offline device.  Thus adding a layer of security between assets and hackers or even network malfunctions.
OMG Network also added a tutorial video that showed how to use the new feature. The video which is six minutes long comprised of comprehensive steps on how to transfer OMG tokens into a Ledger wallet and vice versa.
Speaking on the integration OMG Network director of Engineering, Thibault Denizet stated his belief that it would make the OMG Network mainnet safer.  He further added that the integration further shows its commitment towards the safety of user's funds.
"Getting this integration across the line only reinforces our ethos of safety first: from deposit to exit," he said.
Great Development for OMG Network
Ledger is considered one of the top hardware wallet providers and is used by many to secure their crypto assets. Its partnership with OMG Network is a huge one as users will be able to store OMG on their hardware wallets.
OMG Network has continued to make major gains since rebranding in 2020. The blockchain platform was previously known as OmiseGo and changed its name in June as part of a rebranding process. Since then it has continued to secure crucial partnerships geared towards achieving its major aims of banking the unbanked.
In August, BTCManager reported that OMG Network would be supporting stablecoin Tether. The integration is aimed at reducing confirmation times of Tether on the Ethereum blockchain which has been clogged in recent months due to the success of DeFi protocols.
OMG Network is built as a sidechain on the Ethereum blockchain and offers faster transactions within its network.  Since the integration of Tether, OMG Network has witnessed increasing liquidity on its blockchain network.