Lending Firm BlockFi Launches Bitcoin Trust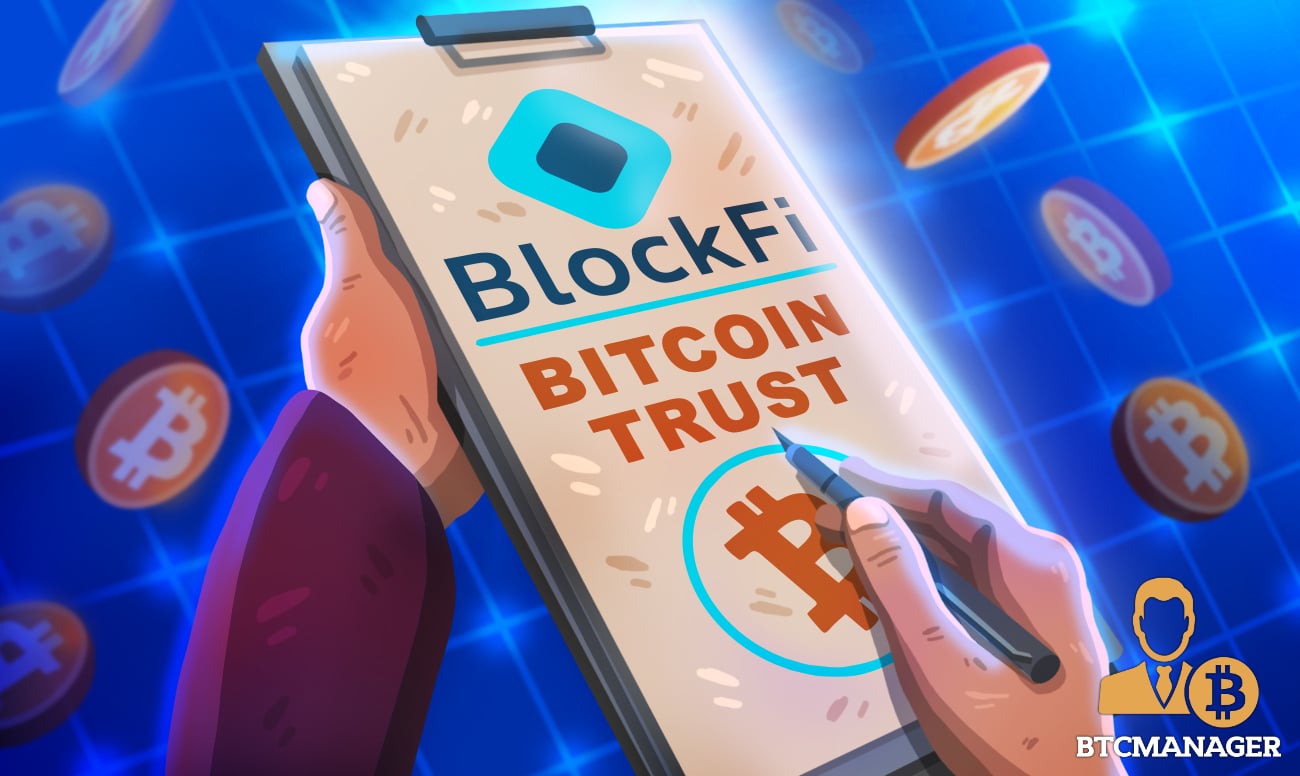 Crypto lending platform BlockFi has revealed the launch of its Bitcoin Trust. This was revealed in a press release on Tuesday and signaled the next phase for the lending platform. 
Bitcoin Trust Added By BlockFi 
BlockFi had registered the bitcoin trust with the Securities and Exchange Commission (SEC) in January, according to a public filing. This was after it had fulfilled the requirements from the regulatory body. 
According to the report, the Fidelity Digital Assets will hold the custody of the bitcoins represented with the Trust. Fidelity Digital Asset is the cryptocurrency arm of the investment group Fidelity Investments. Also, Grant Thornton LLP serves as the auditor with Coin Metrics, providing index and pricing data for the Trust. 
Furthermore, the Trust will be issued via private placements and reflect the value of BTC held inclusive of the Trust's expenses and other liabilities. BlockFi also revealed that the shares would be available to global institutions in the nearest future. 
"Trust shares will be available to global institutions and other qualified investors in the near-term, and later this eligibility will be expanded to include accredited individual investors in the U.S," BlockFi stated. 
With the launch, BlockFi can join a select list of firms that offer bitcoin trusts. Bitcoin trusts are viewed as a significant investment tool that enables institutional investors to access cryptocurrencies in a regulated environment. 
Major Milestone
Speaking on the development Zac Prince, BlockFi CEO, expressed his opinion on what the launch means to the lending platform.
He said:
"Given the level of institutional activity in recent months and demand for new, professional-grade investment vehicles, the timing of BlockFi Bitcoin Trust is ideal."
He further added that the company would continue to expand the bitcoin trust to a retail brokerage. As we work to broaden the availability of this vehicle to retail brokerages, we expect this product will facilitate more significant investments in digital assets – at the core of BlockFi's mission in bridging crypto with traditional finance," He concluded. 
BlockFi is considered one of the top lending platforms in the crypto space. Since its launch, the lending platform has made massive profits generating $100 million in revenue. This latest development will boost BlockFi revenue as more institutions will be able to access bitcoin.