Lenovo Set to Use Blockchain Technology for Physical Document Validation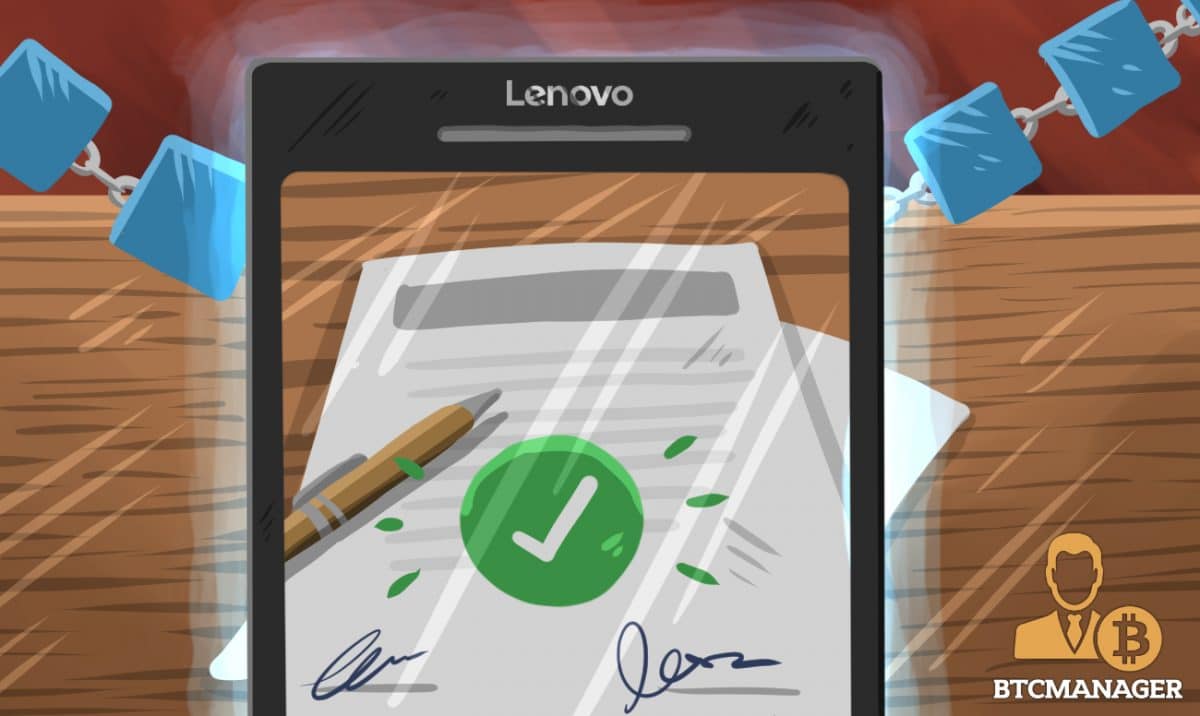 The Chinese personal computer and mobile phone company, Lenovo, have since caught the blockchain fever. The firm registered a related patent with the U.S Patent and Trademark Office (USPTO) since 2016, but the USPTO only released the application on February 15, 2018.
Blockchain-Based Document Validation System
The Chinese technology 'big whale' is poised to use Blockchain technology for checking the authenticity of physical documents.
As contained in the application released by the USPTO, Lenovo describes a solution that makes use of digital signatures encoded in physical documents that can be processed using computers and other devices to verify the authenticity of a document.
In carrying out the validation, the processing machine would decrypt the signature and translate it into a digital "map" of the document, before finally comparing it with the physical copy the user has.
The application further explains that the encoded digital signature is a "security blockchain," with an array of digital signatures representing blocks in the security chain.
The firm makes it clear that its "security Blockchain refers to a distributed database that maintains a continuously growing list of data records secured from tampering and revision." Moreover, the patent added that every block receives updated "information about the physical document at various points in time."
The application reads:
"Using the security Blockchain, anyone can validate that they have the current authentic physical document even if multiple paper copies exist and multiple people have made entries in the chain of modification. If any forgeries exist, they will show up as orphaned blocks in the chain. To validate a paper copy, a user of the electronic device takes a picture of the printed code on the physical document."
The tech giant is optimistic that its distributed ledger technology solution would be of immense benefit to all parties that have copies of a particular document as they can all be sure they "are each viewing an accurate copy" at all times.
The attraction comes from the fact that the possibility of any party altering the text of the given document with an "ink pen" is eliminated by using the firm's innovation.
Lenovo is yet another global technology company that has been exploring the inherent possibilities of the distributed ledger.
Back in 2017, Lenovo, in conjunction with technology IBM, began work on a Blockchain-based invoicing solution that could disrupt legacy billing systems. The duo outlined a system that would make billing and operational data processes more traceable and transparent.