Line Corporation Unveils Cryptocurrency and Blockchain to Support Its Messaging App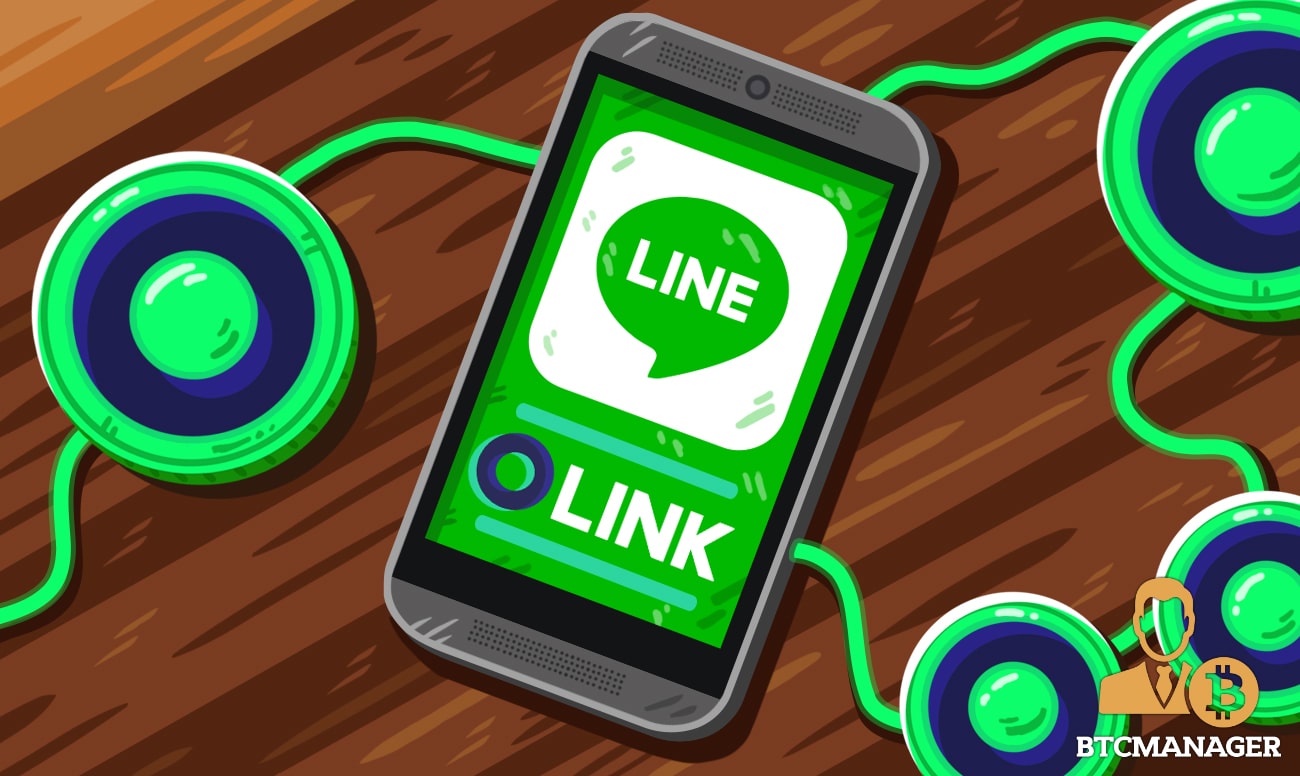 Line is a messaging platform developed by Line Corporation. The messaging app has now launched its cryptocurrency and blockchain to complement its messaging service. The token called Link, and its Link-Chain was entirely developed independently by the company.
Line's Blockchain Push
With this move, Line Corporation joins the small group of prominent and established companies developing and issuing its cryptocurrency.
According to Mobile Marketing Magazine, the company decided to implement the technology as a way of rewarding pro-active users who help develop new dApps over their blockchain network. Line Corporation tried to avoid the common financing method used for the majority of cryptocurrency-based projects which is the ICO. Instead, the company uses a reward system that rewards members who are participative and help in the development of the application. With this, the company seeks to find a decentralized ecosystem where development can thrive.
For instance, users who contribute to one of the decentralized app (dApp) services within the Link ecosystem will receive an incentive.
Takeshi Idezawa, the CEO of Line Corporation commented:
"Over the last seven years, Line was able to grow into a global service because of our users, and now with Link, we wanted to build a user-friendly reward system that gives back to our users. With Link, we would like to continue developing as a user particpation-based platform, one that rewards and shares added value through the introduction of easy-to-use dApps for people's daily lives."
The token will be used as the reference currency of the Link ecosystem and users can use it for all sorts of purposes.
BitBox and "Link Chain"
The company also revealed it is registering Link exclusively on the global crypto-exchange Bitbox, where the token will be distributed to users. Bitbox will also become the main hub where investors can acquire and trade Link with other digital assets.
The token will be operated over its "Link Chain" enterprise blockchain – a distributed ledger built from scratch by the company. The launch of its Genesis Block was made on August 23, 2018, so it is a relatively recent development. Link-Chain will serve as a service-orientated blockchain network capable of applying dApps directly to its messaging platform.
Line Corporation is looking to introduce a stable infrastructure with minimized waiting time and where users can also contribute to its development while being compensated for their contributions.
The company stated that a total of 1bn Link is going to be progressively issued and distributed according to the ecosystem protocol. Line also revealed that from the 1 billion Link Tokens to be released, around 800 million will be set for user rewards while the other 200 million will be under the control of the company and its Line Tech Plus program supposedly to be used as a reserve.