Liquid Temporarily Halts ETH and ERC-20 tokens Withdrawals Amid High ETH Gas Fees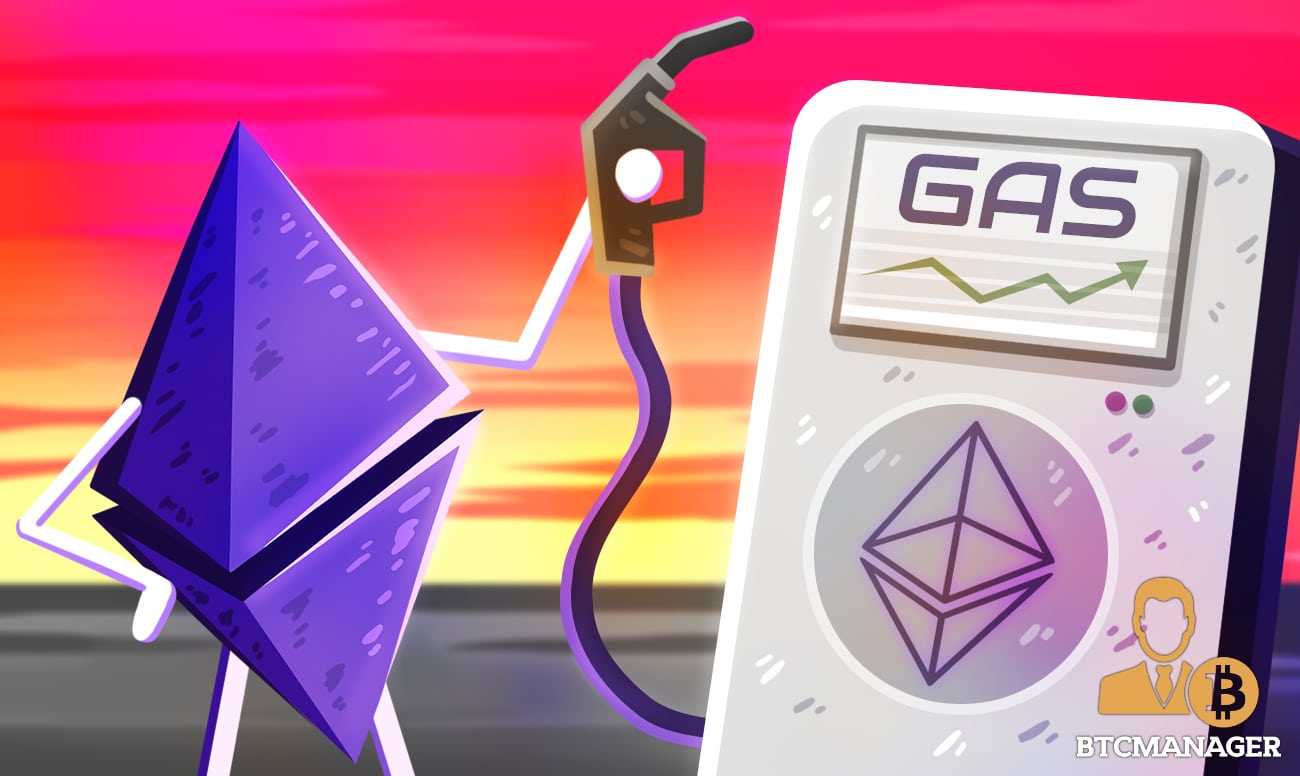 Major Japan-based cryptocurrency exchange Liquid has temporarily suspended withdrawals for Ether (ETH) and ERC-20 tokens following a spike in the average ETH gas fees on the Ethereum network.
High Transaction Fees Cause Suspension of ETH and ERC-20 Withdrawals
Liquid announced the news of the suspension via its official Twitter handle on Thursday (Feb. 4, 2021). The gas fee reached almost $17.50 as at February 3, according to data from YCharts, which consequently caused the exchange to suspend withdrawals for ETH and ERC-20 tokens.
However, the crypto exchange stated that normal services would resume on the platform when transaction fees reduce. Part of the tweet said:
"Service will be resumed once GAS fees return to normal levels. All other crypto currencies are operating as per normal. Thank you for understanding."
The current gas fee surpassed the previous all-time high (ATH) of $17.43 reached earlier in January 2021. However, data from YCharts  revealed that the average transaction fee reached a new ATH of $17.67 on February 2, 2020.
The high Ethereum transaction fees comes amid the ETH price rally. The price of ETH after struggling to break its 2017 ATH, finally made its breakthrough and posted several highs, ultimately reaching a new ATH of almost $1,700. At the time of writing, the ETH price has dropped slightly from its ATH, trading at $1,658.31.
Apart from Ethereum, fess on some decentralized finance (DeFi) projects also skyrocketed. Popular crypto investor Davis Lark revealed that he paid $50 for gas fees on major DeFi platform Uniswap.
Meanwhile, the high ETH gas fees continues to remain a cause for concern for casual traders, as the high cost of transaction consequently affected their profit. There have been calls from the crypto community to adopt the implementation of  layer-2 (L2) scaling solutions like zk-rollups and other enhancement protocols.
Back in September 2020, Ethereum co-founder Vitalik Buterin introduced the Ethereum Improvement Proposal (EIP) 2929 to tackle the issue of high gas fees on the Ethereum network. In addition, with the advent of Ethereum 2.0, there are hopes that its proof-of-stake consensus could successfully  boost scalability and reduce transaction fees.