Lisk (LSK) Lays Off 40 Percent of Its Staff Two Weeks Before Christmas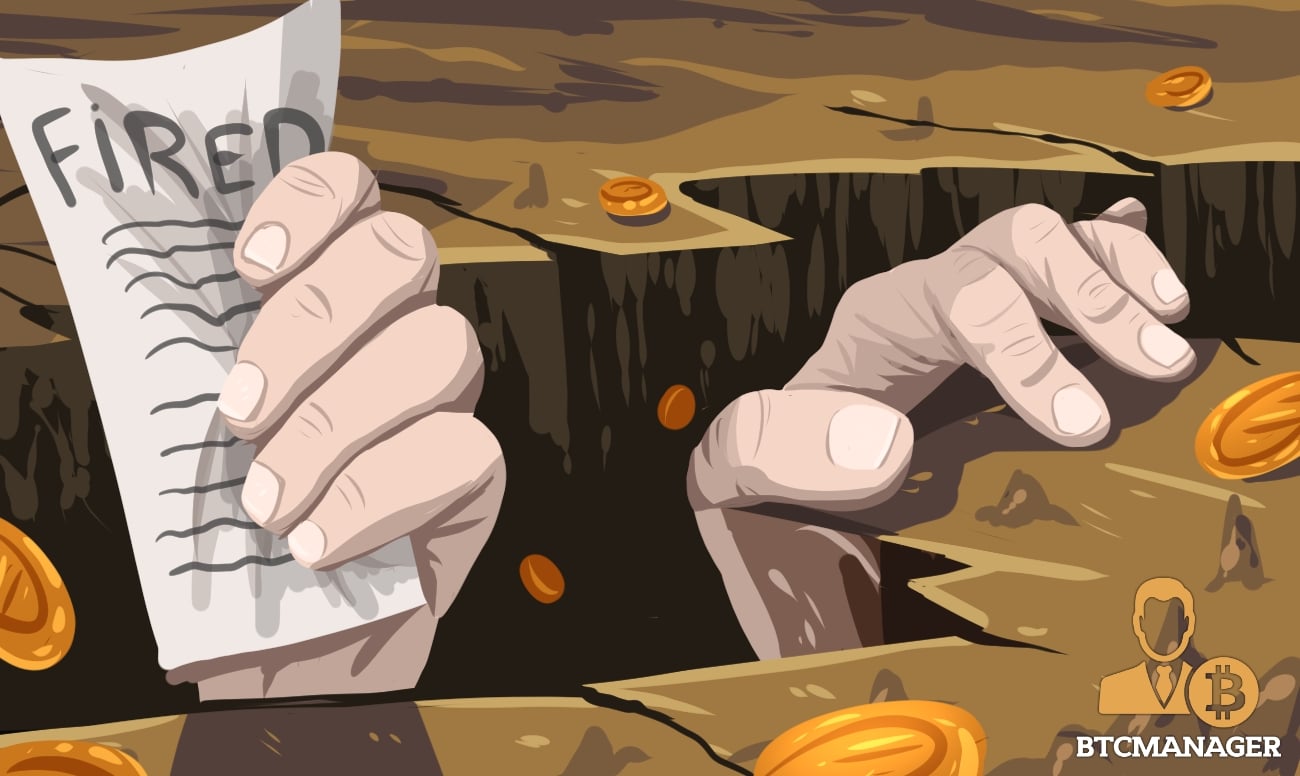 The Lisk (LSK) project has reportedly fired about 40 percent of its workforce with rumors of other employees quitting the company in droves. Meanwhile, the Lisk hierarchy says the move is part of efforts to improve its operational efficiency but critics say the project is looking like another failed altcoin experiment.
Lisk Drops 21 out of 53 Employees
According to a post on cryptocurrency subreddit, Lisk has laid off 21 out of its 53 employees. The project also reportedly elected not to offer contracts to three additional persons already considered for employment.
Commenting on the downsizing decision, Lisk co-founder Max Kordek, posting on the project's Discord, wrote:
"Today, at Lightcurve, we laid off 21 of our employees and terminated the contracts of three employees who were yet to join. This concludes the recent wave of terminations you may have observed. We are now ready to go completely dedicated into 2020 with a solid team of 31 individuals on the Lightcurve side."
Of the 31 remaining employees, 19 are attached to the research and development with four each in operations and marketing, while a couple each remain in design and business development departments respectively.
For Kordek, Lisk is prioritizing the research and development end of its operational spectrum. According to Kordek, the project decided to reduce its operational overhead but not at the detriment of backend development and research.
The Lisk chief also opined that the move aims to make Lisk a more agile project. However, some commentators on the subreddit thread argue that Lisk is on a downward trajectory stating that many proponents of the project have abandoned their online advocacy efforts.
Another Altcoin Project in Distress?
Unlike Ethereum (ETH), Lisk entered the crypto scene looking to allow developers to build and run their own decentralized apps (dApps) on the main blockchain without the need for smart contracts. Instead, DApp builders need only create sidechains for the deployment of their projects in JavaScript.
On the price side, LSK's performance mirrors that of the altcoin market in general. The Lisk token is down more than 73 percent from its 2019 price high of $2.40.
Trading at $0.65 as at press time, LSK has plummeted by 98 percent from its all-time high (ATH) price of $33.92 making it one of the worst-performing cryptos since the late 2017 bull run.