Litecoin Creator Charlie Lee Thinks Competitors Are suppressing LTC Price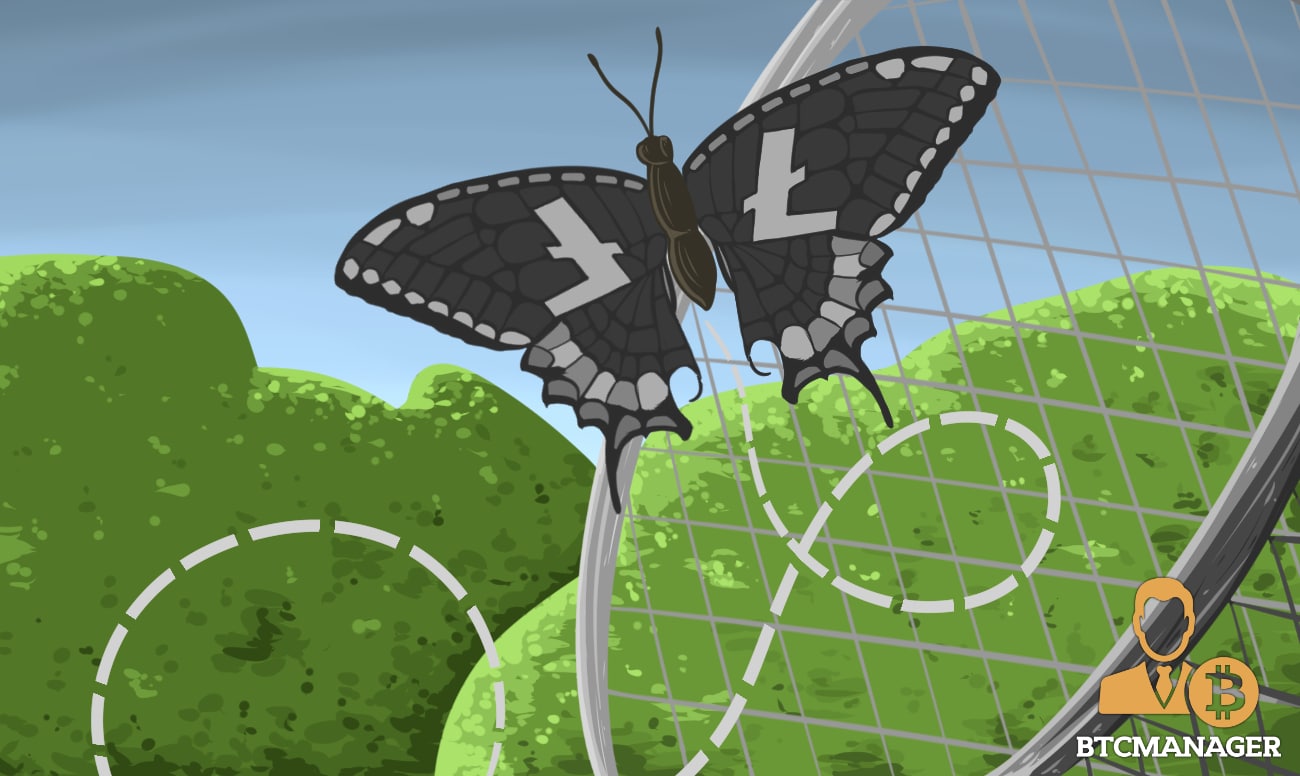 Outspoken Litecoin creator, Charlie Lee, went to Twitter to make a case for why he believes that competitors are suppressing the price of Litecoin (LTC), opponents and those who are shorting "his" digital currency on September 19, 2018.
"A Concerted Effort to Suppress Litecoin Price"
Charlie Lee stated on Twitter that there has been "a concerted effort" by individuals and funds to push the price of LTC down as they see Litecoin as a threat. As a response, Lee attempted to explain why Litecoin still has tremendous value.
In an eleven-part tweet thread, Lee pointed out the FUD that has surrounded the Litecoin project recently and wanted to clear up these untruths.
Firstly, Lee pointed out that Litecoin has not lost its edge and is still able to differentiate itself from other altcoin projects because it "has one of the most secure networks of all altcoins" and that "Litecoin has over $150MM of ASIC hardware protecting it." He also added, "Litecoin dominates Scrypt mining by far."
Furthermore, Lee says that miners have no incentive to attack the Litecoin network because it would result in a loss of value of their ASIC hardware. Moreover, LTC has massive liquidity – compared to other altcoins – and is being traded on most fiat-to-crypto exchanges, which is vital for investors to be able to get in and out of LTC easily and quickly.
According to Lee, Litecoin is supported by over nine payment processors, including Aliant Payment, BTCPay, Coinbase, CoinGate, CoinPayments, among others, which makes merchant adoption easy for the popular altcoin. There are not many other digital currencies, aside from bitcoin, that can make this claim.
Litecoin (LTC) has worked flawlessly as sound decentralized, censorship-resistant digital money for seven years with daily transaction volumes of over $200 million.
Litecoin Still Has Value Despite the Lightning Network
Litecoin critics have argued that Litecoin has lost its key value proposition as the cheaper and faster alternative digital currency to bitcoin now that the Lightning Network is being implemented on the Bitcoin network. Lee responds to this point thread, saying:
"[Many] of the LN clients and apps also support LTC because they see the value of Litecoin. With atomic swaps, LTC interoperates with BTC on the Lightning Network. Litecoin will always be the cheapest and fastest on-ramp to Lightning Network. And with solutions like submarine swaps, you can use on chain LTC to pay for a BTC lightning invoice! We will also have decentralized exchanges using atomic swaps. The possibilities are endless."
Lee also addresses the claim that Litecoin is "only" Bitcoin's testnet and, because of that, it should not be worth its current market value of three billion dollars. To that, he responded:
"Even if Litecoin's only use case is a testnet, you can't put an absolute value on it. Need to look at it relative to Bitcoin. Litecoin's marketcap is only 3% of Bitcoin's marketcap. That is not very large at all!"
"Litecoin helped Bitcoin activate SegWit last year by proving the game theory of SegWit in practice. Bitcoin's own testnet3 can't do it because testnet3 coins have no value, so no incentives for malicious actors to hack it. Litecoin helps Bitcoin. That is extremely valuable," he added and, thereby, suggesting that even if Litecoin were only Bitcoin's testnet it still provides value for Bitcoin and the development of cryptocurrencies overall.
Lee also refutes the claim that the Litecoin project has had no development in the past six months. To that, he responded saying that the digital currency's developers do not work on the master branch, which is where people look. However, he provides proof that development is happening by highlighting the recent release of version 0.16.2 and 0.16.3 in the past few days.
Lee concludes his tweet thread by negating the claim that he, as the digital currency's creator and biggest proponent, has stopped working on "his" project.
"I'm working on Litecoin full-time and focused on Litecoin adoption. Proof: the fact that I spent time writing these 11 tweets!," he wrote and added: "Litecoin also has the strongest crypto community. #LitecoinFam."
If Bitcoin Is Digital Gold, Litecoin is Digital Silver
Last year, Wall Streeter-turned-crypto investor, Mike Novogratz, said on CNBC's Fast Money that Litecoin is the poor man's Bitcoin. Criticism like this and many of the alleged untruths that Charlie Lee refuted in his tweets feel unwarranted given Litecoin's impressive history in the cryptocurrency markets.
Next to Bitcoin, Litecoin has managed to maintain a top spot among the most valuable cryptocurrencies since its launch in 2011. In light of the competition of this market, this is a testament to the hard work and continuous innovation by the Litecoin development team and its large community.
Litecoin has done an excellent job establishing itself as the only real digital spending currency next to bitcoin (and, since recently, also bitcoin cash) whereas other altcoins – even highly innovative ones – have so far failed to gain any notable degree of merchant adoption.
Thanks to Litecoin's low fees and high transaction speeds it has become a favorite among cryptocurrency users who use digital currencies to make payments online or to top up their cryptocurrency debit cards. Moreover, Litecoin has always managed to stay at the forefront of innovation, with its adoption of SegWit in 2017, and its cross-chain atomic swap with BTC shows.
While the argument that the implementation and mass adoption of the Lightning Network on the Bitcoin network may harm the utility of Litecoin as the go-to online spending currency is valid, it is unlikely that Litecoin will disappear from the top cryptocurrency networks any time soon.
Disclosure: At the time of writing, the author has small holdings in Bitcoin.