Litecoin Gearing Up for Large Gains as Litepay Launch Approaches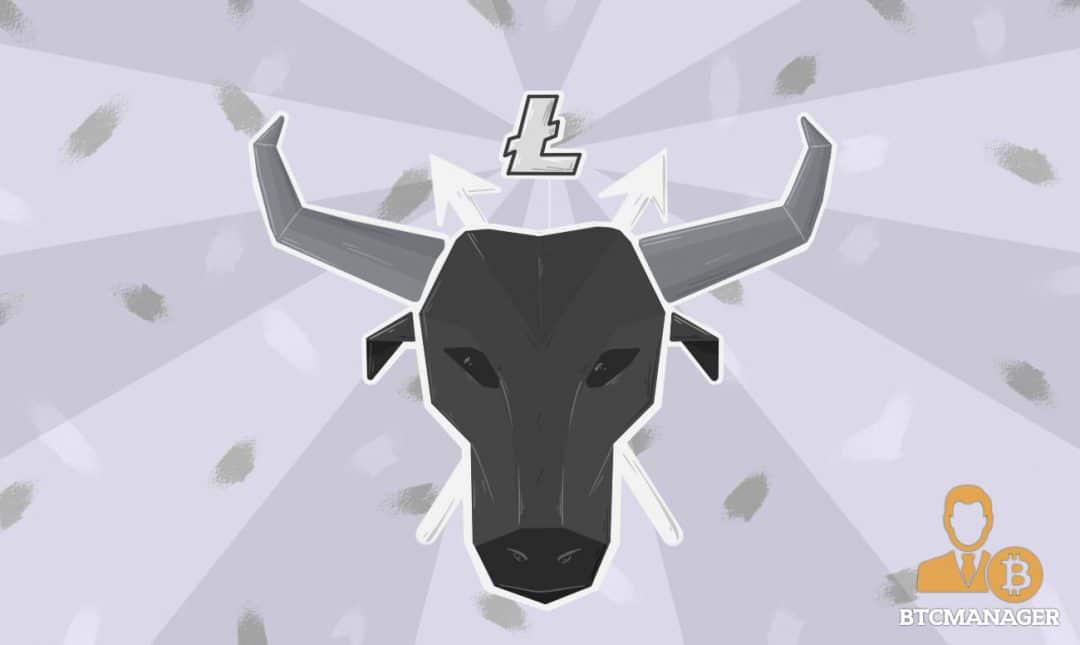 Litecoin (LTC), the silver to bitcoin's gold, is gearing up for further gains as bulls display dominance in the markets ahead of Litepay's launch on February 26.
Litepay is expected to widen the adoption of the altcoin, and generate greater interest in litecoin from merchants. By making the cryptocurrency easier to spend, it is theorized that many more people will flock to LTC so they can use it for payments.
LTC-BTC Looks to Break Key Resistance
The weekly chart below shows that a bullish signal is imminent. As we approach the end of the week, the market is sitting above an important fractal resistance at 0.021890. If the weekly close is higher than 0.021890, then we will have a bullish signal and no resistance implied until 0.033888, the high from late June 2017. Therefore, if the open of the candlestick for the week beginning February 26 is higher than 0.021890, we look to buy LTC-BTC and target 0.033888.
LTC-BTC (Weekly, Bitfinex)
Daily Charts Provide More Bullish Indications
Looking at the daily chart below, we see more reasons to be bullish on LTC-BTC. Firstly, we see that the fractal at 0.02200 has been breached and provided a buy signal on February 25. Further confirmation will be given on the daily close, with a close higher than 0.02200 motivating a long position.
Secondly, we see that the Awesome Oscillator is starting to display a bullish saucer signal. The signal will be triggered, at the earliest, on February 26.
LTC-BTC (Daily, Bitfinex)
The Linear Regression indicator shown below suggests strong resistance around 0.026 for early March, so if LTC-BTC is able to break the channel before March 5-6, we should see a swift movement toward the fractal ceiling around 0.033888.
LTC-BTC (Daily, Bitfinex)
LTC-BTC Could Cool Off on Litepay Launch…
The 4-hour timeframe suggests that LTC-BTC will peak anywhere between February 25 21:00 UTC to February 26 20:00 UTC. Notice, since the market formed a low at 0.020151, the market has made six near consecutive higher highs, and we assume LTC-BTC will display seven before becoming exhausted. Therefore, the latest LTC-BTC will peak will be late afternoon February 26 (UTC), where buyers will take profit and the market will correct somewhat, before likely heading higher.
LTC-BTC (4-hour, Bitfinex)
…But Renko Charts Suggest No Reversal Yet
The 4-hour Renko chart also shows a bullish outlook, with the green Renkos crossing above the Alligator indicator. We also see that momentum is starting to turn in favor of buyers, as the most recent bar is green. A breakout of 0.022876 will provide another reason to enter a long on LTC-BTC. We exit long positions once a red Renko candle is observed.
LTC-BTC (4-hour, Renko, Bitfinex)
Taking into consideration of the analyses above, it is likely litecoin will be a strong performer for the week beginning February 26.
The author owns litecoin (as well as bitcoin) and will enter into a long position on LTC-BTC on the weekly close, if the conditions outlined here are achieved.