London will host the largest crypto and blockchain conference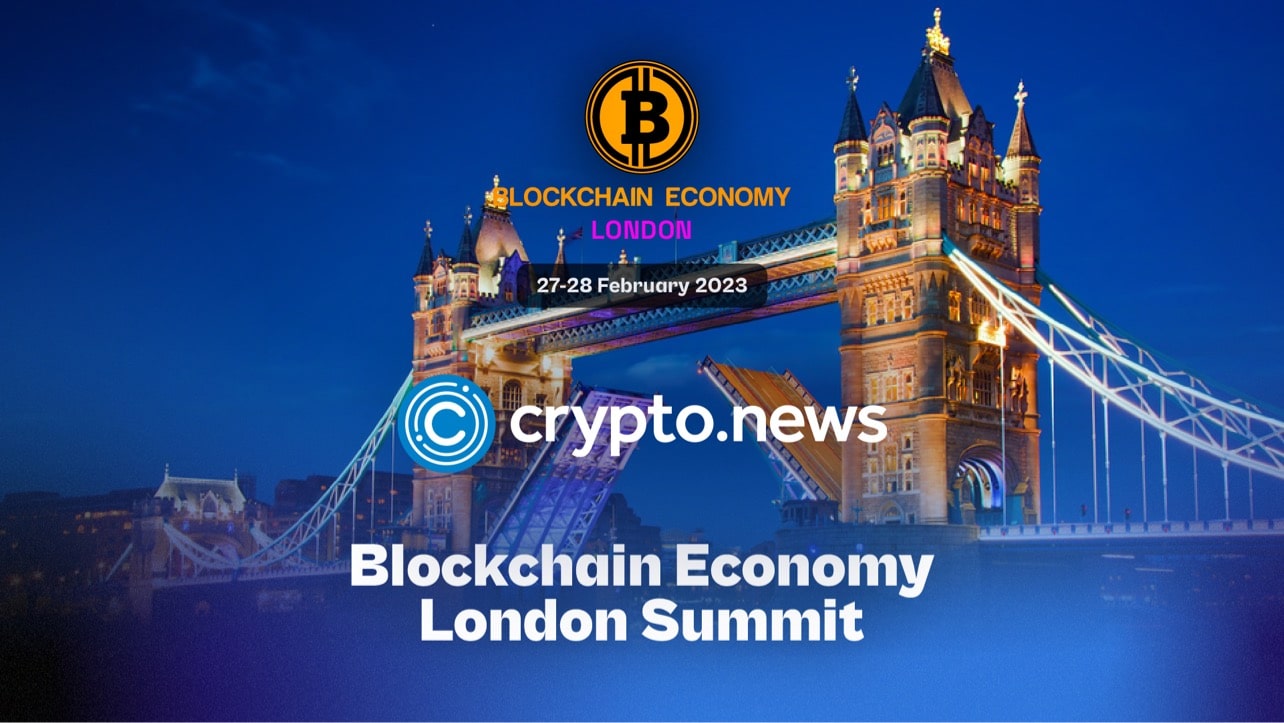 After 4-years of its successful events chain despite the bear market, the sixth edition of the Blockchain Economy Summit is scheduled for Feb. 27-28 in London, the U.K.
This crypto event will host more than 3,000 attendees from 65 countries. As one of the world's leading financial centers, London will now serve as a global hub for the crypto industry. This is why London is chosen as one of the primary locations for the international Blockchain Economy Summit series.
The U.K. Prime Minister Rishi Sunak highlighted that making the U.K. crypto hub is now on his agenda, saying: "It's my ambition to make the U.K. a global hub for crypto-asset technology".
Previous editions of Blockchain Economy Summits were sponsored and attended by major players such as Crypto.com, Gate.io, Kucoin, BitMEX, Kraken, MicroStrategy, Microsoft, Amazon, Polygon, Meta, and others.
After three years of continuous partnerships with the Blockchain Economy Summit, this year, OKX announced its Exclusive Title Sponsorship for all Blockchain Economy Events of 2023, including the upcoming London Summit.
It is important to note that OKX was the first transparent cryptocurrency exchange and released proof-of-reserves after the FTX collapse. The Exchange is now available in more than 192 countries.
Among the notable names of the Blockchain Economy London Summit speakers are:
Dr. Lisa Cameron – the Member of the U.K. Parliament, Chair of the Crypto and Digital Asset APPG
Lennix Lai – Managing Director, Financial Market at OKX
Lex Sokolin – Head Economist at Consensys
Delphine Forma – Compliance Manager at BitMex
Pieter Vanhove – Program Manager Security & Governance Azure Database Platform at Microsoft
Daniel Antcliff – Head of Operations at Gate.io
Michela Silvestri – Institutional Business Development, Huobi Global
Adrian Zduńczyk – Chartered Market Technician, Founder of The Birb Nest
Fred Zhou – Lead Solution Architect at Alibaba Cloud Intelligence Europe
David Palmer – Business Blockchain Lead at Vodafone
Prashant Malik – Senior Technology Lead, Digital Assets at HSBC
Konstantinos Adamos – Senior Legal Counsel at Revolut
The complete list of the Event speakers is available here.
This highly anticipated Blockchain Event will be hosted by BBC, Sky, and Bloomberg's Financial Commentator, Victoria Scholar.
Critical aspects of the industry such as Investing in Cryptocurrencies; Trading techniques in bear markets; DeFi; Crypto Exchanges and regulations to protect user funds; Regulation of virtual assets or cryptocurrencies worldwide and in the U.K.; Bitcoin; Blockchain Gaming; Web 3; Tokenization; Institutional Adoption of Blockchain technologies; Importance of NFTs; The New Reality with Metaverse; A.I. will be discussed on the two-day event.
The event also offers extensive networking opportunities, one-on-one meetings with institutionalized organizations, VIP meetings, and the NFT Gallery, where you can enjoy all the beauty of contemporary digital arts.
Tickets: https://blockchaineconomy.london/tickets
15% OFF Promo code on Standard Tickets: BELONDON15
Last sponsorship packages: https://blockchaineconomy.london/why-sponsor
Date: February 27-28, 2023
Venue: Magazine London
Event Hashtag: #BESUMMIT
#BESUMMITLondon2023
In case of questions: [email protected]
Disclosure: This content is provided by a third party. crypto.news does not endorse any product mentioned on this page. Users must do their own research before taking any actions related to the company.