Long-term Bitcoin holders prop prices above $27K; AI coin drawing whales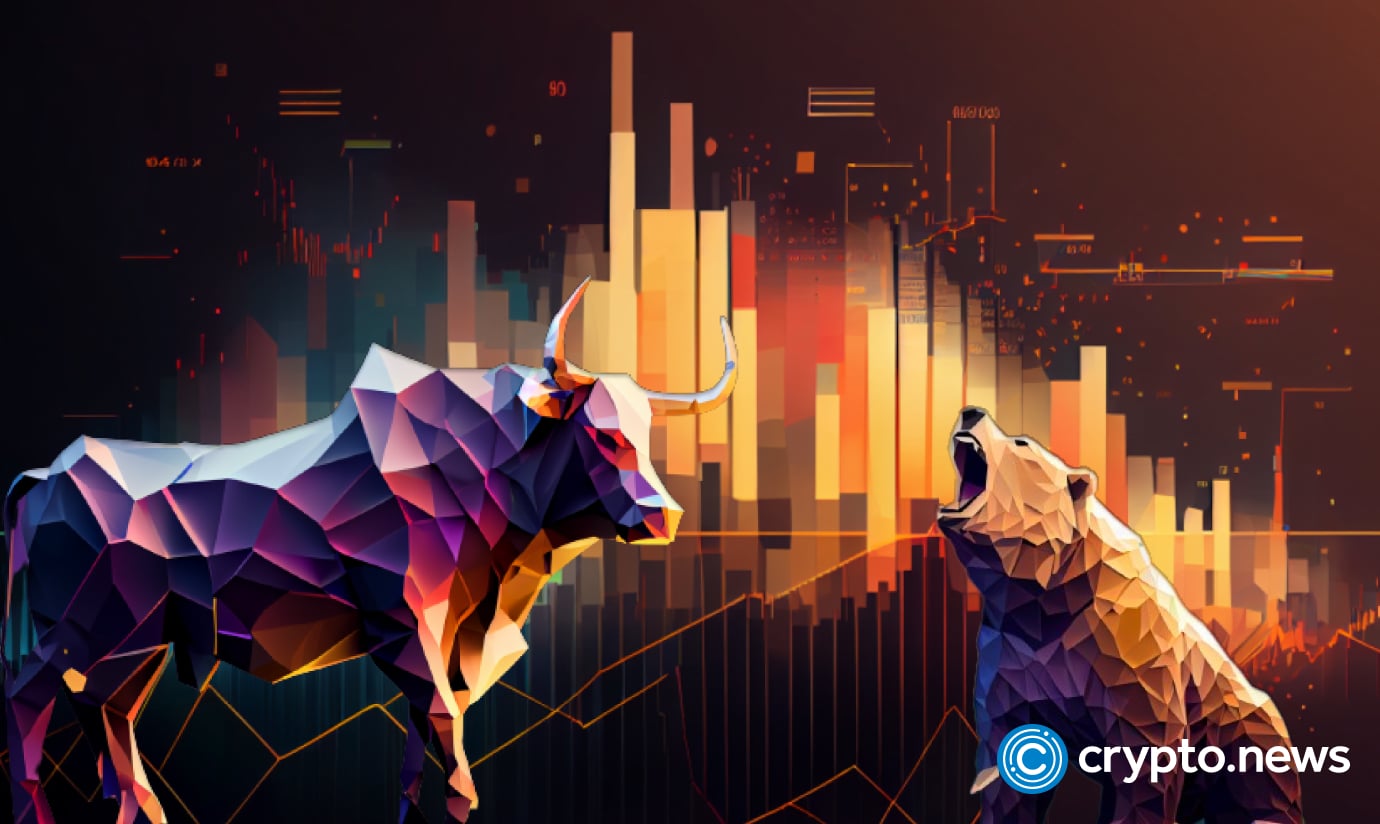 Amidst the bearish sentiment in crypto, Bitcoin (BTC) remains resilient. This strength can be attributed to long-term holders' commitment and unwavering support for the world's first coin.
Currently, Bitcoin is above the $27,000 mark. Meanwhile, a newcomer at the intersection of artificial intelligence (AI) and blockchain, InQubeta (QUBE), has managed to capture the attention of whales.
This article will delve into Bitcoin's resilience and explore why InQubeta is attracting attention, especially from whale investors in the ongoing presale.
Let's dive in.
InQubeta: why are whales interested?
InQubeta lies at the intersection of AI and blockchain, positioning itself as one of the altcoins to watch.
As of press time, InQubeta's presale has seen significant participation, especially among whales, with over $3.5 million raised.
This indicates that the crypto community is increasingly interested in the platform and confident in its unique value proposition.
InQubeta plans to revolutionize the fundraising landscape of the AI industry by introducing a new model.
AI startups can raise funds using InQubeta's native utility token, QUBE. To raise funds, AI-based startups will have to create investment opportunities that will be equity-based and offered to investors on the platform's non-fungible token (NFT) marketplace.
InQubeta plans to make the AI market more accessible using a fractional investment model. NFTs minted by AI startups are fractionalized, allowing investors to buy affordable units, hold stakes in AI ventures regardless of their income, and receive dividends.
Moreover, QUBE's growth potential in the near and long term is a significant factor in its popularity. Industry experts remain bullish, expecting more gains by the end of the year.
QUBE is also a deflationary token. 2% and 1% of all token sales and purchases will be removed from circulation and burned. This can support prices in the long term.
The presale is in stage 4, where each token is available for $0.0133.
Bitcoin has support at $27,000
Bitcoin is the first crypto and has a dedicated community of long-term holders.
Despite market turbulence since its launch in 2009, Bitcoin has shown remarkable resilience and reached new highs, making it an attractive investment for those seeking stability.
Currently, amidst a bearish sentiment in the broader crypto market, Bitcoin is lower but relatively stable. Support is at around $27,000.
Conclusion
Bitcoin prices are firm while InQubeta is actively being developed, drawing the attention of whales. By combining AI and blockchain, more investors have shown interest, pointing to the confidence the broader community has in its tokenomics and potential for growth.
Disclosure: This content is provided by a third party. crypto.news does not endorse any product mentioned on this page. Users must do their own research before taking any actions related to the company.