Luxembourg Completes First Real Estate Tokenization with Blockchain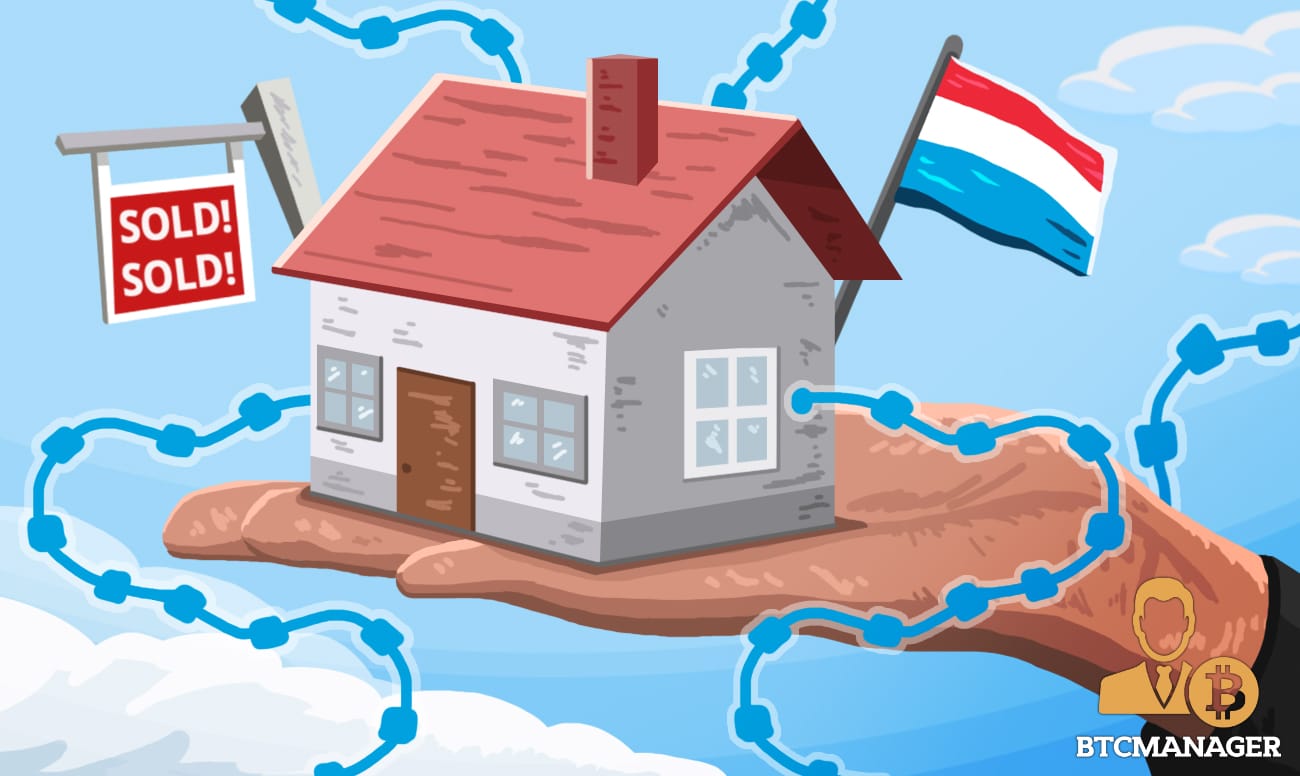 Six Luxembourg-based companies including Creahus, Espace Invest, Property Token SA, Tokeny, CoinPlus, and INNO, have joined forces to tokenize a luxury building located in the Grand Duchy. The property is located in Belval, a part of the country with a unique mix of work, housing, and daily life, reports local news source, Luxembourg Silicon on July 23, 2019.
Luxembourg Places Real Estate on Blockchain 
Per sources close to the matter, six innovative firms in Luxembourg's financial, blockchain technology, consultancy, and real estate sectors have successfully tokenized a luxury building in the Grand Duchy.
Reportedly, the team carried out the token issuance via Tokeny, a startup that claims to facilitate end-to-end tokenization of assets on the blockchain and the tokens were stored on a "zero electronic" physical vault created by CoinPlus. 
The team says the tokens were registered on the Ethereum smart contracts distributed ledger and the minimum purchase amount has been set at 1,000 euros (about $1,114) per token.
Interestingly, the project organizers have hinted that token holders will automatically receive a part of the rent, as well as capital gains generated when the property is sold according to the number of tokens held.
Bringing Liquidity to Real Estate via DLT 
Per the team, one of the objectives of the project is to make real estate as liquid as possible.
Against that backdrop, in the near future, holders of the real estate token will be able to buy and sell their tokens on dedicated exchanges that are currently under construction.
Notably, the team has made it clear that this is more or less a pilot project since the tokens were not sold to members of the public, instead, they were issued to "friends and families of the organizers."
However, in the coming months, more properties in the high-brow areas of Luxembourg will be tokenized and offered to eligible investors in compliance with state regulations. 
The team said:
"This token issuance is the first brick of a broader concept of tokenization of Luxembourg real estate programmes that will be structured in the Grand Duchy by top professionals in Luxembourg, in strict compliance with applicable regulations. This innovative concept will be structured in accordance with the law of March 22, 2004, audited by an approved auditor."
In related news, BTCManager informed on July 4, 2019, that Smartlands, a UK-based platform is launching a real estate tokenization project that would enable retail and institutional investors alike to invest in tokenized properties.