Macau Discusses Proposed Legislation to Accept Digital Currencies as Legal Tender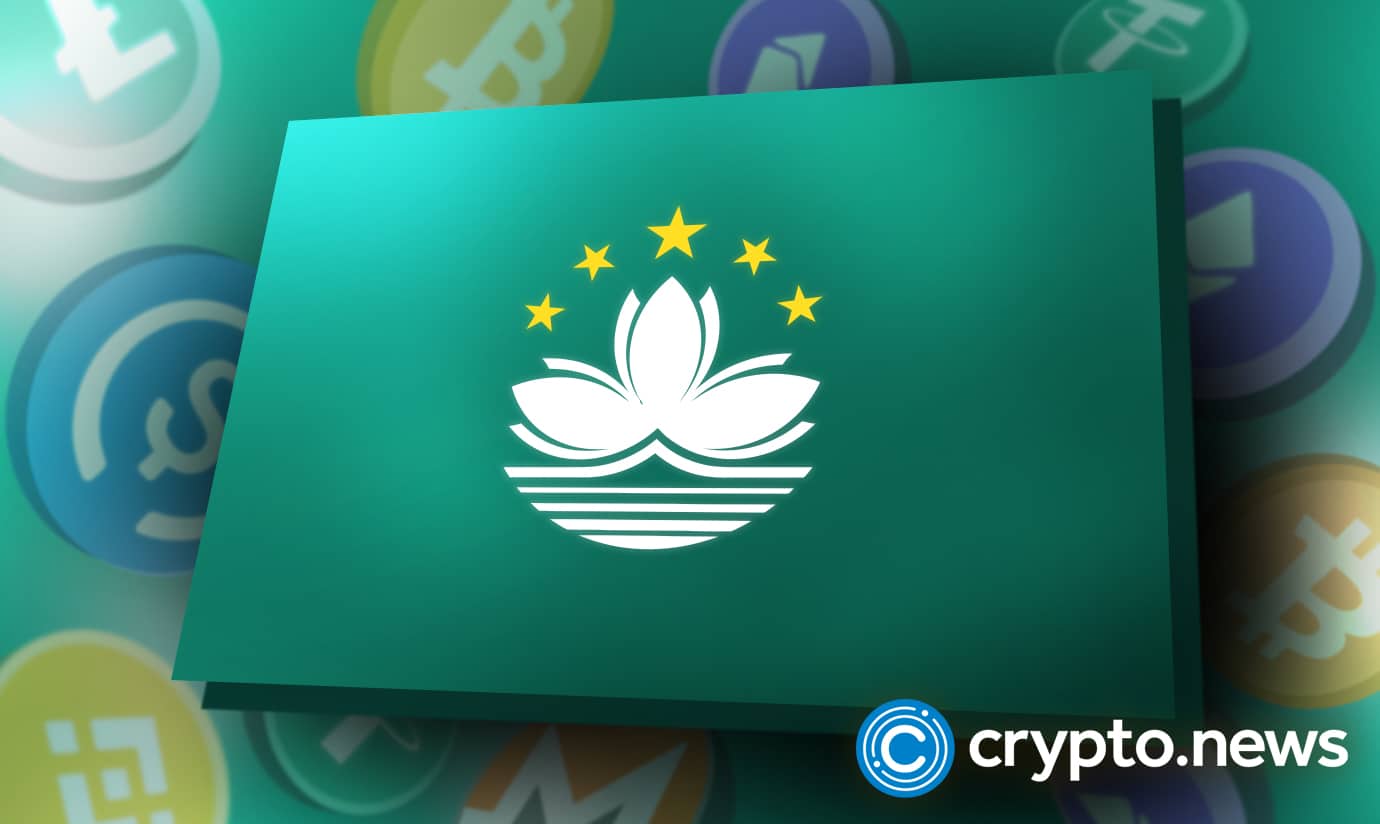 Macau, one of China's special administrative regions with a robust casino industry, is pursuing legal tender status for digital currencies, the Executive Council of Macau has announced.
Reforming Macau's Legal Framework
The executive council of Macau, an autonomous province on the southern coast of China, recently concluded deliberations on a draft bill seeking to include digital forms of currency in its array of financial instruments that are recognized as legal tender. According to the China News Service, the bill will now be sent to the legislative council for additional consideration.
According to the report, Macau's draft bill, also known as the Legal Framework for the Development and Issuance of Currency, wants to strengthen the current legal system and establish that digital money and other types of money have "equal status."
The report noted that once the regulations are in effect, anyone who rejects or refuses to accept as legal tender any of the designated currencies will be in violation of Macau Special Administrative Region's statutory laws. Individuals who violate the law will face fines ranging from $123 to $1,237. (1,000 patacas and 10,000 patacas).
Will Macau's Move Affect the Casino Industry?
The Macau government has only inserted the term "digital currency" in the definition of legal tender; it has not set a date for when or which digital currencies will be accepted. There is also no indication of whether casinos in Macau will accept such digital currencies.
"Legal tender in Macau includes not only traditional types of banknotes and coins, but also digital currency, which will be given the same status," according to the draft law published on Friday by the Executive Council of Macau.
The Chinese special administrative zone has a population of roughly 680,000 people in a 12.7 square mile area, making it the most densely populated region globally. If digital currency can be utilized in casinos, the gaming business in Macau, which has been dubbed the "gambling capital of the world" and "Monte Carlo of the East," will experience significant changes. Because of this, the government will be able to exercise a more precise level of control over financial transactions.
In a note issued in May, Bernstein analyst Vitaly Umansky stated:
"If cashless gaming is adopted in Macau, China's Digital RMB could become an essential part of the infrastructure and provide an edge to allow seamless implementation of large-scale cashless play."
Lei Wai Nong, the secretary for economics and finance, stated in June that Macau is turning to China's experience in building the digital yuan to possibly create its own CBDC in order to strengthen the CBDC system "relying on national technical strength."
China introduced its digital renminbi in 2019, and while it is still in its early stages, it is already available in several first-tier cities.
Initially implemented in four cities in April 2020 and six more in October of the same year, the People's Bank of China (PBOC) stated that it would expand the pilot program to 11 additional cities in April 2022, including Beijing and Zhangjiakou City following the 2022 Beijing Winter Olympics.