Maker price is up 16% since past week 
The price of maker (MKR), the governance token of MakerDAO and Maker decentralized finance (DeFi) protocol, has increased by over 16% in the past seven days.
Maker (MKR), the governance token of MakerDAO, the world's second-largest decentralized finance (DeFi) protocol by total value locked (TVL $7.2 billion), has maintained a solid bullish momentum this week, defying market-wide price corrections being experienced by bitcoin (BTC) and other crypto assets.
Per data available on Coingecko, the price of MKR hit the $947.05 mark during the early hours of March 2. However, when filing this report, MKR is exchanging hands for $890, representing a 2% decline in the 24-hour timeframe.
Looking at the larger picture, MKR maintains a bullish outlook. The cryptocurrency is up by 16% in the weekly timeframe and 40.4% in the past 30 days, with a market capitalization of $804,965,961, making it the 66th-largest cryptocurrency in the world, per CoinGecko, and 57th per CoinMarketCap.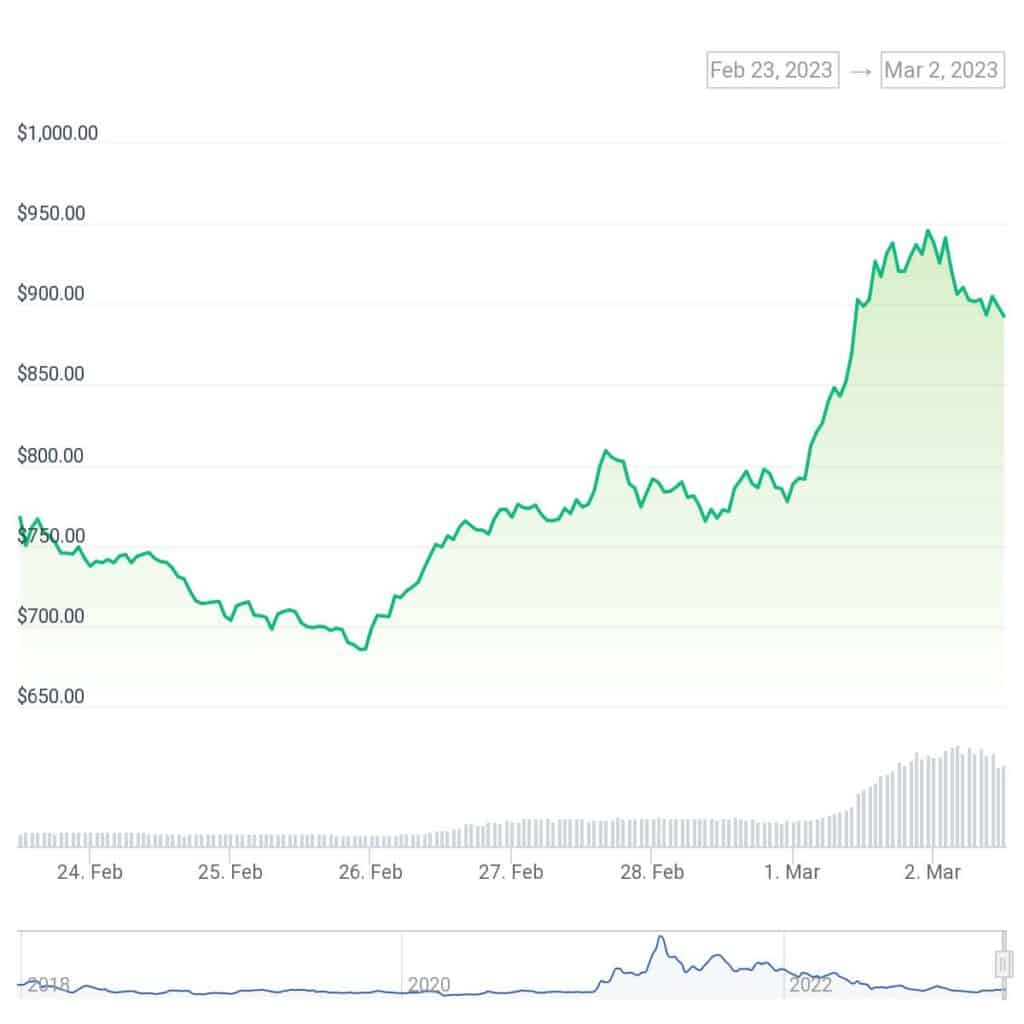 Like other established crypto assets, MKR's price has been hit hard by the prolonged crypto winter, down by over 85 percent since reaching its all-time high (ATH) of $6,292.31 in May 2021. 
In related MakerDAO news, reports emerged in February that the DeFi project is looking to make its DAI stablecoin only available to its protocols and projects.