MakerDAO Contemplates 2 Percent Fee Increase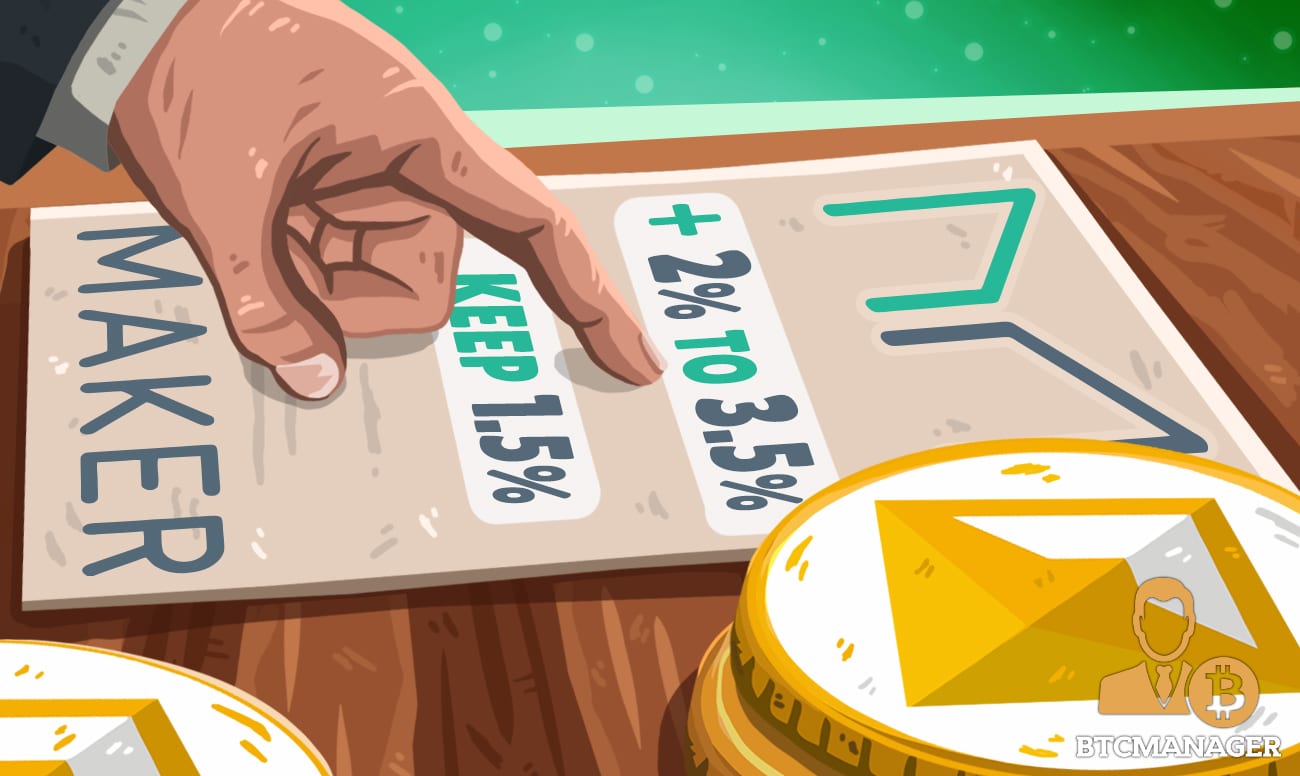 In a bid to stay afloat amid low market prices, MakerDAO has announced On March 4, 2019, that their users will vote on a possible 2 percent fee Increase.
Harsh Measures
In January 2019, MakerDAO reported that its Dai token had been a great success with over 8,200 crypto addresses holding the token around the world and a 20 percent average monthly growth of active addresses holding the token.
This now seems to have changed as MakerDAO announced On March 4, 2019, that they will allow their users to vote on whether fees should be raised for the use of their Dai stablecoin. The Dai tokens are used for loans on MakerDAO's collateralized debt position platform. The proposed fees would increase the amount that Maker charges for the creation of Dai tokens using the platform.
Market Woes
Compared to MakerDAO's native MRK token that trades above $650, the Dai token trades at less than $1. The fees associated with Dai are known as stability fees and should the vote pass, it won't be the first time that the stability fees see an increase. They had been 0.5 percent at a time but were increased to 1.5 percent in February 2019.
Another increase could see the price go as high as 5 percent. The company says that they have done some preliminary research and that there is a favor in the market for an increase.
The post writes:
"Informal discussions with several large Dai market makers have suggested that inventory levels have run high, and balance sheet capacity has diminished. Informal polling through various community channels has also shown strong support for an increase,"
Still, it will have to be put the test of a vote, which will take place first on Monday, March 4, 2019, where users will decide on a possible 2 percent increase in fees. Should this pass, there will be yet another vote on a possible 2 percent additional increase if there is no tangible improvement in the Dai's market condition after seven days.
While the bear market has generally taken its toll on many businesses, the Dai has, Up until now, been seen to be in good condition. In January 2019, it was even reported that the United Nations International Children's Emergency Fund (UNICEF) in France had started receiving donations in form of the currency.