MakerDAO to Rollout Multi-Collateral DAI on November 18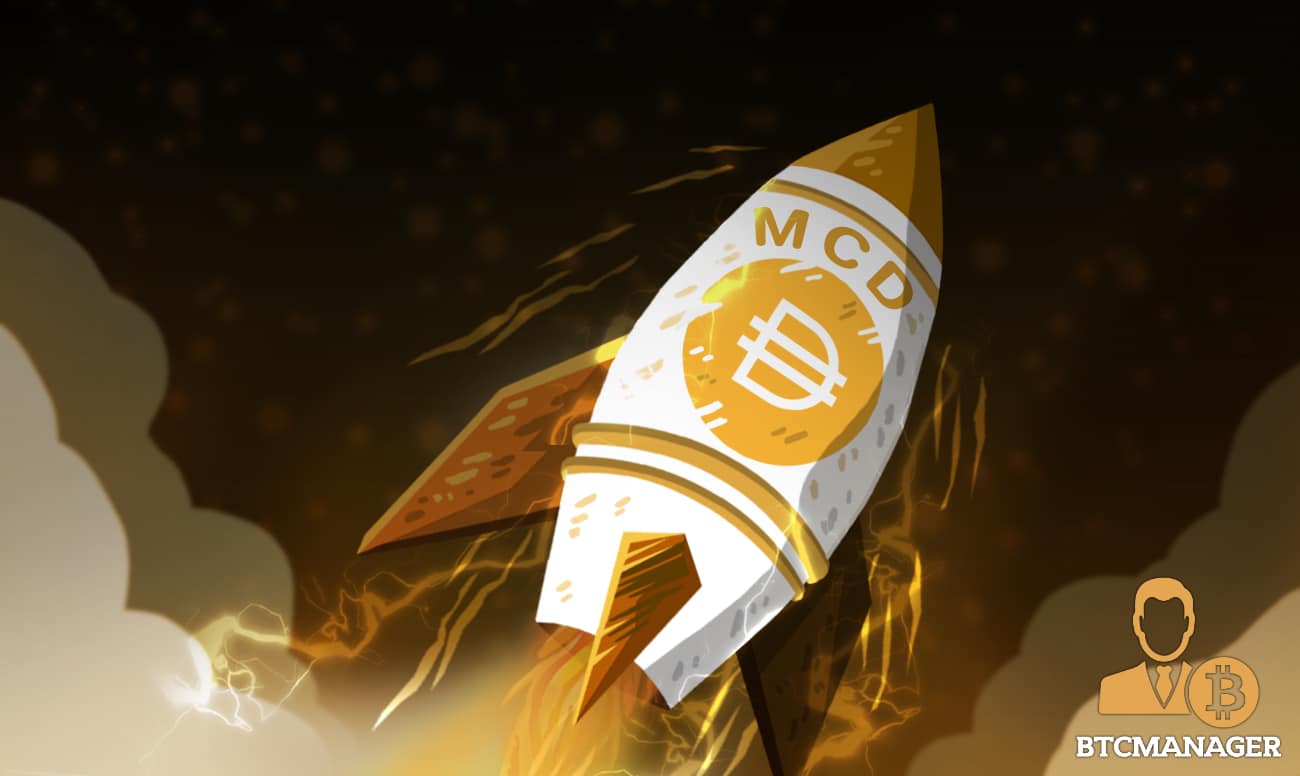 Maker Foundation CEO, Rune Christensen, announced that Multi-Collateral DAI (MCD) is scheduled to go live on November 18. In his announcement at DevCon Osaka, Christensen was talking about emerging trends in DeFi before dropping this news on the audience. MCD involves the rollout of the much-awaited DAI Savings Rate (DSR), October 9, 2019.
Sooner Than Expected
When Maker announced the timeline for Multi-Collateral DAI, nobody expected it would be ready in such a short time. Although the Foundation confirmed that the smart contracts were already redesigned, this announcement has caught a lot of people by surprise.
Multi-Collateral DAI is expected to have a major impact on DeFi and the cryptocurrency ecosystem. Instead of collateralizing loans with just ETH, Maker will now allow the same to be done with a suite of ERC-20 tokens.
Holders of the MKR token, which is key to the DAO's governance model, will evaluate the risk and execution parameters for the DAI Savings Rate. With DSR, holders of DAI can earn interest income just by being in possession of the stablecoin.
As per the Foundation, the ETH risk report and BAT risk report are set to be released soon. While ETH is already a useable form of securing a Maker loan, BAT is set to be the first ERC-20 with this ability.
Fresh Branding Efforts
After announcing MCD, Rune Christensen spoke about how Maker would be changing its trajectory as a brand and platform.
The first step is a new visual identity for DAI. By interacting with the community and conduct their own research, Christensen claims that Maker saw a monumental opportunity to improve the design and brand of the stablecoin. The goal is for DAI to be recognized as a global currency.
Maker itself will see a change in logo and UX. The website is set to undergo a set of changes to make it easier for users to carry out their activities.
With DSR and MCD now almost within grasp, there is a huge change coming to Maker that could shake Ethereum and DeFi from its roots. Today's announcement marks a new beginning for Maker, DAI, and DeFi as a whole.