What makes Streamity's StreamDesk DApp P2P Exchange Platform Standout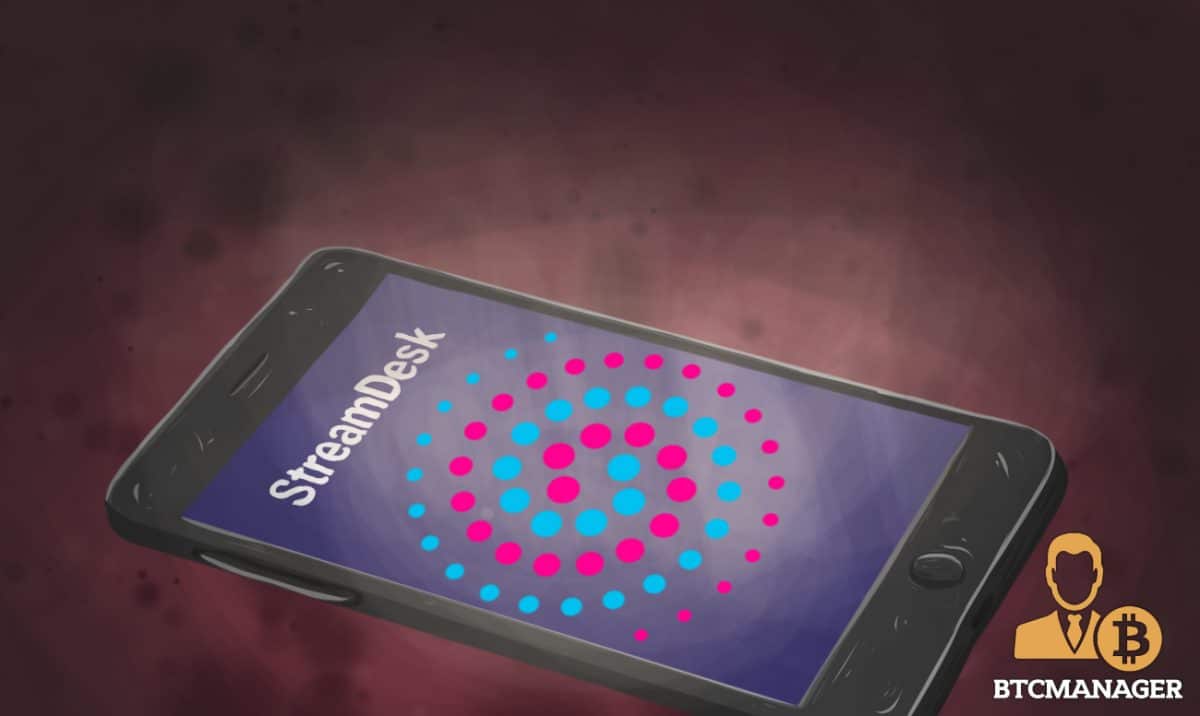 An upcoming Exchange Platform awaiting pre-ICO developed a very Unique decentralized Application Exchange Platform, StreamDesk  to deploy on it's Streamity mainnet Platform. In this article we review the key features that make the  StreamDesk platform relevant to the current needs of the ever expanding cryptocurrency Users.
StreamDesk is a decentralized P2P platform which which has been designed with major considerations of the shortcomings in the existing cryptocurrency services. Streamdesk was designed to immensely cut transaction fees and provide the most favorable transaction terms on the cryptocurrency space.
Designed to allow high speed propagation of Even the Smallest Transactions
A team of brilliant cryptocurrency experts are pulling together resources to prepare for the pre-ICO of a ground breaking cryptocurrency exchange of the future. The Steamity seems to understand well the demand of the cryptocurrency users and promises to deliver high speed transactions when its new exchange service streamity finally launches.
Currently it's impossible to send small amount of funds through most of the existing cryptocurrency exchange services as most of them have introduced minimum transaction amount. In most cases this minimum transaction amount obstructs users who want to use the services to give small donations, buy movie tickets or online games. StreamDesk will allow transactions as small as $2 to be sent through it's servers at an almost zero fees.
Maximum Security with Smart-Contracts, easy and secure handling of Fiat
StreamDesk was designed to avoid the scenarios where the exchange is rendered inactive for several hours due to a successful hack which leads in loss on customer deposits in most cases. To achieve this, StreamDesk deploys the use of smart contracts  coupled with numerous verifications and encryption algorithms to secure its transactions.
In the StreamDesk platform a user intending to buy cryptocurrency can do so providing a sales order is available on the queue. StreamDesk then locks the transaction in a smart-contract until the payment system confirms the reception of the fiat currency being used for purchasing the cryptocurrency.
For users selling cryptocurrencies a buying order is available on the queue. In this way P2P transactions between the seller and the buyer is fastened as there would always be pending orders to buy and sell respectively awaiting just response from users who intend to buy or sell. This makes StreamDesk once again unique as in most existing exchange platforms the time lag between buying and selling is annoyingly big, sometimes exceeding 12 hours, though some platforms automatically cancel the transaction order if one party does not respond after a given time window.
Streamity understands best the importance of the mutual interaction between fiat and cryptocurrency. Thence StreamDesk was designed with this in mind, StreamDesk does not only allows for easy low commission conversion between crypto and fiat currencies but also securely stores users balance in fiat currencies (Euro and USD for the meantime).
Disclaimer: This is paid content. BTCManager does not endorse any content or product on this page. While we aim at providing you all important information that we could obtain, readers should do their own research before taking any actions related to the company and carry full responsibility for their decisions, nor this article can be considered as investment advice. BTCManager and its employes are not responsible, directly or indirectly, for any damage or loss caused or alleged to be caused by or in connection with the use of or reliance on any content, goods or services mentioned in the press release.