Malaysian Palm Oil Industry Employs Blockchain Technology for Traceability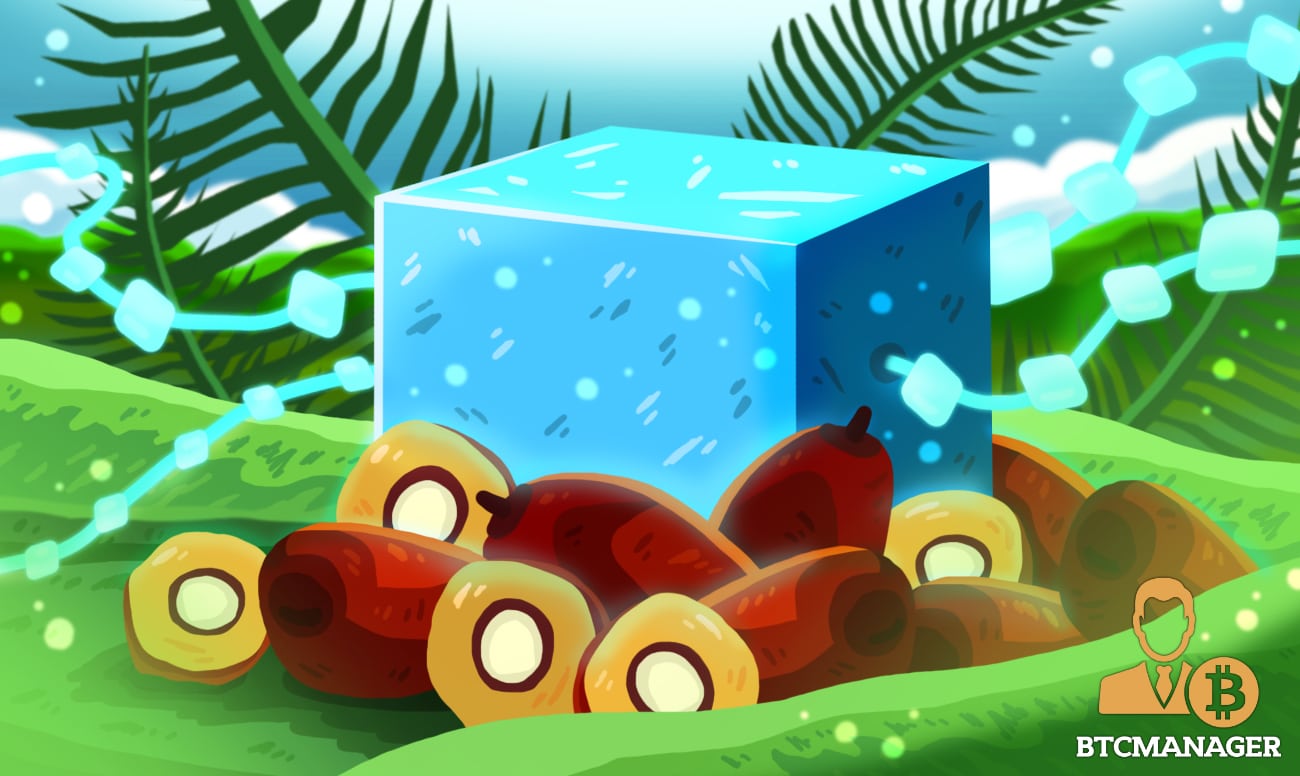 The Malaysian Palm Oil Council (MPOC) recently partnered with BloomBloc, a blockchain development platform to build a blockchain-based app that would track the palm oil supply chain. With the new DLT app, accountability, traceability, and transparency are certain in the palm oil supply chain.
Blockchain Mobile App to Track Palm Oil Supply Chain
According to a report by Foodbev Media on Wednesday (March 25, 2020), the blockchain-based mobile app and web interface developed by MPOC and BloomBloc is in line with the implementation of the compulsory Malaysian Sustainable Palm Oil (MSPO) certification standard nationwide. 
Malaysia is one of the world's largest producers of palm oil and the industry plays an essential role in the growth of the Malaysian economy. In a bid to ensure safety and accountability and prevent fraud, the MPOC is adopting decentralized ledger technology (DLT) to track palm oil from production to distribution. 
Speaking on the recent partnership and the building of the new DLT-based app, Datuk Dr Kalyana Sundram, MPOC CEO, said:
"It speaks volumes about our trust in our supply chain. And it is yet another way Malaysia is showing the world that we value our people and our planet, We hope that by creating this platform and demonstrating the benefits of using blockchain technology, we will encourage others who are practicing sustainable agriculture to follow our lead."
Sundram added that integrating blockchain technology the MPOC shows its dedication to improve marketability and maintain the standard in the country's palm oil industry. 
After a successful pilot test, the blockchain app is available for implementation to local oil palm growers, palm oil processors, plantations, and smallholders. With the blockchain-based mobile app, detailed information about each tree is loaded into the new system, thereby enabling stakeholders and consumers to track information from plantation to palm oil.
BloomBloc also said that the DLT app will give family-owned smallholders better control of the supply chain which would subsequently soar production and cut costs. 
Malaysia's Increased Adoption of Blockchain Technology
Malaysia's foray into blockchain technology is not novel, as the country has continued to deploy DLT in different use cases. Back in August 2019, the country's agro tech firm, STE Capital Limited launched a DLT-based platform to combat issues threatening the Malaysian agricultural industry.
Also in October 2019, the Malaysia Blockchain Association (MBA) partnered with MaGIC introduced the Blockchain Researcher Lab.  The program was launched to enable businesses to understand the component of DLT and adopt blockchain technology.
Furthermore, the country's stock exchange Bursa Malaysia teamed up with several banks to build DLT-based securities borrowing and lending proof-of-concept, which was a first in South East Asia.